With 3 sets of newlyweds in our family in the last several years, prayer has been a top priority for our newlyweds.
Really, though, my husband and I started praying long before they all got married, so some of these could be prayed now for the future– even if your children are still toddlers at your feet.

Download your PDF: Prayers for Newlyweds!
What is the most meaningful wedding gift we can give them? I think it is the gift of consistent and persistent prayer before our Almighty Father. This world will not do them any favors, but with God's tender mercies and undeserved grace, all things are possible for them that love Him!
Prayers For newlyweds or young married couple
Day 1 – Lord, I pray You will help _____ and _____ have kindred hearts and be of one mind as they begin to live life together and become a family. Please develop in them the same love as Christ Jesus. (Romans 15:5)
"…then make my joy complete by being like-minded, having the same love, being one in spirit and of one mind." ~Philippians 2: 2
Day 2 – Father, help their home to be like a fortress of peace and safety in Christ. Whatever the finances, may it be a refuge where love triumphs, where character is molded, and the rooms are filled laughter, music, good books, and beauty. (Prov. 15:6, Prov. 8: 20-21)
"By wisdom a house is built, And by understanding it is established; And by knowledge the rooms are filled With all precious and pleasant riches." ~Prov. 24: 4
Day 3 – Dear Lord, as they look together to the future, help them to seek You for the right choices and have the strength to walk in them. Help their testimony to be without reproach to all around them, gaining favor in the sight of God and man. (Jeremiah 6:16, Proverbs 22: 1)
"…for we aim at what is honorable not only in the Lord's sight but also in the sight of man." ~2 Corinthians 8:21
Day 4 – Dear Lord, help them to learn practical ways to stop a disagreement before a quarrel begins. May they never give an opportunity to the evil one by going to bed angry. (Proverbs 17: 14, Ephesians 4: 26-27)
"See to it that no one falls short of the grace of God and that no bitter root grows up to cause trouble and defile many." ~Hebrews 12: 15
Day 5 – Dear Lord, I pray You would make their marriage relationship to be like a lighthouse. Please make their bond be a channel for Your love and healing – a conduit of Your grace and power for their family and their world. (1 Peter 2: 12)
"You are the light of the world. A city set on a hill cannot be hidden." ~Matt 5: 14
Day 6 – Lord, help ____ to love ____ as tenderly and proactively as Jesus loves us. Help him to give her honor, preference, and strive to do it in ways she can understand, so that his prayers for himself and his family will not be hindered. (1 Peter 3: 7, Colossians 3: 19)
"Husbands, love your wives, just as Christ loved the church and gave himself up for her." ~Ephesians 2: 25
Day 7 – Dear Lord, help ______ to understand ______'s need for respect. Help her to be filled with purpose and understanding as she comes alongside her husband and not be fearful of her role of submission. Help her to have a peaceful, joyful, willing, and eager spirit. (1 Pet. 3:1-6)
"Wives, submit yourselves to your own husbands as you do to the Lord." ~Ephesians 5: 22
Day 8 – Dear Father, help them enjoy a deeply fulfilling intimate relationship. Help them understand that that sex was Your idea – that it is a holy gift to them in marriage. Help them seek to satisfy each other mutually, giving them an even deeper love for each other than when they were first newlyweds. (Genesis 2:25, 1 Cor. 7: 2-6)
"Many waters cannot quench love; rivers can't sweep it away."~Song of Songs 8: 7
Day 9 – Oh, Lord, help them to cherish the lifetime covenant they made before You as newlyweds. Help them never speak the word 'divorce' or consider it as an option. Help them to recognize, acknowledge, and confess/address their own faults. (1 Cor 7: 10-16, Mark 10:6-9)
"Why do you look at the speck of sawdust in your brother's eye and pay no attention to the plank in your own eye?" ~Luke 6:41
Day 10 – Lord, as they pray and study Your Word together, help them to grow in joy, understanding and discernment year by year. Show them that they can bring anything to You in prayer – that You care intimately for them and will guide them as they seek You. (Phil 1:9-11, Matt. 18:19-20)
"Ask and it will be given to you; seek and you will find; knock and the door will be opened to you." ~Matt 7: 7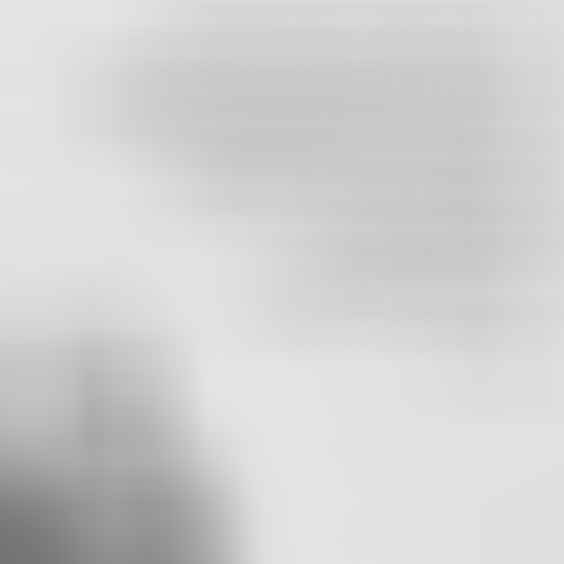 Day 11 – Lord, I pray these newlyweds will speak encouraging words of life to one another even after they are married many years. Help them never tire of mutual respect. Please convict them of any angry, hasty and reckless, or sarcastic words they speak. (Colossians 4: 6, Ephesians 4: 29)
"Death and life are in the power of the tongue, and those who love it will eat its fruits." ~Proverbs 18: 21
Day 12 – Dear Lord, I pray You will guide and protect them when they face trials. I pray Your Holy Spirit will remove any fear or doubt and replace it with peace and faith instead. I ask You to illuminate their way through Your Word as they seek direction. (Isaiah 42:16, Hebrews 13: 5)
"Whether you turn to the right or to the left, your ears will hear a voice behind you, saying, 'This is the way; walk in it.'" ~Isaiah 30: 21
Day 13 – Oh, Lord, help them to be devoted and look out for each other's needs and interests. Help them not to do anything out of wanting their own way, but be willing to sacrifice and hold each other in higher regard than themselves. (Ephesians 5: 21)
"Do nothing from selfishness or empty conceit, but with humility of mind regard one another as more important than yourselves." ~Philippians 2: 3
Day 14 – Father, help this couple be genuinely interested when they talk with each other and invest time to keep the channels of communication open. By not judging one another, help them develop trust, freedom, and deeper understanding as they actively listen. May their time together be a pleasure. (Galatians 6: 2, John 13: 35)
"Everyone should be quick to listen, slow to speak and slow to become angry," ~James 1: 19
Day 15 – Dear Lord, I pray that ___ and ___ will each recognize the lies of the enemy seeking to disrupt their peace. Help them see truth and root out wrong thinking. I pray You set them free from what is not of You. (John 8: 32 and 44)
"We demolish arguments and every pretension that sets itself up against the knowledge of God, and we take captive every thought to make it obedient to Christ." ~2 Corinthians 10: 5
Day 16 – Lord, I pray that money will not become a source of discord in their marriage. Help them to handle finances wisely and honestly, have discernment concerning budgeting and investments, and be a good stewards of their money in regard to lifestyle and giving. (Romans 12:13, Prov. 23: 4-5)
"Keep your life free from love of money, and be content with what you have…" ~Hebrews 13: 5
Day 17 – Lord, I pray ___ will be honest and diligent in his chosen work, and that You will prosper his abilities. Give ___ the ability to appreciate the pressures her husband faces and to make his home-coming something he looks forward to. (Prov. 30: 8-9, Colossians 3: 23)
"His master said to him, 'Well done, good and faithful servant. You have been faithful over a little; I will set you over much.'" ~Matt. 25: 21
Day 18 – Lord, help them to look to You (not themselves, things, or entertainment) for satisfaction in life, knowing that in You they have everything they need. Help them to operate beautifully together in the power and might of your Holy Spirit. (Jeremiah 32: 39, Zechariah 4:6)
"A cord of three strands is not quickly broken." ~Ecclesiastes 4: 12
Day 19 – Dear Lord, please help them to be two good forgivers! Help them not repay 'insult with insult', but with a blessing. I pray they will recognize anger, resentment, or bitterness and release an unforgiving attitude to the Lord. (1 Peter 3: 9 and 12)
"Let all bitterness, wrath, anger, clamor, and evil speaking be put away from you…and be kind to one another, tenderhearted, forgiving one another, just as God in Christ forgave you." ~Ephesians 4:31-32
Day 20 – Father, help them to think deeply about how they speak in the home. Help them understand how a gentle tone of voice, calmness, and careful choice of words can shower grace and peace to their children and to others. (James 3: 5-10, Proverbs 15: 1-2)
"Those who guard their mouths and their tongues keep themselves from calamity." ~Proverbs 21:23
Day 21 – Father, help them to remember their real struggle is not against each other, but against the evil one. Help them to learn how to defeat the enemy daily and have victory over things that keep them from growing in their relationship with You and each other. Please keep them from evil. (Psalm 119:11, Ephesians 6: 10-17 )
"Submit yourselves therefore to God. Resist the devil, and he will flee from you." ~James 4: 7
Day 22 – Lord, I pray that You will help them to live in harmony with each other, to be compassionate, humble, courteous, and sympathetic. Help each of them to seek peace and intentionally pursue it, becoming known as peacemakers in their circle of influence. (1 Peter 3: 8 and 11, Colossians 3: 13)
"Be completely humble and gentle; be patient, bearing with one another in love." ~Ephesians 4: 2
Day 23 – Lord, give the newlyweds hearts to be good parents with a warm, natural affection towards their children. Help them to know how to love unconditionally and yet discipline them with grace and wisdom in the Lord. (Duet. 6: 6-9, Gen. 18: 19)
"But from everlasting to everlasting the Lord's love is with those who fear him, and His righteousness with their children's children." ~Psalm 103: 17
Day 24 – Lord, I pray that gaining wealth or possessions will never become an idol or snare to them. May they reject materialism and put God first in their lives. Help every decision be weighed in light of an eternal perspective. (1 Tim. 6:9-10, Prov. 13:11)
"But remember the Lord your God, for it is he who gives you the ability to produce wealth." ~Deuteronomy 8:18
Day 25 – Heavenly Father, I pray that the newlyweds will develop strong spiritual disciplines together. May they pray, study the Bible, praise You each day and so send down deep roots of faith. Help them have meaningful quiet times with You. (Luke 22:46, James 5:16)
"…pray without ceasing…" ~1 Thessalonians 5:17
Day 26 – Lord, please give them Holy Spirit discernment and caution as they encounter members of the opposite sex. Help them safeguard their hearts against inappropriate relationships and keep their marriage bed pure, sacred and undefiled. (Heb. 13:4-6; 1 Corinthians 6: 18)
"But put on the Lord Jesus Christ, and make no provision for the flesh, to gratify its desires." ~Romans 13: 14
Day 27 – Heavenly Father, please use the trials that come to prepare and equip them for the years ahead. May they walk in obedience to Your will and Your way, so that their family will not experience unnecessary pain and destruction. (Deuteronomy 30: 15-18)
"Whatever happens, conduct yourselves in a manner worthy of the gospel of Christ." ~Philippians 1: 27
Day 28- Father, fill the newlyweds with contagious love for your Word. Help them to become parents skilled at sharing it and living it out with their children. May their children each grow to love You early in life and serve You. (Isaiah 65:23, John 17:3)
"I will give them one heart and one way, that they may fear me forever, for their own good and the good of their children after them." ~Jeremiah 32: 39
Day 29 – Oh, Lord, surround these newlyweds with godly friends and a biblical church family which will encourage them in their Christian walk. May they seek wise counsel and make sure it lines up with the Word of God. (Hebr. 10:25, Matt. 18: 20)
"But encourage one another daily, as long as it is called "Today," so that none of you may be hardened by sin's deceitfulness." ~Hebrews 3: 13
Day 30 – Father, help them to be good stewards of their bodies and eat wisely. Help them to teach their children healthy living principles, self-control, and to protect their 'temples' from harm so they can serve the Lord with undivided, undiluted attention.
Day 31 – Lord, help them to grasp the brevity of their lives on earth and work to make each day count for Your glory. Help them to live quiet and peaceful lives and make their home a place of refuge and knowledge.
"My Father is glorified by this, that you bear much fruit, and so prove to be My disciples." ~John 15:8
Let's get on our knees together – as believers, as mothers, as mothers-in-law (and fathers, too) – covering our children in a blanket of prayer not only before they say, "I do" but after the ceremony. It's the one thing we can do that we know will yield certain rewards now and in generations to come should Christ delay yet a little longer! (2 Peter 3:9)

Download your PDF: Prayers for Newlyweds!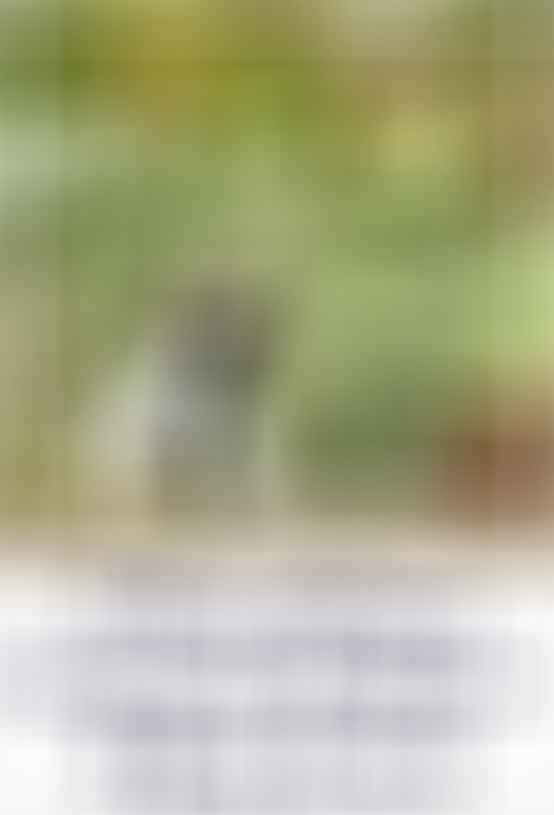 ©2023 Deep Roots at Home • All Rights Reserved