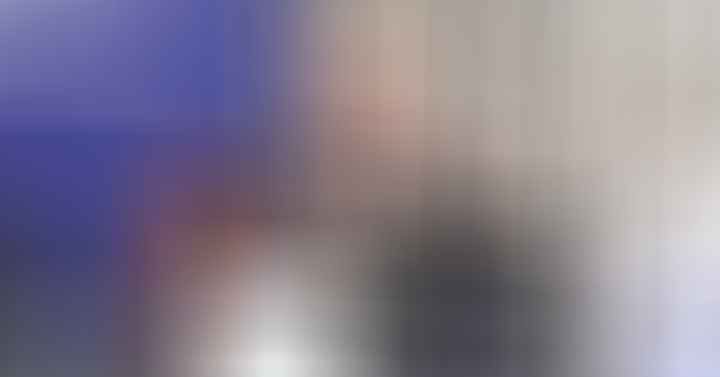 Before we get to the CDC mortality data, Dr. Peter McCullough delivered a powerful, fact-filled speech to the European Union Parliament on September 13, 2023. There were four attorneys and five scientists at his side who also made presentations.
At 2:00, he exposes the "Pharmaceutical complex" made up of the NIH, CDC, WHO, the WEF, the Bill Gates and Rockefeller Foundations, the Wellcome Trust, FDA, GAVI, SEPI, the UN, the State Dept., and European health agencies.
At 3:00, Dr. McCullough names Anthony Fauci, Francis Collins, Jeremy Farrar (now the chief scientist at the WHO), Peter Daszak at the EcoHealth Alliance and others —they all conspired to cover up what they knew in Jan. 2020 —"that the virus was engineered in a joint US/Chinese collaboration in the lab in Wuhan, China, and deceived the world with 12 fraudulent scientific papers in peer-reviewed literature". All this all in the series of reports in the house select committee of Congress.
17 minutes.
From 8:00 – 12:00, McCullough outlines the horrendous list of medical injuries and types of death that Spike Proteins in the mRNA jabs have caused. Just some included are:
Cardiovascular: from myocarditis in the young, sudden cardiac arrests of athletes, myocardial infarctions, atrial fib, syncope, POTS (postural orthostatic tachycardia), aortic dissection to hemorrhagic strokes and TIAs, etc. Also blood clots in the living that do not dissolve under treatment and blood clots observed in numerous autopsies of the vacc'd population.
Neurological diseases: Guillan-Barre, ascending paralysis, tinnitus, Bell's palsy (facial paralysis) and ocular neuropathy (eye disorders), debilitating headaches, and small fiber neuropathy.
Immunologic disorders: multi-system inflammatory diseases, TTP (thrombocytopenia purpurea), etc.
The long-term consequences of Covid-19 vaccination are now being realized… damage to health caused by each vaccine dose does not lessen over time. It appears to continue indefinitely.
Insurance industry leaders are increasingly alarmed by a significant surge in death claims among young and prime-age Americans, which has led to a substantial impact on company profits., and here's the proof:
'Excess mortality' continuing surge causes concerns
Insurance Executives Concerned by Sudden Increase in Young Adult Mortalities Post-COVID Vaccine
CDC Mortality Data Dissected

The CDC All-Cause Mortality data (using CDC Wonder) leads to the conclusion that each vaccine dose INCREASED MORTALITY by 7% in the year 2022 compared to the mortality in year 2021.
"For example, the more doses on average you have in a region within the U.S., the bigger increase in mortality that region has had in 2022 when compared to 2021," says Josh Stirling, founder of Insurance Collaboration to Save Lives and former #1 ranked Insurance Analyst who has been dissecting alarming trends in life insurance, mortality and disability data over the past couple of years.
Here's how Stirling interprets and explains the CDC data. 4 minutes.
Stark Conclusion:
So if you have had 5 doses then you were 35% more likely to die in 2022 than you were in 2021. And:
If you have had one dose, then you were 7% more likely to die in 2022 than you were in 2021.
If you are un-vaxxed, then you were no more likely to die in 2022 than you were in 2021.
This graph is revealing, using 2018 and 2019 deaths as baselines:
Important Supporting Insight and Context
Mathew Crawford, a Texas-based statistician and finance specialist who spent years analyzing COVID-19 data for his Substack newsletter, states the insurance industry has been in denial over growing evidence for vaccine-induced excess deaths for more than a year.
In March 2022, he said, the CEO of German health insurance giant BKK ProVita presented evidence that the vaccines had already killed tens of thousands of Germans. He was fired the next day, as the story vanished from the news.
In June 2022, Lincoln National reported a 163% increase in death benefits paid out under its group life insurance policies in 2021.
In August 2022, Reinsurance Group of America's (RGA) financial reports showed massive 2021 losses downplayed by the report authors, "plus plans for new accounting methods that we should all be worried are designed to sweep iatrogenocide under the rug," Crawford said.
The SOA Research Institute report that claims to exonerate the COVID-19 vaccines in excess deaths actually does the opposite, Crawford said. Among other evidence, he said, it "shows group life insureds — particularly of working age — are seeing even more excess mortality than the larger U.S. population," and "the sharp numbers during Q3 2021 coincide with vaccine mandates for working age individuals."
Here is the UK Data (for the more mathematically-inclined) that Stirling discusses at 3:00 in the video above:
If people were recovering from the 1st jab, then it would not be having precisely the same effect as the 5th jab (namely a 7% increase in mortality). This is the long term problem. People are not recovering from the damage done by the shots in terms of excess mortality.
So taking 2021 as the base line, a 5 dosed person would be 350% more likely to die in 2031 and 700% more likely to die in 2041 and 1050% more likely to die in 2051 than an unvaxxed person. It is just like compound interest.
Using this result, we can calculate the loss in life expectancy for the 30 year-old male as follows… The life expectancy of a 30 year old unvaxxed male in the UK is around 80 years. So he can expect another 50 years of life.
In statistical terms, half of his cohort are dead by 80. The life expectancy of a 30 year old quintuply vaxxed person in the UK is 56 years. Assuming UK males respond to the vaccines in the same way as US people. Alternatively quintuply vaxxed US 30 year old males have likewise lost 24 years of life expectancy.
UK life expectancy data is from Statista. In the table below we add the extra 7% mortality per jab per year to the 2020 UK levels shown in Column2. So in a 5 year period, the average increase in expected mortality would be –
(0% + 35%)/2 = 17.5% from one jab
(0% + 70%)/2 = 35% from two jabs
(0% + 105%)/2 = 52.5% from three jabs
(0% + 140%)/2 = 70% from four jabs
(0% + 175%)/2 = 87.5% from five jabs
Lastly:
Edward Dowd, the former BlackRock fund manager who oversaw $14 billion in assets on Wall Street for the largest asset manager in the world, exposed the excess-death crisis in insurance-industry data in his December 2022 book, "'Cause Unknown': The Epidemic of Sudden Deaths in 2021 and 2022.
In his book, Dowd pointed out insurance industry research from 2016, which found that group life policyholders, covered by Fortune 500 companies, tended to be younger and well-educated, were the healthiest Americans, dying at one-third the rate of the general U.S. population. The trend of greater white-collar health continued through 2020.
But in 2021, after the COVID-19 jabs were mandated across the Fortune 500, the trend flipped. Ages 25-64 of the group life policyholders suddenly experienced 40% excess mortality, compared to 32% in the general population.
Disabilities also soared after the COVID-19 shots, from an annual U.S. baseline of 29-30 million disabled to 33.2 million.
Dowd reported that according to insiders at one of the biggest insurance companies in the U.S., "People in the industry know what's going on but nobody at the top" is yet prepared to recognize it. "The CEOs and CFOs don't believe it's the vaccine. It's not just that there's a vast conspiracy. There was this fear that generated a destruction of critical thinking. My ethics professor at Indiana University said you can't rationalize facts with someone whose position is based on emotion and ego."
If you are a Christian, consider going deeper into how this has even happened: Did Gov't Sway Evangelical Leaders to Promote the Jab to Churches?
Wake Up Church: What if We're Playing Right Into the Enemy's Hand?
So —I echo Dr. Peter McCullough and hundreds of other highly accredited doctors, scientists and statisticians —"Please don't take another shot!"
"My people perish for lack of knowledge." ~Hosea 4:6
"Trust in the LORD with all your heart, and do not lean on your own understanding. In all your ways acknowledge him, and he will make straight your paths." ~Proverbs 3: 5-6
***For the FULL Spike Protein PROTOCOL (including NAC)
to protect from transmission from the "V" and to help those who took the "V",
go here.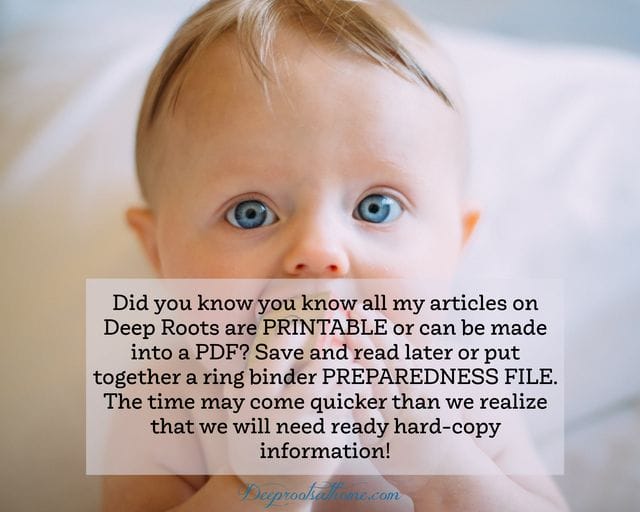 Deep Roots At Home now has a PODCAST! We are covering everything from vaccines, parenting topics, alternative medicine. Head over today and like, share and download a few episodes! https://buff.ly/3KmTZZd
I am once again being shadow-banned over on FB. If you want to stay connected, here is one way…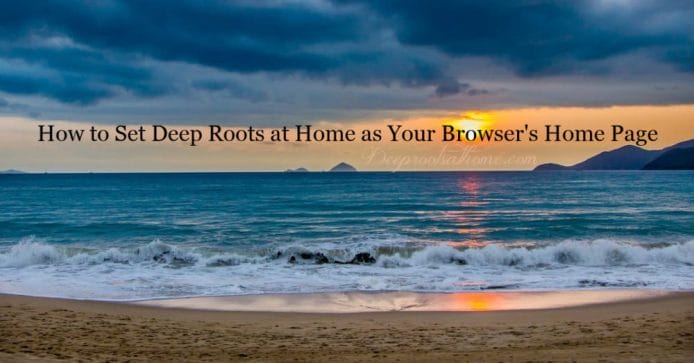 Censorship is real. My Pinterest account was just suspended; surprisingly, part of my main board is still available through this link, and it scrolls down a long way so all is not lost!
You can also find me on Instagram, MeWe, and Telegram.
And please join me for my FREE newsletter. Click here.
Medical Disclaimer: I am no longer a practicing medical professional, and I am not doctor. I am a mother. Nothing I say on this blog is intended to treat or prevent disease. Consult your own doctor.
©2023 Deep Roots at Home • All Rights Reserved