Late summer is time to think about drying herbs, and you can do it with or without a dehydrator.
I usually can do it without
As autumn gets a grip, with cooler mornings and shorter days, we delight in the earthier scents. There is something special about the complex aromas created from drying herbs to awakening your senses in the home.
I so love to hear those words, "Wow, Mom, the house smells amazing!"
Get Started
When it comes to preserving our own food, drying herbs is one of the best places to start.
Most contain so little moisture that the preservation job is done soon after they're harvested.
Drying herbs and spices also makes good economic sense considering the cost of high-quality seasonings and teas.
And when we grow our own, we know with certainty we are getting products that are both fresh and organic.
Lastly, when you grow your own, you can grow the particular varieties that appeal to you and experiment with creating your own custom herb blends. The synergy of blended herbs often creates enhanced flavor and superior medicine.
According to The Deluxe Food Lover's Companion, culinary herbs are leaves, while spices are obtained from the bark, berries, buds (and even flower stigmas in the case of saffron), fruit, roots and seeds of plants.
Drying Herbs In the Open
If you are in a drier climate your basil, oregano, dill, marjoram, parsley, and thyme will dry just fine in a warm place OUT of direct sun for a few days or until thoroughly dry.
If you are in a humid area, this may not work well, though pioneers and early settlers hung theirs by a wood or cookstove, like I hand my Thai peppers.
If trying it for the first time prepare only smallish bunches thinking about good air circulation.

Drying Herbs In Dehydrator or Oven
If you happen to have a dehydrator, you will usually get a better finished product with herbs like:
cilantro
chives
rosemary
sage
bay leaf
the mints
summer savory
Also, with a dehydrator, you can dry as many different types of herbs at one time as you have trays for.
The flavors do not mingle during the drying process. Most herbs will dry within four hours and can then be stripped from the stems and stored immediately.
~Herbs dry in 3 hours at 95 degrees. Anything higher will possibly destroy nutrients.
Drying Herbs In the Car
In her book (which I don't necessarily recommend) Live Without Electricity and Like It, the author mentions using her car parked in the sun as a giant dehydrator on a hot day. She left windows several inches for air circulation), and it worked!
That's out-of-the-box frugal living for you!

Drying Medicinal Herbs
There are so many medicinal herbs you can use for your home medicine cabinet! Comfrey, Calendula, Chamomile, Lavender, Hyssop, Fennel, Lemon Balm, Thyme, Yarrow Flower, Echinacea, Rosehips and so many more!
Drying Medicinal Mullein Herb: Effective Cough and Respiratory Congestion Buster
Making An Herb Weaving
If you are crafty, you can even get creative and make a gorgeous pint-sized herbal weaving to hang near your kitchen for future flavoring of soups and other dishes! Here is how to do it with versatile sage.
Home-grown is fresher, more flavorful, higher in nutrients, free of chemicals, saves you money, and gives you the ability to save seed in many cases. For those of us who are intentionally wanting to be more self-sustainable, it is a satisfying experience in simpler living.
Storage
After the herbs are thoroughly dried, it is important to store them properly to preserve taste and quality. I like to keep dried herbs in clean glass jars with lids or spice jars with corks or shaker tops. For long-term preservation, the herbs can be frozen in this dried state too. You'll want to make sure to avoid temperature fluctuations and exposure to light. I try to use up all of my home-dried herbs within a year. If I get my timing just right, I'm using the last of the dried herbs when the plants start growing again!
"Oh, better, no doubt, is a dinner of herbs, When seasoned by love, which no rancor disturbs, And sweetened by all that is sweetest in life, Than turbot, bisque, ortolans, eaten with strife." ~Edward G. Bulwer-Lytton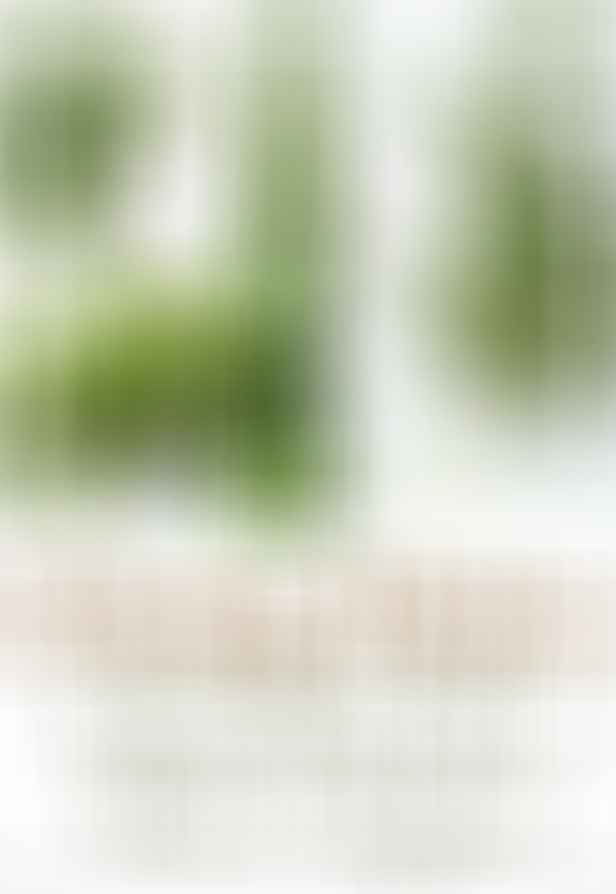 ©2023 Deep Roots at Home • All Rights Reserved