What's really in the Vitamin K brands that are given to newborns In US hospitals today?
Most moms think the "Vitamin K" shot is just a vitamin, but it's a synthetic form of vitamin K1 known as phytonadione that may cause adverse outcomes including hemolytic anemia and neonatal brain or liver damage.
And in today's super short post you will learn the 3 other dangerous ingredients they carelessly shoot into minutes-old babies.
So you will be fully informed, listen to a ex-Merck pharma rep Brandy Vaughn (before she was killed for speaking truth). 2 minutes:
Vitamin K shots are not just Vitamin K pic.twitter.com/RsDBsUi6Ot
— Mr Smith (@WestwoodParking) October 18, 2022

Get your free copy of the Vital Vaccine Info E-Book
Vitamin K (Brand #1) contains 10 mg of polysorbate 80
Studies show it causes premature ovarian failure and infertility. It also opens up the blood-brain-barrier (it is used to get drugs into the brain).
Gardasil contains 50 mcg polysorbate 80 (this study shows Gardasil can cause infertility)
Vitamin K contains 10 mg (not mcg.) polysorbate 80 into a fragile BABY!! (a whopping amount) See image.
Vitamin K has 200 times more polysorbate 80 than the Gardasil HPV vaccine that is causing so much reproductive havoc and damage in our teens.

HELLO!!!
Why are we giving newborns 10 mg of a documented chemical known to destroy fertility and open the brain to potential assault?
Here's the BLACK BOX WARNING label for the most commonly used Vit. K shot straight from the FDA website. So is the Vit. K injection really completely "safe"?

Brand #1, according to the vial, also reads, "not more than 100 mcg. of aluminum".

So now that the blood-brain-barrier is open from the Polysorbate 80 in the shot, they follow with the Hep B.
The Hep B vaccine contains a whopping 250 mcg. aluminum, so when we do the math, the babies are getting 350 mcg. of aluminum, heading to the brain, right out of the gate!
We can do far, far better for our babies and their parents!
Vitamin K (Brand #2) contains Benzyl Alcohol as its main preservative.
Newborns are injected with a whopping 9 mg of benzyl alcohol.
What does alcohol do to the system? Alcohol is a central nervous system depressant It causes feelings of drunkenness, sleepiness, lack of desire to eat, respiratory depression and decreased O2 saturation, and decreased heart rate.
So, as soon as a baby is born, (within an hour of birth) we get them to where they are so drugged up that they are too sleepy to learn how to properly feed, and then stress the already exhausted mother out by making her try and try and try…so she feels defeated and like a failure right away.
This does not square with me if our calling and goal is to first-do-no-harm!
What else does alcohol do to us?
So, newborns are given an injection of alcohol, that is toxic to the liver, and then we wonder why there are so many incidences of jaundice!
Nurses and doctors: Please please, please read, and look at your medication vials, and read some more, and connect the dots, and quit blindly following orders. And then, give parents true informed consent.
"I praise you, for I am fearfully and wonderfully made. Wonderful are your works; my soul knows it very well." ~Psalm 139:14
Dig Deeper:
Why She Declined Vitamin K at Birth & Delayed Cord Clamping
Polysorbate 80 (Tween 80) In Vaccines and Medications

Get your free copy of the Vital Vaccine Info E-Book
***For the Full Spike Protein Protocol (including NAC) to protect from transmission from the "V" and to help those who took the "V", go here.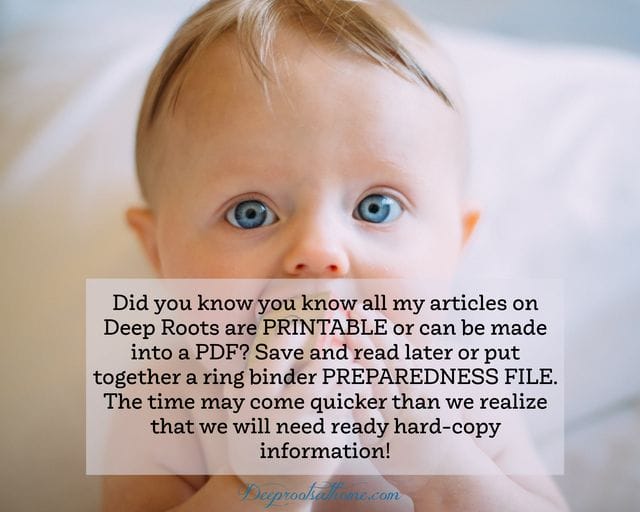 Deep Roots At Home now has a PODCAST! We are covering everything from vaccines, parenting topics, alternative medicine. Head over today and like, share and download a few episodes! https://buff.ly/3KmTZZd
I'm still on FB but shadow-banned hard… If you want to stay connected, here is one way…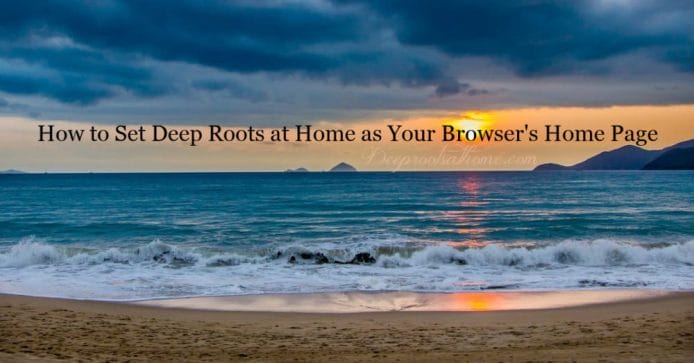 Medical Disclaimer: I am no longer a practicing medical professional, and I am not doctor. I am a mother. I do seek scientific confirmation of the safety and effectiveness of the herbs and remedies I use. Using remedies is a personal decision. Nothing I say on this blog is intended to treat or prevent disease. Consult your own doctor.
©2023 Deep Roots at Home • All Rights Reserved