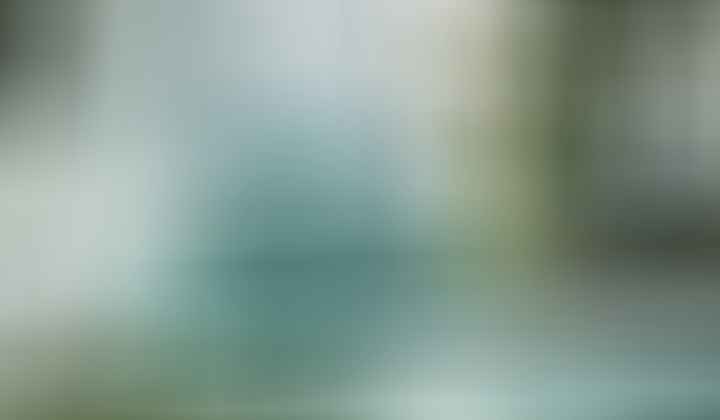 As a child, did you ever find a shady place in your yard to build a tree fort or playhouse? We used old sheets and blankets. It was great fun to create a special hideaway with pretend doors, windows and some furniture. This image evoked all those old memories.
Now that you're an adult, do you still desire to create a little getaway in your yard?
As a continuation of Part One, here are some other simple and clever ideas to think on as spring and summer approach.
Subscribe to Email Updates
Colorful, creative and eye-catching ideas for your yard
Some are feasible, and others are just for fun! Enjoy!
Mosquito netting may be a solution for staying out if you are near water or it is a buggy area. This appeals to me as an outdoor reading nook.
If you have trees providing some shade to a section of your lawn, this is a very simple and inexpensive idea. Using bamboo stakes (in this photo), it requires lashing with cord at the corners and some support to keep it from leaning.
Such a billowy and light playshelter that can be taken down quickly.
Subscribe to Email Updates
Do you enjoy 'feathering your nest'? Do you have several in your family who are also creative souls? Find an idea you love and brainstorm together to see what you can create in your yard.
It doesn't really matter what project you pick; doing it together builds heart strings and lasting memories and serves as a jumping off place for more good times together.
"We are making their memories day by day and year by year, and what they shall be in the future will depend on the home life we are living now. We may make our home a palace, filling it with delights, covering the walls with beautiful pictures, planting flowers to fill the halls and chambers with fragrance, and hanging cages of singing birds everywhere to pour out sweet notes of song; or we may cover the walls with hideous images and ghastly specters to look down upon us, and plant only briers and thorns about the doors to flaunt themselves in our faces when we sit in the gloom of life's nightfall. We may make the memories of our home so tender, so precious, so sacred, that each life that goes out of our doors shall carry a blessing upon it wherever it moves. Or we may make its memories a perpetual pillow of thorns for our heads, a burden of bitterness and anguish which shall never be lifted or removed." ~J.R. Miller, from Home Making
I always have so much fun dreaming like this!
What are your favorites?
©2023 Deep Roots at Home • All Rights Reserved