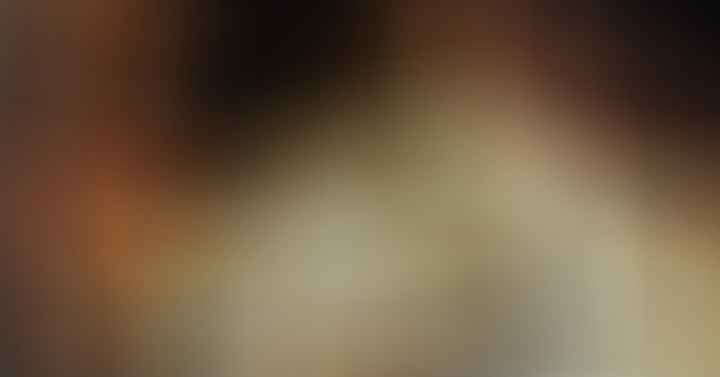 Empathy is a beautiful thing.
In an excellent article about empathy, Psychology Today states: "
Empathy. It's the bedrock of intimacy and close connection; in its absence, relationships remain emotionally shallow, defined largely by mutual interests or shared activities.
Without empathy, we could live and work side-by-side with other people, and remain as clueless about their inner selves and feelings as we are about those of strangers on a crowded subway car. Empathy isn't just the engine for closeness and prosocial behavior; it also puts on the brakes when we are behaving badly and become aware of the pain we're causing. Those of us who've had the misfortune of being intimate with someone high in narcissistic traits, combined with impaired empathy, know the devastation that can ensue. When there are no brakes and an excess of self-interest, you end up with scorched earth."
Subscribe to Email Updates
Empathy and sympathy aren't synonyms
Psychology Today goes on to say, "People often use the words interchangeably, but they are, in fact, separate processes. You can be sympathetic to someone's situation while being completely clueless about his feelings and thoughts. Empathy involves identifying with what someone is feeling and, additionally, actually feeling those feelings yourself."
Sympathy is feeling for someone; empathy involves feeling with them.
I think you will see what I mean in these short stories.
Story #1. Someone Who Truly Understands
A farmer had some puppies he needed to sell. He painted a sign advertising the 4 pups and set about nailing it to a post on the edge of his yard. As he was driving the last nail into the post, he felt a tug on his overalls. He looked down into the eyes of a little boy.
"Mister," he said, "I want to buy one of the puppies."
"Well," said the farmer, as he rubbed the sweat off the back of his neck, "These puppies come from fine parents and cost a good deal of money."
The boy dropped his head for a moment. Then reaching deep into his pocket, he pulled out a handful of change and held it up to the farmer. "I've got thirty-nine cents. Is that enough to take a look?"
"Sure," said the farmer. And with that he let out a whistle. "Here, Dolly!" he called.
Out from the doghouse and down the ramp ran Dolly followed by four little balls of fur. The little boy pressed his face against the chain link fence. His eyes danced with delight. As the dogs made their way to the fence, the little boy noticed something else stirring just inside the dog house. Slowly another little ball appeared, this one noticeably smaller. Down the ramp it slid. Then in a somewhat awkward manner, the littlest pup began hobbling toward the others, doing its best to catch up…
"I want that one," the little boy said, pointing to the runt. The farmer knelt down at the boy's side and said, "Son, you don't want that puppy. He will never be able to run and play with you like these other dogs would."
With that the little boy stepped back from the fence, reached down, and began rolling up one leg of his trousers. In doing so, he revealed a steel brace running down both sides of his leg attaching itself to a specially made shoe. Looking back up at the farmer, he said, "You see sir, I don't run too well myself, and he will need someone who understands."
With tears in his eyes, the farmer reached down and picked up the little pup.
Story #2. Let Your Gentleness Be Evident to All
A young student was taking a walk one day with a kindly professor who commonly treated his students as friends. As they went along, lying on the edge of the path, they saw a pair of old shoes, which they supposed to belong to a poor man who was employed in a field close by, and who had nearly finished his day's work. The student turned to the professor, saying: "Let us play the man a trick: we will hide his shoes and conceal ourselves behind those bushes, and wait to see his perplexity when he cannot find them."
"My friend," answered the professor, "we should never amuse ourselves at the expense of the poor. But you are comparatively rich and may give yourself a much greater pleasure by means of the poor man. Put a coin into each shoe, and then we will hide ourselves and watch how the discovery affects him."
The student did so, and they both placed themselves behind the bushes nearby. The poor man soon finished his work and came across the field to the path where he had left his coat and shoes. While putting on his coat, he slipped his foot into one of the shoes; but feeling something hard, he stooped down to feel what it was, and found the coin. Astonishment and wonder were seen upon his countenance. He gazed upon the coin, turned it around, and looked at it again and again. He then looked around him on all sides, but no person was to be seen. He now put the money back into his pocket and proceeded to put on the other shoe: but his surprise was doubled on finding the other coin. His feelings overcame him; he fell upon his knees, looked up to heaven and uttered aloud a fervent thanksgiving, in which he spoke of his wife, sick and helpless, and his children without bread, whom the timely bounty, from some unknown hand, would save from perishing.
The student stood there deeply affected, and his eyes filled with tears.
"Now," said the professor, "are you not much better pleased than if you had played your intended trick?" The youth replied, "You have taught me a lesson which I will never forget. I feel now the truth of those words, which I never understood before: 'It is more blessed to give than to receive.'"
Story #3. Burned Biscuits
When I was a kid, my Mom liked to make breakfast food for dinner every now and then. I remember one night in particular when she had made breakfast after a long, hard day at work. On that evening so long ago, my Mom placed a plate of eggs, sausage and extremely burned biscuits in front of my dad. I remember waiting to see if anyone noticed!
All my dad did was reach for his biscuit, smile at my Mom and ask me how my day was at school. I don't remember what I told him that night, but I do remember watching him smear butter and jelly on that ugly burned biscuit. He ate every bite of that thing…never made a face nor uttered a word about it!
When I got up from the table that evening, I remember hearing my Mom apologize to my dad for burning the biscuits. And I'll never forget what he said, "Honey, I love burned biscuits every now and then."
Later that night, I went to kiss Daddy good night and I asked him if he really liked his biscuits burned. He wrapped me in his arms and said, "Your Mom put in a hard day at work today and she's real tired. And besides–a little burned biscuit never hurt anyone!"
As I've grown older, I've thought about that many times. Life is full of imperfect things and imperfect people.
I'm not the best at hardly anything, and I forget birthdays and anniversaries just like everyone else. But what I've learned over the years is that learning to accept each other's faults and choosing to celebrate each other's differences is one of the most important keys to creating a healthy, growing, and lasting relationship.
And that's my prayer for you today… that you will learn to take the good, the bad, and the ugly parts of your life and lay them aside.
We could extend this to any relationship. In fact, understanding is the base of any relationship, be it a husband-wife or parent-child or friendship!
"Don't put the key to your happiness in someone else's pocket–keep it in your own."
So, please pass me a biscuit, and yes, the burned one will do just fine.
Be kinder than necessary because everyone you meet is fighting some kind of battle.
Story #4. What's Prettier Than Freckles?
An elderly woman and her little grandson, whose face was sprinkled with bright freckles, spent the day at the zoo. Lots of children were waiting in line to get their cheeks painted by a local artist who was decorating them with tiger paws.
"You've got so many freckles, there's no place to paint!" a girl in the line said to the little fella.
Embarrassed, the little boy dropped his head. His grandmother knelt down next to him. "I love your freckles. When I was a little girl, I always wanted freckles," she said, while tracing her finger across the child's cheek. Freckles are beautiful."
The boy looked up, "Really?"
"Of course," said the grandmother. "Why just name me one thing that's prettier than freckles."
The little boy thought for a moment, peering intensely into his grandma's face and softly whispered, "Wrinkles."
Teaching Empathy: For Mothers And Others
Empathy is learned behavior even though the capacity for it is inborn. Infants learn to identify and regulate their emotions through successful connected interactions mainly with their mothers. An attuned mother who's receptive to her child's needs and cues is one who permits her baby to thrive and develop emotionally.
By having his or her emotional states recognized and responded to, the groundwork is laid not just for the child's sense of 'self' but sense of 'other'. (source)
Subscribe to Email Updates
"We must learn to regard people less in the light of what they do or omit to do, and more in the light of what they suffer." ~Dietrich Bonhoeffer
When Jesus saw her weeping, and the Jews who had come with her also weeping, he was deeply moved in his spirit and greatly troubled. And he said, "Where have you laid him?" They said to him, "Lord, come and see." Jesus wept. ~John 11:33-35
Deep Roots At Home now has a PODCAST! We are covering everything from vaccines, parenting topics, alternative medicine, and I just gave my testimony of past abortion. We are doing this on a trial period to see if this interests our audience. So head over today and like, share and download a few episodes! https://buff.ly/3KmTZZd
I am only on FB now by the grace of God. If you want to stay connected, here is one way…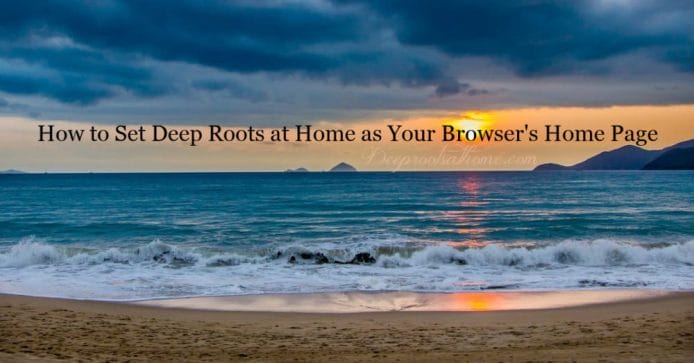 You can also find me on Instagram, Truth Social, MeWe and Telegram.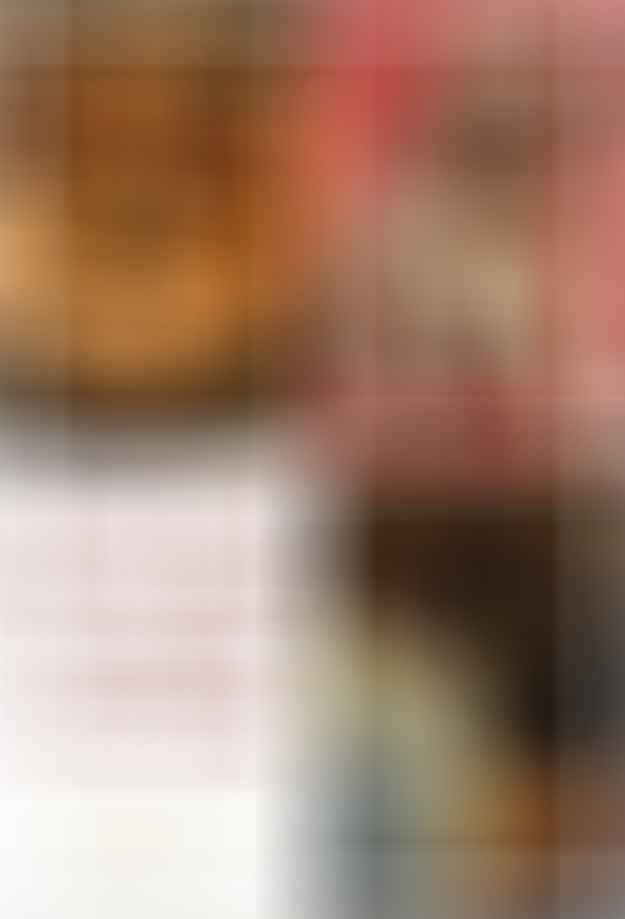 ©2023 Deep Roots at Home • All Rights Reserved