When Dr. Charles Mully was growing up in Kenya, he quickly learned that his home country was seriously lacking in care for it's most downtrodden. Mully lived in an abusive home for the first six years of his life. His dad was an alcoholic and beat his mother. But when he was abandoned at just six years old, his troubles multiplied.
"The best test of a nation's righteousness is how it treats the poorest and most vulnerable in its midst." ~Jim Wallis
For 10 years, he survived as a beggar on the streets. Growing tired of being homeless, Mully took it upon himself to walk more than 40 miles to Nairobi, where he found and excelled at a job in a private home, working his way up.
Eventually, Mully was able to save up enough money to buy a vehicle. Over time, he grew his small taxi service into a multi-million dollar business empire. He went on to start multiple other companies and by his late 20s, the once-homeless boy was valued in the millions.
He married a loving wife, they had seven children, and he made more money than he could have ever dreamed of…He had long felt unsettled by all his wealth and when he was confronted by the homeless kids, he saw an opportunity.
Shocking his already large family, Mully surprisingly sold all his business holdings and began bringing children back to his family's home.
One of many stories: "Giving birth out of wedlock and in dire poverty, a young mother went to the riverbank to throw her infant daughter into the murky water. When someone yelled at them, the mother abandoned her baby to die and ran. "I was called for the rescue," said Dr. Charles Mully. He prayed as he sped through the slums of Nyaru, Kenya. "And I made it in time to save that little girl." Charity, as she was named, was not only rescued that day 12 years ago; the Mully family adopted her. She loves to sing and hopes to become a nurse." (source)
This is a WONDERFUL family movie as is the 2021 update below!
I believe every family (no matter large or small) would do well to watch, be amazed, and consider what is truly important in this life!
It's truly incredible to watch a man go from rags to riches and then discover that his true calling lies in his roots. Mully is still helping more children see their full potential. We, too, can listen to our heart and what it's telling us to do to help — no matter how crazy it might sound!
From 1989 to 1995, Mully and his wife took in more than 300 children. But their home was too small for such numbers, so they began looking for a new place to run Mully Children's Family (MCF).
Thirty-five years later, Charles and Esther Mulli, their biological children and MCF staff have succeeded in rescuing over ~16,000 street children from lives of addiction, abuse, and abandonment. They've gone on to become engineers, doctors, teachers, lawyers, and scientists. Now, there are multiple MCF outposts.
And during COVID-19, Mully Children's Family (MCF) has not only been able to house, feed, and educate the hundreds of children in its care, it has also kept them safe and counseled them through the anxieties of an uncertain year. (source)
"During a pandemic, it's back to basics. It doesn't matter what kind of car you drive—you need food, you need peace of mind, you need good health—and of course, Jesus." ~8th born son Dickson
Books: "Father to the Fatherless…The Charles Mulli Story" is an amazing book! And the sequel, Hope for the Hopeless! They contain so much more than the movie!
Print this booklist before going to the library!
"Whoever oppresses the poor shows contempt for their Maker, but whoever is kind to the needy honors God." ~Proverbs 14:31
***For the Full Spike Protein Protocol (including NAC) to protect from transmission from the "V" and to help those who took the "V", go here.
Deep Roots At Home now has a PODCAST! We are covering everything from vaccines, parenting topics, alternative medicine. Head over today and like, share and download a few episodes! https://buff.ly/3KmTZZd
If you want to stay connected, here is one way…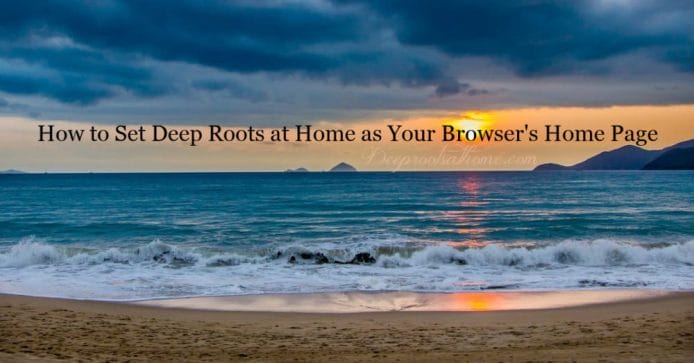 And please join me for my FREE newsletter. Click here.
©2023 Deep Roots at Home • All Rights Reserved