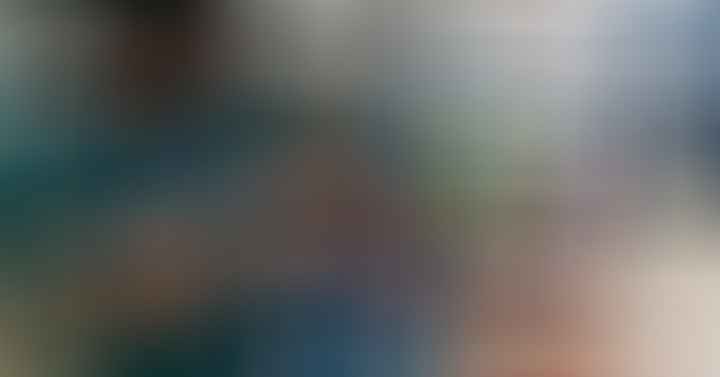 [Juno from Homeschooling Along gives helpful first-hand insight into these fantastic learning games. From our homeschool years of experience, games are one of the best ways to engage in almost effortless learning!]
It's hard to believe the month of November is already coming to an end which means the Holiday Season is right around the corner. Although I might be a procrastinator in many things, Christmas shopping (or decorating) isn't one of them. Between beating the holiday rush and the shortage of items I make it my mission to finish my list before it's too late!!

Print this booklist before going to the library!
This year as our kids get older we are going more in the direction of Educational Games/Toys, with STEM being our focus. What is STEM? STEM stands for SCIENCE, TECHNOLOGY, ENGINEERING, and MATH. Whether your kids will pursue a college degree in one of these fields or not, STEM is everywhere around us and embracing it from a young age helps our kids stay on par with the world's future growth. Doing so, as our world evolves into a STEM type of living our kids will too, it's a Win/Win! Whether you celebrate Christmas, Hanukkah or a Birthday, here are 10 Educational/STEM gift Ideas for you.
1. Great States Games (7+) by Game Zone
Get ready to learn how little you know about the US! "Great States Games" is not to be confused with the "Game of the States" as they are 2 completely different board games. The "Great States Games" by Game Zone, is a geography board game that teaches much more than just the Name and Capitol of each State. From States Location, Landmarks, Flower, Bird, Agricultural products, to even giving some great hints and tricks to remember some of the States' spelling, and all while having fun! This is a fast-paced game where kids (and adults) learn and practice geography facts while also enjoying some great quality family time. I still to this day remember my mom and dad spending hours playing card games or Monopoly with me as a child, and those happy memories inspire me to keep the board games alive in our family. The manufacturer labels this game 2-6 players for kids age 7+, however, I believe younger kids would be more than capable to participate in the learning fun!
2. Rush Hour – Traffic Jam Logic Game (8+) by ThinkFun
I remember when I first saw a picture of their Rush Hour game I wasn't all that impressed, but boy isn't it so true we should never judge a book by its cover. When my research brought me to find out how Drs, Speech-Language Pathologists and Occupational Therapist recommend and use this game with their own patients, I had to see for myself why this game was so popular and let me just start saying, this game is simply Amazing!
Rush Hour is a single player game and the goal is to get the red car out of the traffic jam. It might not sound like much to do, but this requires a lot of visual-spacial planning and thinking. Think about it, how many times are our kids overcome by frustration when trying to solve a puzzle or math problem? Well, like many other games by ThinkFun, Rush Hour helps develop their Strategic Thinking skills, Memory and Perseverance, all valuable skills needed when problem-solving. This game comes with 40 Challenge Cards from Beginner to Expert level and they also sell an "expansion pack" with more puzzles to solve once the player gets through the Challenge Cards provided with the game. Although Rush Hour comes with a sack that makes it easy for travel, this game also has an app which allows you to have this game on the go without the extra "baggage". This is a great game not only for kids but also seniors trying to keep the brain sharp. Click "How to play" to watch a quick demonstration video by ThinkFun.
3. Code Master – Programming Logic Game (8+) by ThinkFun
Many of my top STEM picks are made by the ThinkFun manufacturer. I'm a big fan and believer in introducing STEM skills early on into a child's life and I find most of ThinkFun's products do this in a Simple, Fun, Logic and Economical way.
Remember when there were no video games and us kids would just play board games? Well, Code Master is basically playing a video game but in the form of a board game! This is a Programming Logic Game meant to teach kids how to think when coding. The goal of playing this game is not meant to teach coding, but how to help develop their analytical, creative and problem-solving skills. Using a Minecraft style, playing this game will help kids think like a computer which will make learning coding/programming easier in the future. Code Master has 60 challenge cards that gradually get harder as the child progresses thru the levels. Although it's a single player game, some play it as a family taking turns solving each challenge card. My personal thought is, as kids play the Code Master Game they will not only understand how coding works but also enrich their Science and Math skills. Click "How to Play" to watch a quick demonstration video by ThinkFun.
4. Gravity Maze – Falling Marble Logic Game (8+) by ThinkFun
Gravity Maze is a game where kids absolutely lose their "marbles" for how much they love it! This is a Marble Run Game that pretty much works like a 3D puzzle where kids while using their visual and orientation skills, build a path for the marble to make it from point A to point B as each challenge card asks them to do. Although this is a single player game, families could take turns solving one of the 60 challenge cards that gradually get harder as players progress thru the levels Beginner to Expert. I find Gravity Maze to be a great Game to help teach kids Cause and Effect and also practice their Solving and Spacial Imagination skills. Click "How to Play" to watch a quick demonstration video by ThinkFun.
5. Solitaire Chess – Mind Capturing Logic Game (8+) by ThinkFun
Solitaire Chess is another great single player Logic Game by ThinkFun. This game can be used by chess player kids to improves their chess skills, but it could also be a great way to teach a non-chess player the basics of the game. With Solitaire Chess, the player captures the pieces, following the rules of movement for each piece, until they have only one piece left on the board. With each challenge card, the player practices how to identify the different chess pieces, their allowed directions of movement, all while building their strategic and logic thinking skills. There are 2 versions of this game with the older version offering 60 Challenge cards together with a great small plastic box to insert each card turning it into a mini chess board and storage for the chess pieces. On the other hand, newer version comes with 80 spiral bound challenge cards, improved chess pieces but you play the game directly on the card, no box to turn this into a mini Chess Game. In both versions, Challenge Cards come with 4 different levels and they gradually increase in difficulty from Beginner to Expert. I personally prefer the older version with the plastic box as it makes it great for travel. (it is still available for purchase). In all, Solitaire Chess is well made, challenging, and a great game for anyone who loves chess. Click "How to Play" to watch a quick demonstration video by ThinkFun.
6. Lego Education – Early Simple Machines set (5+) / Simple Machines set (7+) / Simple & Powered Machines set (8+)
Lego Education is not the regular lego set we find at the store but a STEM-inspired curriculum with different sets targeted at Preschool, Elementary, and Middle school. These sets are not just build-and-go like classic Lego sets but meant to be shared by 2 or more students (or siblings) as a Science, Technology, Engineering and Math project all at once. Some Lego Education sets come with lesson plans and curriculum material, others are available for download or to be purchased separately. With each curriculum, students first work thru different lessons/projects following specific building directions to understand how each part and mechanism works. Next step, they are given open-ended tasks and ideas where students need to experiment and explore building their own invention, following certain guidelines and clues. This last task, in particular, helps promote building, using the knowledge they have gained while doing their step by step lesson and applying it by coming up with their own models, designs, and testings of it. Until the end of each lesson, collaboration is encouraged as students are asked to consider what they have learned and share with each other their ideas. Some people feel the price of these sets are steep compared to the number of bricks included in each set, and although I agree on it being pricey, keep in mind these are Educational Curriculums with most of them including teacher guidance and student worksheets (curriculum pack).
7. Stop Motion Explosion 2.0 (13+ but kids as young as 7 have used it)
If your child is a Lego enthusiast this would be a great addition to bring those LEGO sets to life! But if LEGOs are not in your child's wheelhouse not to worry… From dinosaurs to any toy car, doll, Barbie, etc., Stop Motion Explosion can bring anything to life as far as a child's imagination can go! Don't let their age recommendation stop you from considering this great animation STEM set. Sure a 7 or 8-year-old might need help with reading their step-by-step guide or with software installation, but we all know how those little ones become tech wizards with very little help! Stop Motion Explosion 2.0 allows adding to any stop-motion video, sound effects, voiceovers, music, and more. Cameras are pretty sturdy to handle even the younger kids' abuse, and the video quality is good. Do I think by using this animation set a child will become the next Hollywood Block Buster movie director? No, but I do find it a great way for kids to learn about Stop Motion Animation while practicing their creative skills and developing their technology skills. Being able to visualize their ideas is what kids try to do each and every day by role-playing, with Stop Motion they can take their imagination to a whole other level! Click here to watch a short demonstration video by Stopmotion Explosion.
8. Laser Maze – Beam-Bending Logic Game ( 8+ or Jr 6+) by ThinkFun
Laser Maze is a strategic STEM game where the player's objective is to light up a specific target with a laser beam, but in order to do so, the player must resort on using its Critical/Strategic thinking skills! The player must build a maze made of Target Mirrors, Beam Splitters, Double Mirrors, Checkpoints and Cell Blockers, where the laser beam goes thru before hitting the target. Since the light of the laser beam travels in a straight line unless one of the mirrors bends it, the player needs to strategically set up each game piece correctly, until one or several pieces light up. This game teaches STEM and Logical Reasoning Skills in a very fun way and anyone who enjoys puzzle solving (kid or adult), would find this game very intriguing. Laser Maze is a single player game with 60 challenge cards which gradually increase in difficulty level from Beginner to Expert. ThinkFun also has a Laser Maze Junior game, which is a simple version of Laser Maze with fewer pieces and only 30 Challenges to get thru. If you plan on using this game for the long run to strengthen your child's STEM skills, even if your child is on the young side my advice would be to skip the Jr. version and go with the (8+ yrs) game. I personally prefer to buy things my kids can grow into. I prefer to assist my younger child thru each challenge than having to buy the same game twice in a few years because they grow so fast, but that's just me! Click "How to Play" to watch a quick demonstration video by ThinkFun.
9. Circuit Maze – Electric Current Logic Game (8+) by ThinkFun
Circuit Maze is another Logic Game by ThinkFun where kids learn basic concepts about electric circuits and like most of their games, it's for a single player and comes with 60 challenge cards from Beginner to Expert level. With each challenge card, kids need to figure out how to get electricity flowing thru the Path Pieces to light up the specific Beacons by using all specified pieces shown on each card. While solving these challenges, kids learn how to create a parallel and series circuits by using their problem-solving skills. Although the electricity concepts taught are very basic, this game gradually increases in difficulty and some intermediate cards can stump even adults and that's a good thing! My son flew thru the Beginner stage solving 5-6 cards a day but once he reached the intermediate level, he had to slow down with some cards taking 2+ days to solve. I can honestly say those type of challenge cards are my most favorite since it teaches him resilience while also forcing him to use reasoning, logical and problem-solving skills to make those circuits light up. ***Some reviews mention frustration with the path pieces not snapping into place. While we have experienced this issue at times, it wasn't anything we couldn't solve by pushing each piece well into place. Great STEM gift that would make anyone light up! Click here to watch a short video by ThinkFun.
10. Managing my Allowance – Real-Life Math Experience Game (8+)
This board game is great to help kids learn money skills! How would you like your child to learn what it means to save for college? Well, while playing this game kids even pretend to do that! In Managing My Allowance board game, kids pretend play managing their allowance by earning, purchasing, computing change, all while learning how to use money. The player that saved the most by scoring the best sale price, and has the most money deposited in their account wins the game! I like to call it, the modern more realistic Monopoly Game.
"Therefore let no one pass judgment on you in questions of food and drink, or with regard to a festival or a new moon or a Sabbath." ~Colossians 2:16
Print this booklist before going to the library!
Happy shopping and wishing you a Blessed Holiday Season filled with Love, Health and Prosperity!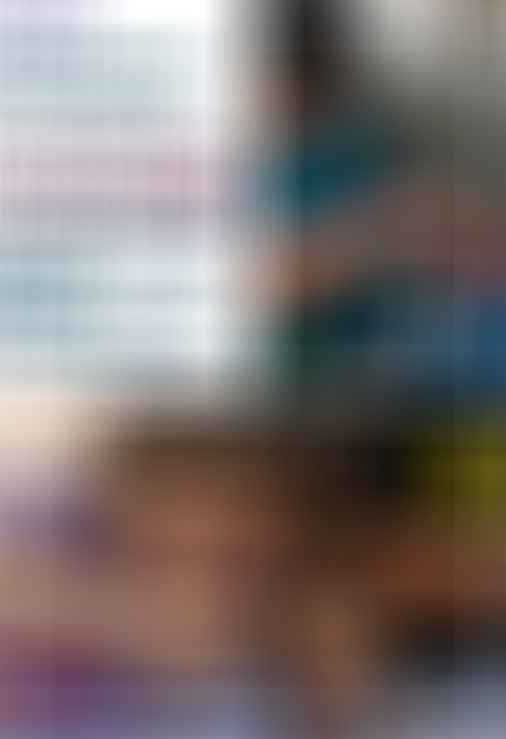 ©2023 Deep Roots at Home • All Rights Reserved