When I read integrative pediatrician Sheila Kilbane's first encounter with PediaSure®, I choked with laughter, bc I personally know how awful the stuff tastes! [I thank Sheila for writing the second part of this post for me. She is a true advocate for children and parents in the best sense of the word.]
Sheila was on a long road trip three years out of pediatric residency and ran out of food. She was famished and forced to purchase something at a West Virginia gas station. She grabbed a bottle of PediaSure®. It seemed like the only "healthy" choice beside Little Debbies, Twinkies and HoHos. Despite being a pediatrician, until that moment she had never experienced PediaSure® or read the label.
(Pediasure is often recommended by pediatricians for underweight children).
She writes:
"I opened the bottle and began drinking before I finished pumping my gas. What ensued looked like a scene from a Jim Carrey movie. I gagged and nearly spewed the liquid contents all over my car. Then I read the ingredient list." (source)
Read the ingredients of PediaSure®
Water, Sugar, Corn Maltodextrin, High Oleic Safflower Oil, Milk Protein Concentrate, Canola Oil, Soy Protein Isolate, Pea Protein Concentrate. Less than 0.5% of the Following: Short-Chain Fructooligosaccharides, Natural & Artificial Flavor, Cellulose Gel, Potassium Chloride, Magnesium Phosphate, Potassium Citrate, Calcium Phosphate, Calcium Carbonate, Tuna Oil, Potassium Phosphate, Cellulose Gum, Choline Chloride, Ascorbic Acid, Soy Lecithin, Monoglycerides, Salt, Potassium Hydroxide, m-Inositol, Carrageenan, Taurine, Ferrous Sulfate, dl-Alpha-Tocopheryl Acetate, L-Carnitine, Zinc Sulfate, Calcium Pantothenate, Niacinamide, Manganese Sulfate, Thiamine Chloride Hydrochloride, Pyridoxine Hydrochloride, Riboflavin, Lutein, Cupric Sulfate, Vitamin A Palmitate, Folic Acid, Chromium Chloride, Biotin, Potassium Iodide, Sodium Selenate, Sodium Molybdate, Phylloquinone, Vitamin D3, and Cyanocobalamin. CONTAINS MILK AND SOY INGREDIENTS. (source)
The problems include these:
How one mouthful of PediaSure® changed her practice
"Despite my gnawing hunger, I immediately threw the bottle away. There was no way I was putting that chemical tasting, sugar laden drink into my body. And to throw away a perfectly good can of ANYTHING goes fully against my nature; I normally don't waste a thing.
"From that day forward, anytime a family came to see me in the clinic and the child was on PediaSure® , I did everything in my integrative pediatric power to get them off of it. First we would move them onto smoothies made with real food. Next we would decrease the amount of processed foods they were eating. And ultimately, we would get them predominantly eating fresh whole foods with smoothies used as an adjunct to a healthy diet. Once these kids were off processed foods, the clarity, energy, and vibrancy astounded everyone who knew them." (source)
"It was no wonder I never could get well when my Crohn's relapsed. Ensure is so full of sugar, processed corn products (80% of corn is GMO) and synthetic vitamins. All it did was continue to cause inflammation. Never, ever again!" ~A commenter on FB
Synthetic PediaSure®: terrible for the health of an underweight child
PediaSure® definitely contains many vitamins and nutrients, but many are created synthetically in a lab. Ensure is nearly just as bad.
We absorb nutrients much better when they come in natural forms like real fruits and vegetables.
Adding synthetic foods to our body creates more work for the liver, the main organ responsible for detoxifying the body.
A whole-foods diet instead of supplements and synthetic "foods"
Feeding a picky eater is a challenge.
It can sometimes be easier than you think to move your child over to wholesome, real foods as long as we do it slowly.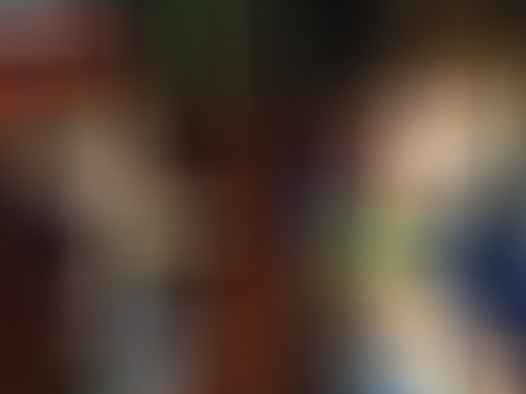 The most difficult part of creating a nutrient-dense "smoothie" that has a similar nutrient make-up as PediaSure® is finding a taste and texture that kids will drink. You see, the typical American child's taste buds are constantly bathed in processed sugars.
This affects their taste preferences. However, once we begin giving their body more of the vitamins, minerals, and phytonutrients they need in order for their cells to work properly, their taste buds begin to shift and their palates expand.
That's where my methodology comes in. I advise parents to gradually decrease their children's liquid calories so they will be hungry and eat more real food. Spinach, sprouts, fruits, nuts, and seeds pack a great deal of "real food" nutrients, vitamins, minerals, and phytonutrients compared to cow's milk or PediaSure®. And they taste a lot better, too!
I cover the process of transitioning to a whole foods diet in my book.
You can also take an online course that will support you in this process, Seven Steps to Healthy Kids and Happy Parents.
I come pretty close to replicating the nutrient content of PediaSure® when I developed what I call Dr. Kilbane's Liquid Vitality™.
Please note: this information is intended for kids who are generally healthy but eat a lot of processed, pro-inflammatory foods as well as PediaSure®.
Dr. Kilbane's Liquid Vitality™
Makes 3 servings. In a blender, mix:
2 cups fresh spinach (very mild tasting greens)
2 cups liquid – rice milk, almond milk, hemp milk, coconut milk (I love VitaCoco Coconut milk because of the ingredients and the creamy taste!)
2 tablespoons chia seeds (Omega-3s, fiber) (soaked) – start with 1 tablespoon and if the kids do well with the texture, gradually increase this to 2 tablespoons (blend well)
1 cup mango, fresh or frozen (probiotic, digestive enzymes, sweet)
1 cup fresh pineapple (probiotic, digestive enzymes)
2 bananas, fresh or frozen
1-2 tablespoon coconut oil (over 40 health benefits)
1 oz. sprouts (alfalfa, broccoli, pea, etc. – these can be sprouted at home from seeds) (or) 1 oz. of microgreens – don't add the sprouts or greens the first time you make this. Wait until the kids are used to the other ingredients and then start to add these superfoods.
* If possible, use all organic ingredients.
** Mix the greens and the liquid first until smooth and then blend in the rest of the ingredients.
*** The nutrients of the food in a smoothie degrade quickly once it is blended. So it is very important to drink the smoothie within a few minutes after it is made.
Just like the Ensure they promote to the elderly. Keeping them sick on sugar and soy!
Meet Sheila Kilbane, MD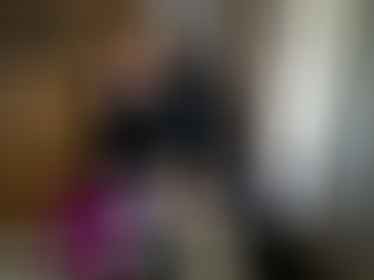 Sheila Kilbane, MD is a board certified intergrative pediatrician who trained with Andrew Weil, MD at the University of Arizona in integrative medicine. She works with families to find the root cause of illness and uses natural and nutritional therapies to treat issues. She is the author of Healthy Kids, Happy Moms – A Step-by-Step Guide to Improving Many Common Childhood Illnesses. Dr. Kilbane also offers monthly online education classes. Find her online at www.SheilaKilbane.com
You can read why Sheila left a traditional medical practice here. It's summed up in these words:
"The more frequently kids returned to my office unhealed after a prescription or procedure, the more frustrated everyone became, including me. Not only did I lack an understanding of basic nutrition, which is not part of the medical school curriculum, but with just 10-15 minutes allotted to each office visit, I realized that I had become a cog in the wheel of big-business disease management."
She hopped off the treadmill and created a membership-based practice. This is how she provides structured support for families to make the often monumental shift needed to move toward true and lasting health.
***For the Full Spike Protein Protocol (including NAC) to protect from transmission from the "V" and to help those who took the "V", go here.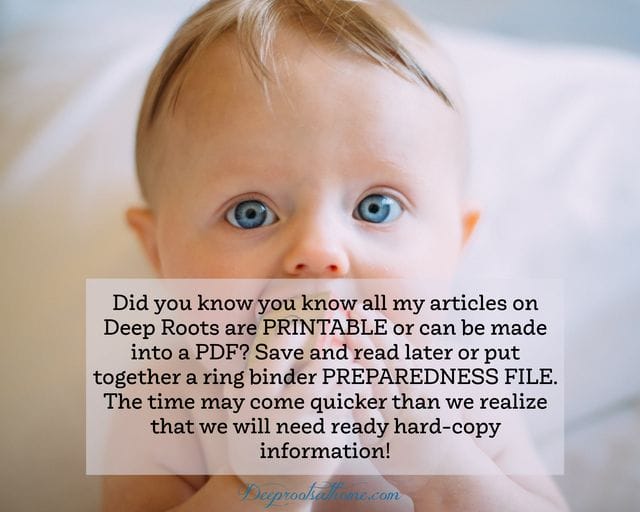 I'm still on FB but shadow-banned hard… If you want to stay connected, here is one way…
And please join me for my FREE newsletter. Click here.
©2023 Deep Roots at Home • All Rights Reserved