Today I present a quick reference on the time-tested, safe antibacterial and antiviral herbs.
Early in my herbal adventures, I had a hunch and wanted to see if it was true.
My thinking was that foods and medicines altered by man were riddled with problems and side-effects – and that things given to man by God were so much better when used properly.
Get your printable elderberry syrup recipes!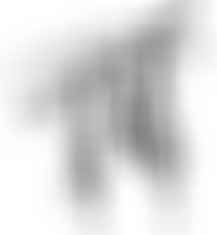 During my 20 year profession as an RN, I saw the downsides of pharmaceuticals played out repeatedly, but it wasn't until I had my own family that I really discovered the gentle and safe medicinal value of herbs when applied with knowledge and care.
I would like to share some of what I learned and so pass this knowledge on so it doesn't become another lost art.
The first experience with the power of herbs came when I had a prolonged kidney/bladder infection, and I was reacting to the antibiotics. Antiviral herbs Usnea/Uva ursi, D-Mannose along with Cranactin and lots of lemon water came to the rescue. I've never gone back to the antibiotics. There was no need to!
With my own family, I stuck to and made incredible use of the safe herbs (with research and prayer) that have been used for centuries, and you can, too! Maybe this list can set you on the path of discovery in treating viral and bacterial infections.
Before using antibacterial or antiviral herbs, please understand I am not a doctor or an herbalist, but a mother practiced in the arts of natural health over the years. I suggest doing your own research, consulting a reputable herbal medicine guide, or an herbalist for exact dosing instructions. Every body is unique and so are your specific needs. Allow that there will likely be times when it is not wise to treat an illness that is beyond your capability.
Antibacterial Herbs, alphabetically:
Cinnamon Bark (Cinnamomum sp.) has a preservative effect in food, retards bacterial growth, and has powerful antifungal properties to treat Candida albicans. It improves circulation, warms the body, and relieves discomfort in the abdomen. Whole cinnamon, taken in tea or tincture form, is an effective treatment for yeast infections that are resistant to treatment. It is useful as a treatment for thrush, an oral yeast infection. Use cinnamon as a tea, an essential oil, or add liberally to food. Always dilute cinnamon essential oil with a carrier oil to prevent stinging.
Clove (Syzygium aromaticum) is a natural topical painkiller. Clove-infused oil or clove essential oil can also be used to temporarily treat a toothache or cold sore, relieve sore muscles and arthritis, treat upper respiratory infections, improve digestion, and kill bad bacteria in the gut. Always dilute clove essential oil in a carrier oil or olive oil to apply topically and use only a little as it is strong. Use EO in a personal steam inhaler or disperse via a room diffuser when mixed with other EOs.
Echinacea (Echinacea augustifolia) has a historic reputation of boosting the immune system in treating colds and flu and fighting infections. It is known for its action to speed wound healing when taken at the beginning of an infection. Good anti-inflammatory properties. Use as a tea or tincture. Contraindicated in auto-immune diseases.
Garlic (Allium sativum) is a proven anti-fungal and antibacterial herb and more effective against several types of bacteria than penicillin. It does not cause bacteria to become resistant and destroys the offending invaders without killing the body's normal good bacteria. Garlic can be used in a capsule, as a garlic tincture, garlic infused oil, or simply eat it raw (which is what we do when not going anywhere). Heating over 120 degrees will decrease its potency.
Peppermint (Mentha Piperita) The oil from this plant has a soothing effect on coughs and helps clear congestion to make breathing easier. It can also help build a stronger immune system and has both anti-microbial and antioxidant qualities. Effective for gas, bloating and nausea, morning sickness and stomach cramps. Additionally, it can help ease the symptoms of Irritable Bowel Syndrome. Peppermint is a muscle relaxer and reduces monthly cramps. Excellent for all sorts of minor pain relief due to its menthol content. It heightens alertness if drowsy. It's my favorite breath freshener. Use the dried herb as a tea, the essential oil in a room diffuser or personal steam inhaler, or chew the leaves.
Tea tree (Melaleuca alternifolia) is an Australia native whose essential oil acts as a potent antimicrobial agent. Helpful for fungal nail infections, acne, and athletes foot. Studies show that it's active against the yeast Candida albicans, and bacteria such as staph (Staphylococcus aureus). In lab studies, tea tree oil kills methicillin-resistant Staphylococcus aureus (MRSA). Some, but not all, studies in humans show that topical applications can eliminate colonization of the bacteria in skin and nose. Use as an essential oil topically with a carrier oil, in hand soap, or in a room diffuser. Not to be taken internally.
Thyme (Thymus) is a strong antibacterial agent as well as a strong antiseptic and antioxidant. The oil can be used within mouthwashes in order treat mouth inflammations as well as infections of the throat. Thyme contains bronchial antispasmodic and expectorant properties useful in bronchitis, upper respiratory tract inflammation, and whooping cough. All members of the family of mint, such as thyme, contain terpenoids that are well-known for battling cancer. Use dried herb as a tea, as a powerful household cleaner, or use as an essential oil. EO not for use with young children.
Usnea (Usnea barbata) for 25 years, when combined with Uva Ursi (below), this is my favorite go-to for bladder and kidney infections. This common lichen is antibacterial and antifungal. A powerful antibiotic, usnea is used to treat urinary tract infections, strep and staph infections, respiratory and sinus infections as well as fungal infections like vaginal yeast and Candida albicans. Usnea is best used as a tincture. No known precautions, but consult an herbalist before using in pregnancy.
Uva Ursi (Arctostaphylos uva-ursi) is often used as a tincture or capsule for treating urinary tract infections as it contains compounds effective at killing pathogens specific to the urinary tract. Because of its strength, it should not be used continually for longer than 2 weeks. Not to be used by children, pregnant, or nursing women or those with kidney disease.
Yarrow (Achillea millefolium) The fresh leaves can be used to staunch bleeding wounds and to relieve tooth aches and canker sores when chewed. It is antibacterial and anti-inflammatory, useful for increasing bile flow (releasing toxins), eczema, fighting fevers, lessening menstrual bleeding and cramps, and increasing circulation. As a tea, yarrow is used to fight urinary tract infections. It can cause uterine contractions, so avoid during pregnancy.
Antiviral Herbs, alphabetically:
Astragalus root (Astragalus membranaceus) is an excellent antiviral herb that works to boost the immune system much like dandelion or burdock. Taken internally, either brewed as a tea, in a tincture, in a capsule, or by adding it to stew, astragalus root is known to increase your body's defense against viruses. Astragalus root is best used as prevention, so take it during flu season or before going places with large crowds of people. Avoid if you already have a fever.
Calendula (Calendula officinalis) is a wound-healing, anti-inflammatory, and skin-soothing botanical. It is most often used topically for cuts, abrasions, skin infections, insect bites, and to treat pink eye. Calendula is antifungal and so can help to cure thrush (Candida albicans). As salve, it is great for chapped lips, facial cream, and diaper rash. You can use calendula as an infusion (tea), tincture, lotion, or salve. There are no known precautions.
Cat's Claw (Uncaria tomentosa) In addition to being antiviral, cat's claw is antifungal, anti-parasitic, and antiviral herb, cat's claw is also known for boosting the immune system, increasing your body's protection against illness. Cat's claw can be taken as a tea, tincture, or capsule. Do not take during pregnancy or while nursing baby.
Cinnamon (Cinnamomum sp.) – see above.
Cranberry (Vaccinium macrocarpon) is a potent defense against urinary tract infections due to its ability to make the bladder lining too "slippery" to adhere to. Full of antioxidants, cranberry also has antiviral properties and prevents plaque formation on teeth. Use capsules (Cranactin) or as concentrated juice (best with no sugar added).
Elderberry (Sambucus nigra) has antiviral activity against cold and flu viruses and enhances immune function. Elderberry stimulates circulation and effectively cleanses the body. Elderberry tincture and elderberry syrup (easy to make with dried berries) are the common delivery methods. Leaves, roots, seeds, and berries of the raw plant contain cyanide-producing compounds and should not be consumed without proper preparation.
Ginger (Zingiber officinale) is another one of the antiviral herbs known for its useful properties. It is well known as a remedy for travel sickness, nausea and indigestion, colic, irritable bowel, chills, cold, flu, poor circulation, menstrual cramps, and gas. Ginger is a powerful anti-inflammatory herb helpful for joint problems and arthritis. It has also been used to lower cholesterol and blood-pressure and aid in preventing internal blood clots. Ginger can be taken as a tea (Ginger Aid), in capsule form, as an essential oil, or added liberally to foods.
Lemon Balm (Melissa officinalis) In Germany, the antiviral effects of lemon balm are well-documented, and creams made from the herb are prescribed for herpes outbreaks and cold sores. Lemon balm is very easy to grow in your garden – a little too easy, in fact, as it tends to take over if not contained. Lemon balm makes a very good tea, and can be drunk to combat all sorts of viral infections, such as colds and flu. The tea or a cream can be applied to cold sores or other viral lesions, such as shingles or chickenpox. May be unsafe to consume during pregnancy.
Mullein (Verbascum thapsus) is one of my favorite antiviral herbs. It is wonderful for breaking up chest and sinus congestion. Best taken as a hot tea with peppermint. Also, you can make your own mullein-infused oil. It's a great remedy for ear infection especially when combined with garlic. Use the mullein flowers to create an infused oil.
Olive Leaf (Olea europaea) As other antiviral herbs, olive leaf is used to treat the flu, common cold and herpes. Olive leaf can be taken as a tincture, capsule, or tea mixed with mint. Avoid during pregnancy.
Oregano (Origanum vulgare) Way beyond adding great flavor to food, oregano fights viruses and bacteria as one of the best and strongest antiviral herbs available and may help in the fight against antibiotic resistance. I believe it is effective for treatment of psoriasis along (with milk thistle) because of what it did to rid my father of his horrible 20-year case. It should be avoided in infants and children, and pregnant or nursing women. I add Super Strength P73 oil to gelatin capsules. Not for prolonged use past 8-10 days.
These are just a few of the many antibacterial and antiviral herbs. I do encourage you to take control of your health through self-study and teach your children, if you haven't already.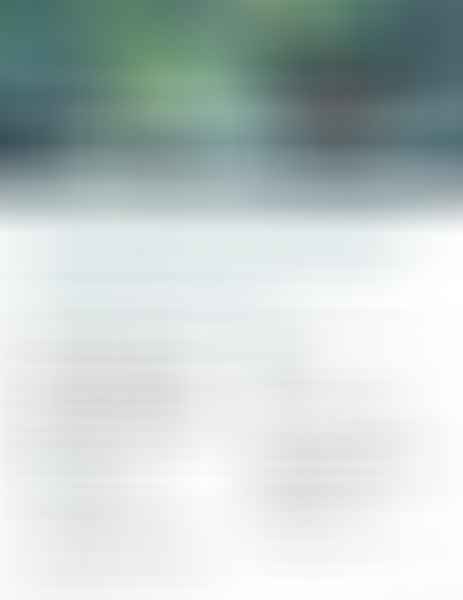 Beat coughs and colds with this free guide!
Doctor Yourself: Make Your Own Medicinal Herbal Tincture using some of these safe herbs above.
This is a very helpful, fun, and easily readable book on this topic: Rosemary Gladstar's Herbal Recipes for Vibrant Health: 175 Teas, Tonics, Oils, Salves, Tinctures, and Other Natural Remedies for the Entire Family.

Do you have a favorite of the antibacterial or antiviral herbs?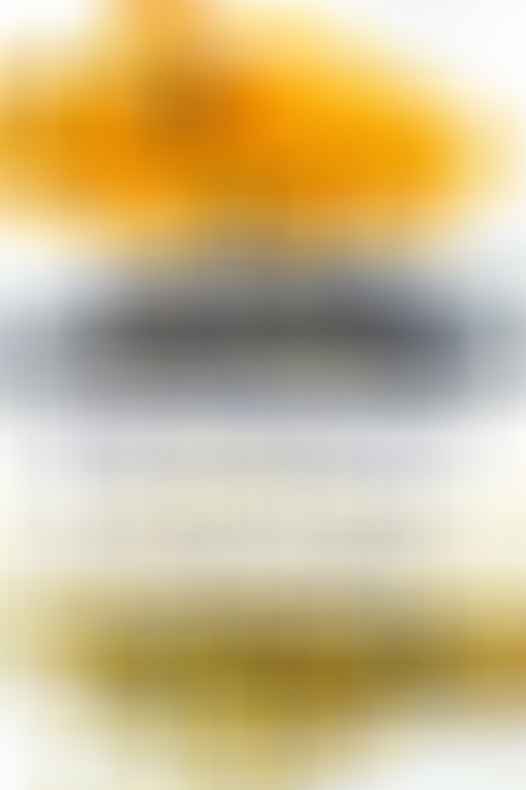 ©2023 Deep Roots at Home • All Rights Reserved