"Back to Eden" invites you to take a walk with Paul Gautschi as he teaches you sustainable garden growing methods that are capable of being implemented in diverse climates around the world.
Our family has used many of these principles for years with good success, so I was pleased to find this inspiring Back To Eden film confirming our thinking.
Many of you have emailed, commented, or messaged questions about how to get started gardening with no experience or little natural resources. Unfortunately, there is much misinformation 'out there' on good sustainable garden practices, but this approach is closest to God's design.
Go From Unsustainable
To Sustainable

After years of back-breaking toil in ground ravaged by the effects of man-made growing systems, Paul Gautschi has discovered a taste of what God intended for mankind in the garden of Eden, the perfect sustainable garden.
Some of the vital issues facing agriculture today include soil preparation, fertilization, irrigation, weed control, pest control, crop rotation, and PH issues.
None of these problematic issues exist in the unaltered state of nature.
Sustainable Gardening:
How to get free wood chips:
Find a source of mulch to act as a "covering" on your garden. There is an app you can gett to connect you to arborists that will give you wood chips in exchange for a place to offload them. We have done this for many years here on our land.
Steps for creating a sustainable 'back to Eden' garden
STEP 1
Decide where to put your bed. You can do it where you have an existing bed, or you can do it where there is grass, dirt, rocks, or whatever. You don't have to till up the soil for this method. We have raised beds and do this method right in the raised beds!
STEP 2
(optional to suppress weeds) Cover the ground with newspaper. Make sure there are no gaps as weeds/grass will make their way up through any gaps. Cover with at least 3 sheets over the whole space.
We did this the first time but have since found that if we cover the ground with at least 6 inches of wood chips in step 4 then we don't have anything coming up through. Contact your local newspaper and see if they have any that they plan to dispose of. Most are printed in soy ink today.
STEP 3
Cover the spot with 3-4 inches of compost Make sure whatever you get contains nothing you would object to your food growing in… We have used mulch that has been decomposing for 2 years and supplemented with our neighbors horse manure for the very richest compost.
STEP 4
Cover the compost with 4-6 inches (6 inches is best) of wood chips. Be very careful about what you get for this step!
You don't want lumber chips from treated lumber, and you don't want wood chips that have been composted and are very small. You need the results of entire trees with their branches, bark, and leaves included being put through a chipper. We found ours through the city's tree trimmer crew working along the side of the county roads. When we asked him if he had mulch he could give us, he was overjoyed to dump on our spot….FREE! We let it 'cook' and break down (which causes a lot of heat) for about a year before using so we don't burn our young garden plants.
STEP 5
Start planting! If you are using compost or screened wood chips, you can plant directly into the composted material.
If you are using raw wood chips, then pull them back and plant them directly in the soil or compost (material below the wood chips). Allow the seeds to sprout and develop strength before pulling the wood chips back gently around the base of the plant.
If you want to prep the beds early and let them rest for a full season, then the soil will be amazingly rich when you go to plant!
Be Prepared, Be Sustainable
There is a huge need for people to catch a vision for growing a sustainable garden.
Our country and world is ripe for economic and political upheaval unlike anything we have ever seen. I am not a prophet, but it is biblical to be prepared (Gen. 6: 21, Gen. 41: 1-38).
Families must prepare. To be able to provide your own sustainable food supply is one of those ways to rely less on 'the system' and more on the God-given gifts you have been given to care for your family, so please share this with those you love and care about.
Raised Bed Gardens: How To Build the Perfect 4′ x 8′ Box
"Now the LORD God had planted a garden in the east, in Eden; and there he put the man he had formed." ~Genesis 2:8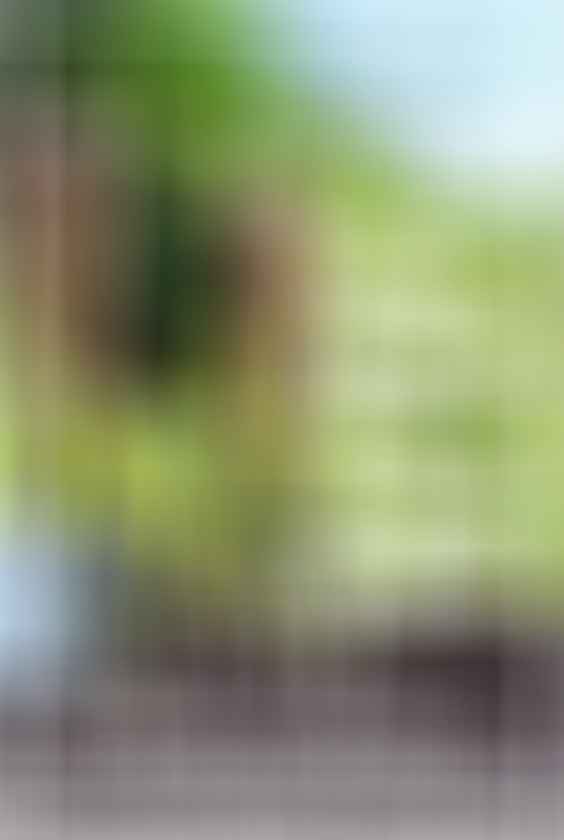 ©2023 Deep Roots at Home • All Rights Reserved