Here is a general homeopathic guide that Dr. William Wolfe has shared on his website for self-prescribing in common dental conditions. I hope this will be useful for you.
You can print this very helpful list and add it to your preparedness binder. And refer to the dosage recommendations Dr. Wolfe has given us to guide self-prescribers below.
DENTAL ABSCESS
FEARS/ APPREHENSION RELATED TO DENTAL PROCEDURES
BRUXISM: A state of grinding or clenching of teeth, in children or stressed adults.
Belladonna: When the grinding problem causes painful teeth.
Tuberculinum: Used for children who grind their teeth. Consult a homeopath.
DENTAL GINGIVITIS, PERIODONTITIS AND ALVEOLITIS
DENTAL BLEEDING/ HEMORRHAGE
Arnica montana: Bleeding accompanied by bruised soreness of the teeth.
Ferrum phos: When there is bright red bleeding of the teeth.
Phosphorus: Use for persistent or chronic bleeding.
POST-OPERATIVE DISCOMFORT
Apis Mellifica: Post-injection soreness after dental work.
Chamomilla: This can be used an hour prior to a dental appointment for patients with a low pain threshold. It also speeds the numbness wearing off after the appointment.
Gelsemium: Eliminate the nervous reactions to local anesthetics; calming the child/ adult before the procedure.
Hypericum 200c: Where there is an injured nerve.
Ledum: For puncture wounds and soreness resulting from a dental injection.
Magnesia phos: Stiffness and soreness of the jaws following prolonged dental work when the muscles are cramped and feel better with warmth.
Staphysagria: Used for incision-type wounds after soft tissue surgery.
Symphytum: Used for trauma of bone and periosteum, after dental operations.
SALIVATION (Abnormal)
TEMPOROMANDIBULAR JOINT (TMJ)
TOOTHACHE
TOOTH ERUPTION
MUCOSAL ULCERATIONS
Natrum mur: Cold sores and fever blisters are addressed by this remedy. Lips and corners of mouth dry and cracked lips.
Nitric acid: Ulcers with irregular edges and a raw appearance with a tendency to bleed easily.
WISDOM TOOTH TROUBLES
Dosage Guidelines For Dental Remedies 200c and Under
HOW TO CHOOSE POTENCY:
When the treatment is prescribed on the basis of local signs and symptoms, prescribe low potencies, under 12X.
When the treatment is prescribed on the basis of a mixture of local, general, mental and emotional signs and symptoms, prescribe higher potencies, 30X – 200X.
TIMES REMEDIES SHOULD BE TAKEN:
Low potency remedies (under 12X)
first aid every 5-30 minutes
acute conditions every 30 minutes to hourly, decreasing to 3-4 times a day
Medium potency remedies (12X – 30c)
High potency remedies (30c – 200c)
**ALWAYS REDUCE FREQUENCY WITH IMPROVEMENT**
The lower the potency, the shorter its duration of action (acute conditions).
The higher the potency, the longer its duration of action (chronic conditions).
WORK WITH A HOMEOPATH:
For any long-lasting or recurrent issues, I recommend working with a professional homeopath. Here is the NASH directory. Healthgrades has a directory. Or find a homeopath here.
Places To Order Remedies: Helios in the UK, Washington Homeopathic Products (WHP), or BoironUSA.com. There are also Pure Formulas and iHerb and Amazon. WHP will give you the most for your money. Helios is a the largest homeopathic pharmacy in the world.
***For the Full Spike Protein Protocol (including NAC) to protect from transmission from the "V" and to help those who took the "V", go here.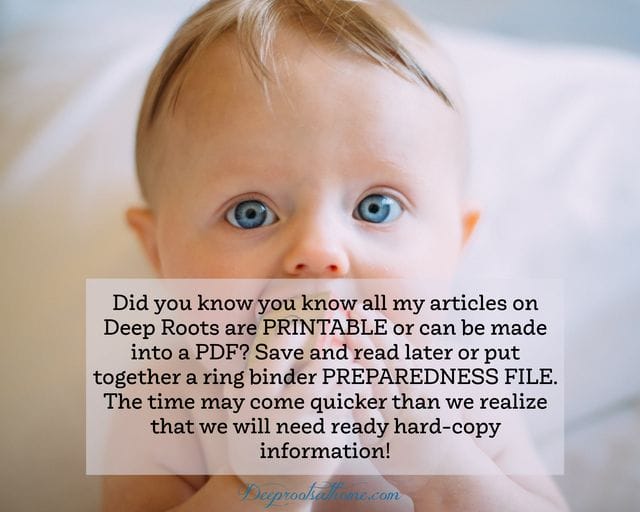 Deep Roots At Home now has a PODCAST! We are covering everything from vaccines, parenting topics, alternative medicine. Head over today and like, share and download a few episodes! https://buff.ly/3KmTZZd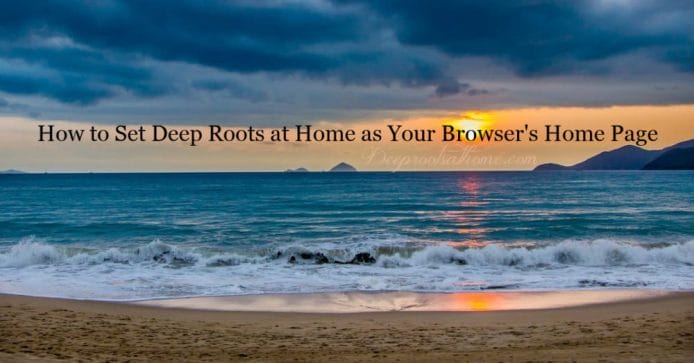 Medical Disclaimer:
I am no longer a practicing medical professional, and I am not doctor. I am a mother. I do seek scientific confirmation of the safety and effectiveness of the herbs and remedies I use. Using remedies is a personal decision. Nothing I say on this blog is intended to treat or prevent disease. Consult your own doctor.
©2023 Deep Roots at Home • All Rights Reserved