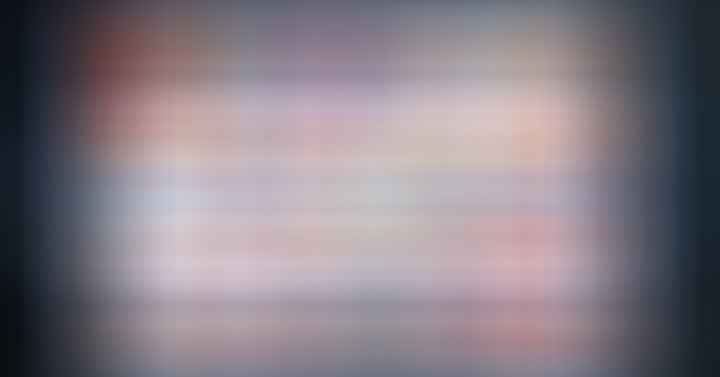 "The impact of millions of Americans, especially children and young adults, consuming A KNOWN ANIMAL CONTRACEPTIVE DAILY is terribly concerning. With infertility problems on the rise, the reproductive health of this generation is front and center for us, in light of these results." ~Zen Honeycutt, Moms Across America's executive director.

Fast food is consumed by eight-five million Americans each day, and many fast food chains are the primary suppliers of many school lunches.
Thirty million school meals are served to our children each day, and for millions of underprivileged children, these toxic meals are their only access to nutrition. Previous testing has shown that America's school lunches are, indeed, toxic.
Zen Honeycutt of Moms Across America, along with Children's Health Defense TV, presents her team's 'shocking' findings in testing school lunches, most supplied by America's TOP 20 fast food brands — TIED TO VIOLENT BEHAVIOR and more. Just what we don't need more of in this country!
Every parent should watch this, whether you homeschool or send your children to school.
45 minutes. But if your time is short, start at 4:30. This is a critical video.
Some of the Important Timestamps:
12:30: high levels of hormones affecting kids moods, behavior, increasing tendency to suicides -even non-pregnant girls having breast milk come out of their breasts
17:30: antibiotic ionophores (cause of hind leg paralysis in animals taking it) and may be linked to persistent neuropathy in humans
20:00: glyphosate contributes to serious hormonal changes and aberrant neurological effects
23:00: why we are seeing the violent behavior
Thirty million genetically-modified school lunches are served daily in America to our children.
Moms Across America and its supporters commissioned, with support from Children's Health Defense, extensive testing on some of the country's most popular fast food brands.
Fast food brands were tested for veterinary drugs and hormones, glyphosate and pesticides, heavy metals, phthalates, PFAS ("forever chemicals"), minerals, vitamins, and calories.
Testing found veterinary drugs, contraceptives, and hormones in the top ten brands:
McDonald's
Starbucks
Chick-fil-A
TacoBell
Wendy's
Dunkin' Donuts
Burger King
Subway
Domino's
Chipotle
Due to large industrialized confined-animal-feeding-operation (CAFO) conditions, which include extremely close quarters, unsanitary spaces, and high incidence of disease, most of America's non-organic meat comes from livestock that is heavily treated with antibiotics, growth hormones, and an anti-parasitic which is also a known aviary/bird contraceptive.
Healthcare costs from consistently consuming food with toxins that harm human health are incalculable. The United States spends more on health care than any other country. Annual health expenditures stood at over 4.2 trillion U.S. dollars in 2021, and personal health care expenditure equaled $10,784 per resident.
We are paying a high price to eat toxic food no matter how cheap that 'fast food' meal is.
Summary of Test Results In School Lunches

Three veterinary drugs and hormones were found in ten fast food samples tested.
Found in the Chick fil-A sandwich samples was a contraceptive and antiparasitic called Nicarbazin, which has been prohibited. It is a coccidiostat used on meat chickens. A concerning contraceptive (for geese and feral pigeons) Nicarbazin cannot be used in egg-laying chicken feed because it prevents the production of eggs.
Six out of ten, (or 60%), of the fast food samples contained antibiotic Monesin, which is not approved by the FDA for human use and has been shown to cause severe harm when consumed by humans.
Four out of ten, (or 40%), of the samples contained antibiotic Narasin, which has been shown, in animal studies, to cause anorexia, diarrhea, dyspnea, depression, ataxia, recumbency, and death and pathologically by degeneration, necrosis, and repair of heart and skeletal muscles.
Monensin and Narasin are antibiotic Ionophores; toxic to horses and dogs at extremely low levels, leaving their hind legs dysfunctional.
Ionophores cause weight gain in beef and dairy cattle and are therefore widely used but also "cause acute cardiac rhabdomyocyte degeneration and necrosis."
For many years, ionophores have also been used to control coccidiosis in poultry. However, misuse of ionophores can cause toxicity with significant clinical symptoms. Studies show that ionophore toxicity mainly affects myocardial and skeletal muscle cells.
Only Chipotle and Subway had no detectable levels of veterinary drugs and hormones.
Frighteningly, Monensin and Narasin are antibiotic ionophores:
While some ionophores, such as quercetin and hydroxychloroquine, both zinc ionophores, can be beneficial, antibiotic ionophores are very harmful.
"We question if the side-effects of these ionophores in dogs and horses, leaving their hind legs dysfunctional, might be related to millions of Americans presenting with restless leg syndrome and neuropathy, conditions unknown to most humans just a generation or two ago." (source)
In another Moms Across America (MAA) project, an independent lab measured pesticides and heavy metals found in 43 school lunches gathered from public schools among 15 states.
Pesticides In School Lunches
MAA had 43 school lunch samples tested for 220 of the most egregious pesticides, such as:
2,4-D, Atrazine, Carbaryl, Chlorpyrifos, Dicamba, Fipronil, Imidacloprid, Metoclor, Piperonal Butoxise, Pyrimenthanil, Simazine, Tetraconazole, Thiabendazole, and more. (source)

29 different types of pesticides were present in 74% of the school lunches
Thiabendazole, an immune suppressant, was found in 27.9% of the samples
Piperonal Butoxide, a developmental toxin that causes birth defects and neurodevelopment disruptions was in 41% of the samples.
Pyrimethanil, which causes thyroid tumors in animals, was detected at 595.04 ppb on an apple.
Heavy Metals (Arsenic, Cadmium, Lead, and Mercury) In School Meals (source):
100% of the school lunch samples contained heavy metals at levels up to 6,293 X higher than the EPA's maximum levels allowed in drinking water.

The highest levels of heavy metals were Cadmium (Cd) and Lead ( Pb), found at up to 46.8 µg/kg of cadmium and 94.4 µg/kg of lead.
Heavy metals are a known danger to the brain development of children. You can bind/chelate out heavy metals and toxic pesticides with 6 months or more of daily oral at-home detoxing.
Why pesticides, hormones and heavy metals are a greater problem for children:
Children are especially vulnerable to toxins. Studies show that children absorb more heavy metals than adults resulting in potentially permanent brain damage, developmental delays, and reproductive issues. California schools reported special education expenditures of roughly $8.5 billion in the 2005-2006 academic year. In 2015-16 that had grown to $13.2 billion. That's a 55% increase in just 10 years.
The most critical time to consume toxin-free, nutrient-dense food is in the womb, as an infant, and in elementary and high school.
About the Testing
Full lab report for Fast Food Testing of Veterinary drugs and hormones. Downloadable PDF of report here.
Read full report at Moms Across America here. Zen Honeycutt and Moms Across America initiated the first glyphosate testing in America and successfully petitioned Costco to remove Roundup from their shelves.
"We are a nation full of unexplained illness. My job as a medical researcher Mom (with grandchildren) will always be to look out for you and your family." ~Jacqueline
***For the Full Spike Protein Protocol (including NAC) to protect from transmission from the "V" and to help those who took the "V", go here.
Deep Roots At Home now has a PODCAST! We are covering everything from vaccines, parenting topics, alternative medicine. Head over today and like, share and download a few episodes! https://buff.ly/3KmTZZd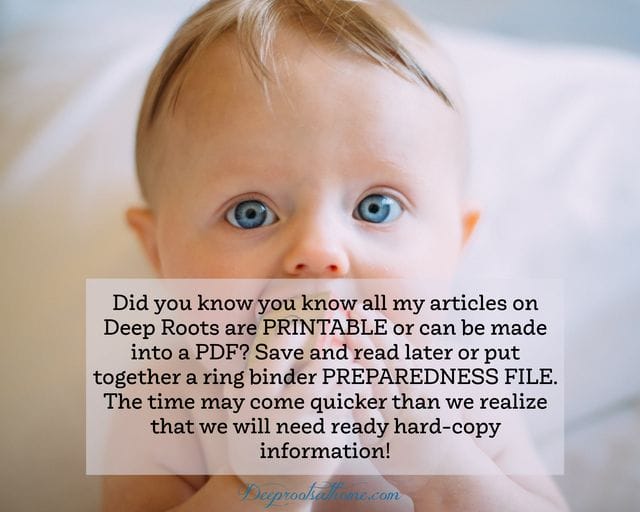 I am once again being shadow-banned over on FB. If you want to stay connected, here is one way…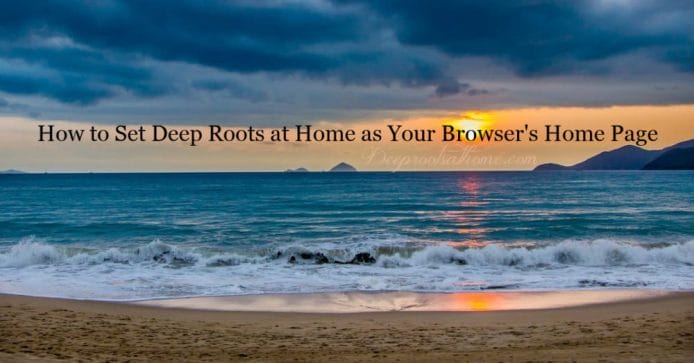 Censorship is real. My Pinterest account was just suspended; surprisingly, part of my main board is still available through this link, and it scrolls down a long way so all is not lost!
You can also find me on Instagram, MeWe, and Telegram.
And please join me for my FREE newsletter. Click here.
Medical Disclaimer:
I am no longer a practicing medical professional, and I am not doctor. I am a mother. I do seek scientific confirmation of the safety and effectiveness of the herbs and remedies I use. Using remedies is a personal decision. Nothing I say on this blog is intended to treat or prevent disease. Consult your own doctor.
©2023 Deep Roots at Home • All Rights Reserved