The scone is probably the easiest and quickest of breads. This delectable scone recipe was one of the first gluten-free recipes we tried. They are made with naturally gluten-free almond flour. There are not multiple flours to purchase and measure – just almond flour, so they whip up in a snap.
Almond Flour Gluten & Phytic-Acid Free
Almond flour makes great muffins, quiche, and pan cakes, but like whole almonds, it contains phytic acid. Fortunately, buying blanched almond flour, such as that from Honeyville*, means the almonds have been skinned (removing much of the phytic acid and seed toxins) and then blanched (soaked), removing even more. (This is a double blessing if you or a loved one has celiac disease and a damaged small intestine or compromised absorption of nutrients).
You would probably not know they weren't made of wheat if someone did not tell you, so you could make them for guests and not have to explain a thing.
Making this almond flour-based scone is easy. They are wonderful for breakfast or a high-protein snack. This wonderful scone recipe was shared with us by our dear friends years ago; the original recipe is found at Simply Vintagegirl.
Slightly crispy outside and tender and chewy inside, these are simply amazing scones, and a marvelous start to anyone's day.
Raisin Scone Recipe
GLUTEN-Free, GRAIN-Free, DAIRY-Free

Ingredients:
2½ cups blanched almond flour (we use Honeyville blanched) or same amount of regular all-purpose or whole wheat will work, too.
2 Tbsp. organic cornstarch (organic to avoid GMOs) or arrowroot powder
¾ tsp. baking soda
1/2 tsp. ground cinnamon
½ tsp. sea salt
2 large farm-fresh eggs
¼ cup honey
1 tsp. apple cider vinegar'
1 Tbsp. vanilla extract (easily make your own Madagascar bourbon vanilla extract)
¾ cup raisins (or dried currants, cherries, chocolate chips, or blueberries, walnuts, etc.)
Notes:
One helpful hint about measuring almond flour. One cup almond flour weighs four ounces so 2 1/2 cups would weigh 10 ounces on the scale. If measuring it out leaves you with a very sticky dough, add about 1/3 cup extra almond flour.
If the mixture is too dry, add 1-2 TBSP warmed coconut or other oil of choice You can also add a 3rd small egg.
Directions:
Mix dry ingredients and wet ingredients in separate bowls.
Combine wet and dry ingredients and mix well.
Fold raisins into the batter.
Divide dough into eight equal portions on a parchment-lined baking sheet.
With wet hands, shape dough into rough triangles about ¾? thick, leaving space between each for baking.
Place in 350°F oven for 15-18 minutes, removing when edges and tops start to brown.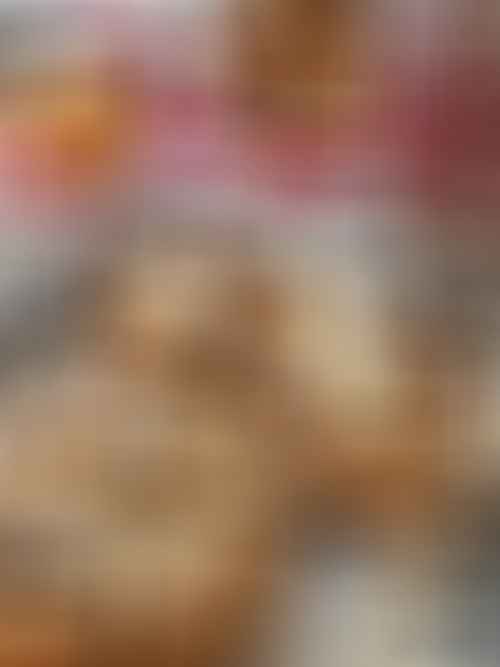 This scone is best served while still hot from the oven. Traditionally topped with lemon curd and clotted cream, we use real organic butter and possibly a generous dollop of homemade refrigerator jam.
History of the Scone
A form of scone has been around since the 1500s, but scones became popular and an essential part of the fashionable ritual of taking tea in England when Anna, the Duchess of Bedford (1788 – 1861), one late afternoon, ordered the servants to bring tea and some sweet breads, which included scones. She was so delighted by this, that she ordered it every afternoon and what now has become an English tradition is the "Afternoon Tea Time" (precisely at 4:00 p.m.). They are still served daily with the traditional clotted cream topping in Britain.
We Love Scones:
Better-Than-Starbuck's Pumpkin Scones Recipe and Tutorial
Authentic Recipe For Currant Scones ~ A Taste Of England
*PS I am not affiliated with Honeyville. I buy 25# and freeze it in 1-gallon bags.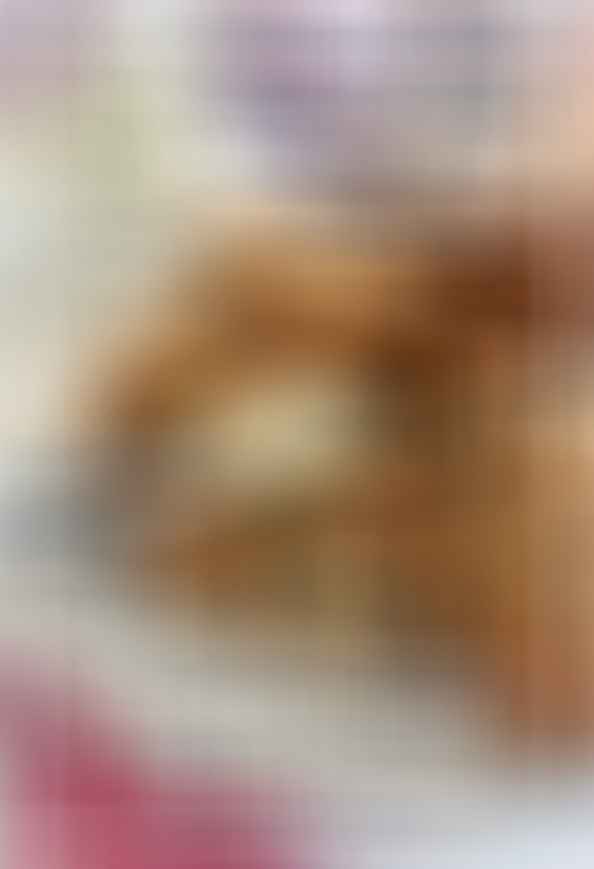 ©2023 Deep Roots at Home • All Rights Reserved