Tomatillos are not baby tomatoes! But tomatillos are a part of the tomato family, bearing small, spherical fruit. Tomatillos (Spanish is toma verde) are a staple in Mexican cuisine.
Today, I have a green salsa recipe that you will love so much, you may want to grow your own to make it summer after summer. Tomatillo salsa verde is so very simple, yet so fresh and good chilled, especially on a hot day!
You can easily grow them in your garden or buy them at about any supermarket, especially in the summertime.
Subscribe to Email Updates
Growing Tomatillos- In 50 Words Or Less
Very easily grown from seed
and quick to produce fruit, you can sow several seed right into your garden soil in late May or in June where it will get full sun. Keep well watered until the seedling is established. Choose your strongest seedling and thin to ONE plant ~ they get pretty big (3′ x 3′ or more).
One plant will give you all you can use and some to share.
It will usually begin bearing in 65 days. The younger (greener) the tomatillos are, the more zesty (but not hot!). From 1 – 1 1/2 inches is perfect.

As it develops on the plant, the tomatillo fruit is surrounded by a paper-like husk. As the fruit matures, it fills the husk and can split it open by harvest-time.
Tomatillos are a key ingredient in fresh and cooked Latin American green sauces. They impart a unique picante flavor not found anywhere else!
Fire Roasted Tomatillo Salsa Verde Recipe
It is roasted tomatillos that make this Salsa Verde recipe memorable! Enjoy the sweet-sour richness of this roasted version where tomatillos bring a tangy brightness. The undercurrents of the fresh hot green chili adds excitement, all of which adds up to a condiment most of us simply don't want to live without.
Roasting Directions
Heat the broiler to 425º
Place the tomatillos, onions, garlic and jalapeno halves skin side up on a baking sheet.
Broil and set your timer for about 4 minutes or until the skins have browned, blackened a bit and blistered.
Note: You can also roast them in a hot skillet on the stove top.
Tomatillo Salsa Verde Recipe
Ingredients
3/4 lb. (20-30) tomatillos, peeled, washed and halved (remove the stem area if it is large)
1 small onion, halved or quartered
1/3 cup of cilantro, stems removed, minced
1/2 lime, juiced
2 medium jalapenos (or other roasting peppers according to your heat preference), halved, stem and seeds removed
1/4 tsp sweetener (I use just a dash of monk fruit or stevia)
1/2 tsp Himalayan or Celtic sea salt
2-3-4 cloves of garlic
Final Steps:
Place everything in a blender and pulse until few chunks remain or to the texture you prefer.
Chill the resulting salsa and serve.

Tomatillos are good for more than salsa.
You can puree them into creamy sauces and curries, or add them into vinaigrettes for more acid.
They can also sub in for a tomato when sliced thinly, layered over some ricotta, drizzled with olive oil, and eaten on toast.
You can grill them with onions for steak side, incorporate them into bean chili or braise them with chicken for a saucy stew.]
Just dip your burritos or organic corn chips into this picante green salsa or top off chicken or roasted zucchini.
The savory, roasted flavors are indescribably delicious!
¡Buen apetito!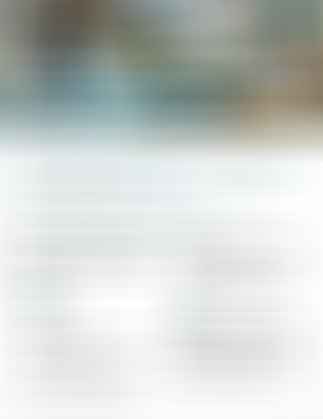 5 Easy + Healthy Lifestyle Drinks: Free guide
©2023 Deep Roots at Home • All Rights Reserved