This booklist of older (sadly-forgotten) children's books is a treasure. This doesn't mean they are not worthy of our time, but an evidence of how far we've actually slipped in the quality of our reading material.
I loved listening to my mom read books like these in different voices to us when we were little. She told me she learned it from her mother, my Nana. She could make us laugh just by putting the emPHASis on the wrong sylLABle. She used an itsy-bitsy, squeaky mouse voice and a hysterical, booming giant voice. She tried to do all the voices. Sometime it was horrid, but always it made us feel engaged and very loved.

Print this booklist before going to the library!
Learning "on the lap"
When your children are really little, snuggling on your lap or at your side to read is simply ideal. They grow up so fast that I wanted to make the most of those years, and by God's grace, we did!
Before the twins were born, our oldest had me all to himself. Once the twins came, I needed to make my time go further, so I co-nursed the twins (one on each side) and read aloud at the same time, though at first the babies slept through most of it. It was a weird and wonderful arrangement of pillows. It didn't always work out like when they were colicky or sick.
When they were 12 months (still nursing), I told them we couldn't read unless they helped me make it happen – and they usually did! I could have the 2 nursing at one time (their legs were way out on the couch as they grew), so I gave our 3 year-old something to manipulate on the floor at my feet. (These are some of those hands-on STEM toys).
Sally Clarkson gives an idea of how this looks as your children graduate from the lap to activities while you read:
"Reading aloud to children is as natural as mothering itself. It is meant to be a delightful, bonding time together and a fantastic way to disciple your children through stories. In our home they always had some sort of an activity to do during reading time. At the beginning of each school day, I would give my children a few moments to gather their assorted activities and get ready to read. We had two cabinets in our kitchen dedicated to read-aloud activities such as Play-Dough, water paints, finger knitting, puzzles, beads, jewelry kits, etc.. In our reading area were bins with Lego's and other toys. (When we started to read, the children would have their stack of Lego's ready, then have to wait until I got to a stopping point to gather more. They are super loud when they shuffle through the box.) As my children got older, we graduated to hot glue guns, knitting, sewing machines, soldering irons for metal work, and my daughter even went through a time of using a small blow torch to make glass jewelry." ~Sally Clarkson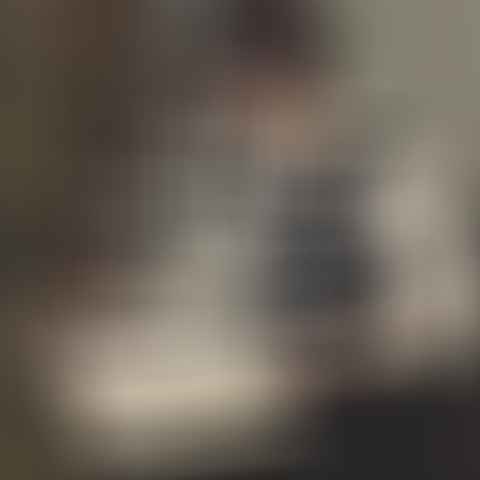 Most of the books in this extensive booklist you will have never heard of.
Booklist for toddlers
The Carrot Seed: 75th Anniversary by Crockett Johnson
Old Mother West Wind by Thornton Burgess
Island Boy by Barbara Cooney
Maple Hill Farm books: Our Animal Friends and The Year at Maple Hill Farm by the Provensens
Jamberry by Bruce Degen
Silly Sally by Audrey Wood
We're Going on a Bear Hunt by Michael Rosen
On Market Street by Arnold Lobel
Fritz and the Beautiful Horses and Gingerbread Baby (a board book) by Jan Brett
Stone Soup by Marcia Brown
Pelle's New Suit (and so many others by Elsa Beskow)
Jesse Bear, What Will You Wear? by Bruce Degen
Children of the Forest: Mini Edition by Elsa Beskow
Each Peach Pear Plum Janet and Allan Ahlberg (and others of theirs)
Time for Bed by Mem Fox
Miss Rumphius by Barbara Cooney
Going to Sleep on the Farm by Wendy Cheyette Lewison
Bear Snores On by Karma Wilson and Jane Chapman
Obadiah books by Brinton Turkle–a MUST for little boys!
The Old Woman and Her Pig by Rosanne Litzinger
Big Red Barn by Margaret Wise Brown
Make Way for Ducklings by Robert McCloskey
Catch Me and Kiss Me and Say It Again by Clyde and Wendy Watson (nursery rhymes; OOP)
Goodnight Moon by Margaret Wise Brown
Sandra Boynton's Board Books
The Mitten by Jan Brett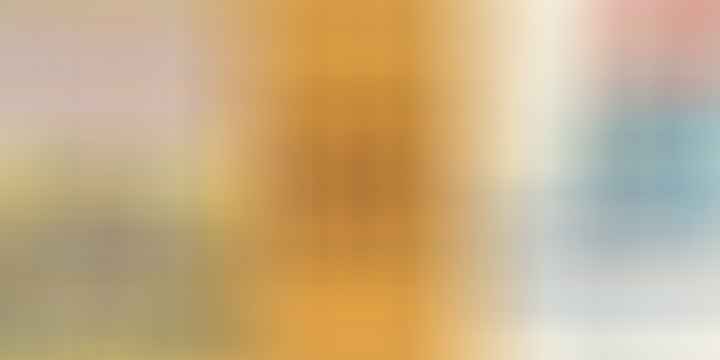 Booklist for Young Preschoolers
The Napping House by Audrey Wood
Angus Lost by Marjorie Flack
Caps for Sale by Esphyr Slobodkina
Blueberries for Sal by Robert McCloskey
If Jesus Came to My House by Joan Gail Thomas
Mike Mulligan and His Steam Shovel by Virginia Lee Burton
The Story of Ferdinand by Munro Leaf
books by Mem Fox, especially Koala Lou, Possum Magic
Booklist for Kindergarteners
Saint George and the Dragon by Margaret Hodges
Tikki Tikki Tembo by Arlene Mosel
The Bravest Man in the World by Patricia Polacco
Yoni Wondernose by Marguerite deAngeli
Thee, Hannah by Marguerite deAngeli
Basket Moon by Mary Lyn Ray
Roxaboxen by Alice McLerran
A is for Annabelle by Tasha Tudor
1 is One by Tasha Tudor
A Time of Wonder by Robert McCloskey
One Morning in Maine by Robert McCloskey
Brambly Hedge books by Jill Barklem
Stopping By Woods on a Snowy Evening by Robert Frost Illustrated by Susan Jeffers
Night of the Moonjellies by Mark Shasha
Cranberry Thanksgiving by Wende and Harry Devlin
Storm in the Night by Pat Cummings
Owl Moon by John Schoenherr
The Salamander Room by Anne Mazer
Jan Brett Christmas Treasury by Jan Brett (A collection of stories with all the art. We particularly love "The Trouble With Trolls" story.)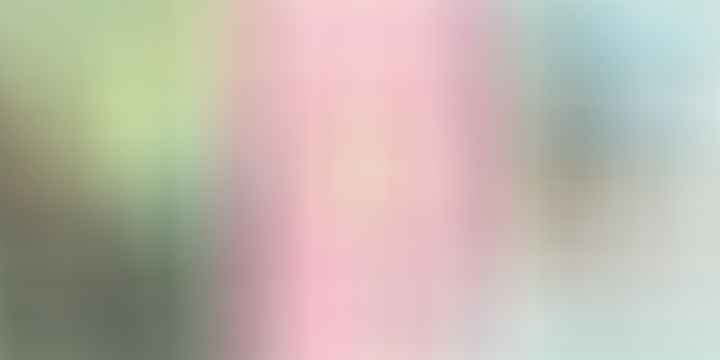 Booklist for Preschool and Up:
Art books and "I Spy" books by Lucy Micklethwait
I'm Listening, God, Psalm 19 for Children by Elspeth Campbell Murphy, and others of her Psalms for children (OOP)
Flossie and the Fox by Patricia McKissack
The King with Six Friends by Jay Williams (OOP)
Miss Suzy by Miriam Young
Books by Tomie dePaola (all)
Around the Year: Mini edition by Else Beskow
Year at Maple Hill Farm and others by Alice and Martin Provensen
When I Was Young in the Mountains by Cynthia Rylant
The Relatives Came by Cynthia Rylant
Babar books (the originals by Jean (and his son Laurent) De Brunhoff, not the TV spin-offs)
What Do You Do, Dear, and What Do You Say, Dear by Sesyle Joslin–comical books about manners.
Rose in My Garden by Arnold Lobel
The Man Who Loved Books by Jean Fritz (OOP)
The Little House by Virginia Lee Burton
The Little Engine That Could, by Watty Piper and the Haumans
The Story of Little Babaji
THE REAL MOTHER GOOSE
Storytelling and Other Poems, Childcraft (Volume 2) or Any older volume 2 of Childcraft that was published pre-1960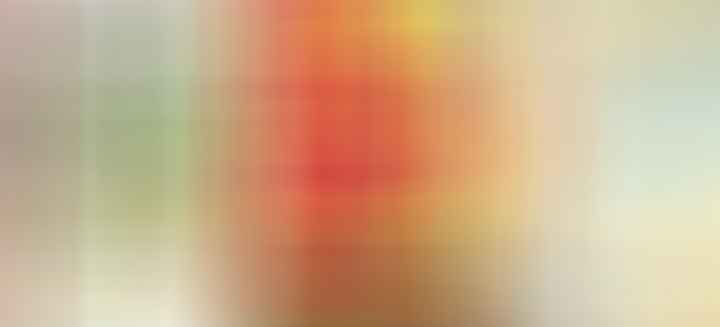 Longer novels for read alouds appropriate for younger children:
Homer Price by Robert McCloskey
Strawberry Girl by Lois Lenski
The Milly-Molly-Mandy Storybook by Joyce Lankester Brisley
My Father's Dragon by Ruth Stiles Gannet
The Enormous Egg by Oliver Butterworth
Babe, The Gallant Pig by Dick King-Smith
Paddington Bear books by Michael Bond
Ivy Cottage and sequels by E. J. Taylor (OOP)
The Princess and the Admiral by Charlotte Pomerantz
The Story of Holly and Ivy and others by Rumer Godden
The Hundred Dresses by Eleanor Estes
The Plain Princess by Phyllis McGinley (OOP)
And that ends my booklist!
Reading aloud really is one of the most consequential, beautiful, and nourishing things we can do. The list of good effects of reading aloud is almost without end.
Print this booklist before going to the library!
(FYI: As an Amazon Associate I earn from qualifying purchases.)
Request your librarian to put these titles on their bookshelf.
***For the Full Spike Protein Protocol (including NAC) to protect from transmission from the "V" and to help those who took the "V", go here.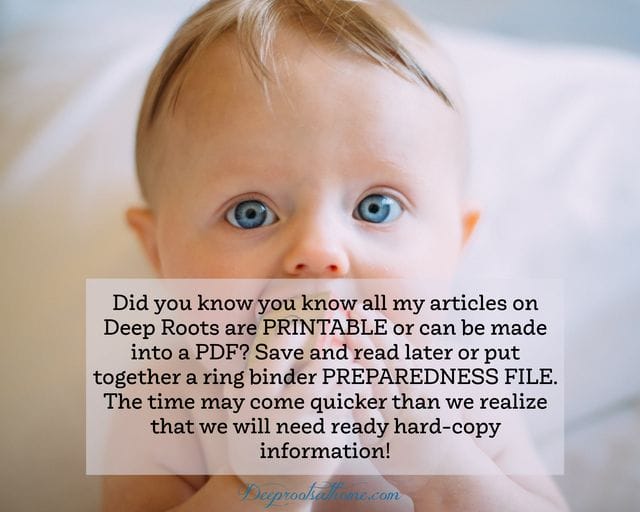 Deep Roots At Home now has a PODCAST! We are covering everything from vaccines, parenting topics, alternative medicine. Head over today and like, share and download a few episodes! https://buff.ly/3KmTZZd
I'm still on FB but shadow-banned hard… If you want to stay connected, here is one way…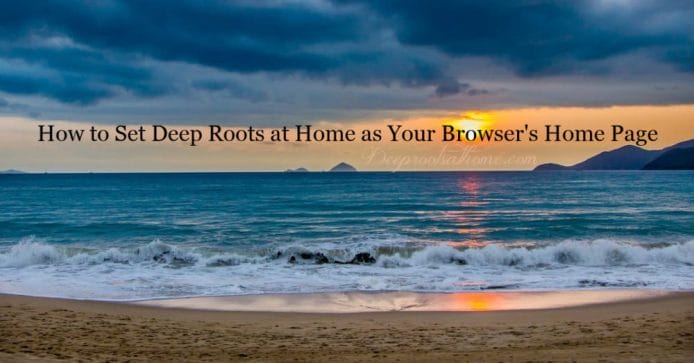 And please join me for my FREE newsletter. Click here.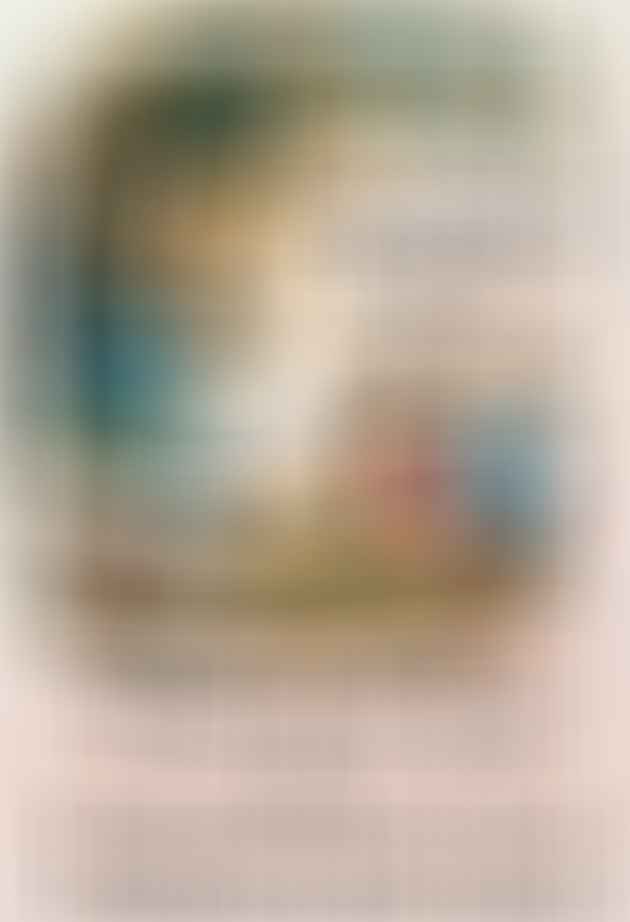 ©2023 Deep Roots at Home • All Rights Reserved