A world where we accept digital identities (under the guise of vaccine passports), is a world where our children and their minds are commoditized.
Digital identities will automatically limit individual freedoms, personal incentive, a family's educational choices and more, going far beyond medical decisions.
If you stood up against not being able to go into the doctor's exam room with your child, be ready to arm yourself and fight where we are headed now!
(The coming control of digital identities would end homeschooling, gathering for church, and other values we hold dear. If this sounds too fantastical or absurd, watch the video. I would not share this if I didn't believe it's accurate.)
Alison McDowell, an investigative researcher studying the working parts of the World Economic Forum's declared "Fourth Industrial Revolution", exposes the global takeover of industries and public policies by the central banks, centralized education, multinational corporations, big tech technocrats and billionaire-funded foundations.
It's been right under our noses all along.
This WILL affect each and every one of us but especially our children!
Alison's rare insights empowers everyone who listens to step through this historical and critical time as a free and sovereign individual.
What her research reveals is both fascinating and highly concerning. This is now right at our door!
Watch this new interview with Alison:
8:00 Globalists' goal is our children embracing transhumanism for their gain.
10:15 Virtual identity on social media is conditioning us to be physically confined in a small space and do work from there in a global worldwide society.
25:00 Gamification and avatars. Like in the game SIM – will we actually be a SIM. How the Lumina Foundation and Eli Lilly figure in blockchain.
29:10 Digital Twinning. Teens already being 'prepared' by playing online games (Ready Player Me) and reading YA literature like 'Ready Player 1' to live in the virtual world.
33:15 Blockchain implications for our children and grandchildren. Google Classroom interfaces during covid have already captured tremendous amounts of data on our kids.
35:10 Already tracking prenatal care for blockchain application in US and elsewhere
38:00 How Crypto figures into this.
38:30 How do we know if we are participating in blockchain? The passport system will be an entry point.
42:30 We are disposable except for the elites who are controlling this. Who are the "they"?
Transhumanism
Transhumanism is where technology is melded and is inseparable from humans. Elon Musk (Tesla) and Ray Kurzweil (Google) are big proponents of going from human 1.0 to 2.0.
Transhumanism therefore requires "the destruction of "the Judeo-Christian morality, which is based on absolute principles and values." (source)
This dystopian scenario is no longer the stuff of science fiction, but an integral part of the proposed post-pandemic "Great Reset," Dr. Miklos Lukacs de Pereny said at a recent summit on COVID-19. (source)
Your Voice Matters
The need for social currency and proof of privileges to participate in society is the very antithesis of freedom and interconnectedness.
We must take a stand to protect our children and future generations.
Let's not wait and see if those pushing this agenda have the capacity to carry out their plan to make our world one big computer. Take a stand today for freedom and bodily autonomy for our children, communities, and future generations to come.
Take action today to STAND AGAINST VACCINE PASSPORTS.
Stand for Health Freedom stands for the God-given sacred relationship between parent and child, person and God and person and every other living thing. Complying with programs such as vaccine passports that require a digital identity opens the doors to a level of domination that will also reach into the realm of homeschooled and unschooled children as well.
No child will be able to be exempt from digital vouchers required to have verifiable skillsets to participate in the global economy, regardless of physical location.
Also,

Urgent Help Needed for

College Students in CO, MI, NJ, NY, PA
Simone Gold, MD JD and her team from America's Frontline Doctors is taking colleges and universities to court!
"Forcing young, healthy adults to take a vaccine as a prerequisite to attending college is immoral and wrong."
AFLDS's legal team is are looking for college students whose school wants to force them to take the Covid-19 vaccine.
If your college is located in Colorado, Michigan, New Jersey, New York, or Pennsylvania, please fill out this plaintiff form:
COLLEGE STUDENT PLAINTIFF FORM
If you're not a student in these states but know someone who is, please forward this link to them.
"Our legal strategy is to get the courts, including the Supreme Court, to reject tyranny and acknowledge individual human sovereignty." ~Simone Gold, MD JD

"Fear the Lord your God, serve him only and take your oaths in his name.Do not follow other gods, the gods of the peoples around you…" ~Deuteronomy 6: 13-14
I am only on FB now by the grace of God… if you want to stay connected, here is one way…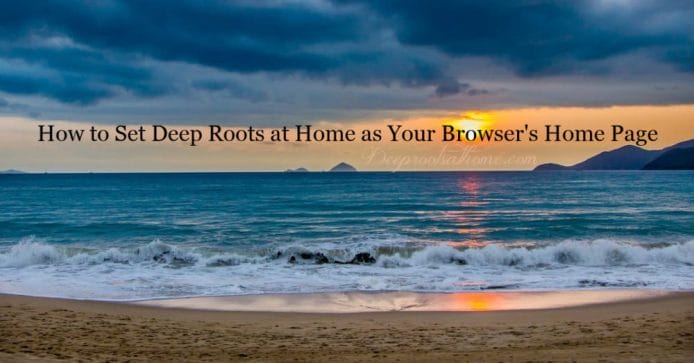 Also find me on Instagram.
Subscribe to Email Updates
Jacque's Update: Facebook and social media platforms are cracking down on Conservative/holistic health content. Many of you have complained that you never see our content in your news feeds on social media. There's only one way to fight back — and that's by joining my FREE newsletter. Click here.
©2023 Deep Roots at Home • All Rights Reserved