Do people and circumstances wear you out?
"You wonder why it's so hard to find some peace of mind? Well, peace is hard to come by when you live in a war zone. And like it or not, you are in a war — a very serious one. This war is cosmic in its proportions. It involves God, humans, angels, demons, principalities, powers, nations, and antichrists." ~John Piper
While it would be an over-estimation of Satan's power to suppose that he can interact directly with us in a physical sense, an equal and opposite error would be to suppose that he does not have access to our minds. (1)
The front lines of the battle for the enemy of our souls is in our head. This is where he loves to torment us. He will wear you out with thoughts of fear, confusion, comparison, jealousy, guilt, doubt, anger, rejection, self-pity, despair, distrust, despondency, and even hopelessness. If we are unaware of Satan's strategies and do not resist them, they will become magnified in our minds and he wins.
Don't Let Them Wear You Out
Hank Hanegraaff clarifies, "It is crucial to note that if we open the door to Satan by failing to put on the full armor of God, he does, as it were, sit on our shoulders and whisper into our ears.
The whisper cannot be discerned with the physical ear; it can, however, penetrate 'the ear' of the mind.
We cannot explain how such communication takes place any more than we can explain how our immaterial minds can cause the physical synapses of the brain to fire; but that such mind-to-mind communication takes place is indisputable. If it were not so, the Devil could not have tempted Judas to betray his Master, seduced Ananias and Sapphira to deceive Peter, or incited David to take a census."
In a warning in the book of Daniel (7:25), it speaks about the coming antichrist (1 John 4:3 tells us this same spirit is already in the world – right now). It says: "He shall speak great words against the most High, and shall wear out the saints of the most High." The words "wear out" means "to afflict and handle roughly" and are used in a mental sense. If you are in confusion and overwhelmed in your mind, you can't function normally, emotionally or physically. This is Satan's strategy -to wear us out in our minds with unbelieving and deceiving thoughts.
We Destroy Arguments
What are the satanic strongholds that we seek to destroy? Spoken arguments and opinions that are not in line with God. Where is the battle raging? Where our thoughts are.
"The weapons we fight with are not the weapons of the world. On the contrary, they have divine power to demolish strongholds. We demolish arguments and every lofty opinion that sets itself up against the knowledge of God, and we TAKE CAPTIVE EVERY THOUGHT and make it obedient to Christ" ~2 Cor. 10:4–5
Arguments and opinions are not simply prisons, they are weapons of tumultuous mass-destruction. Adam and Eve (and all of us with them) fell because of a well-articulated argument. They believed the serpent's argument and stopped believing God. To not believe God is to ally with Satan. You don't want Satan as an ally. He is the father of lies.
Watch Your Emotions
Therefore, you must be on the alert. You can't stop the confusing thoughts coming to your mind, but you don't have to receive or believe them! Don't let the enemy wear you out!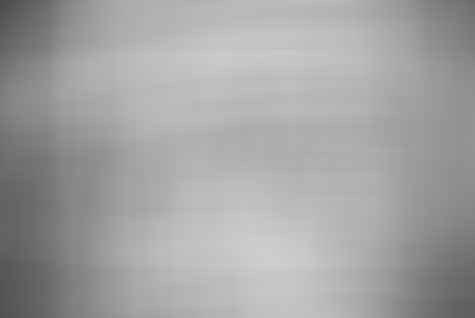 You don't have to dwell on these deceiving thoughts for one minute! Before they get a foothold, resist them in the name of Jesus. They don't belong in your redeemed mind. We have to get rid of any thoughts in our minds that hinder us from walking in the victory which Jesus Christ paid the price on the cross to give us.
Our Victory
John Piper says, The victory that overcomes the world is our faith (1 John 5:4). Satan loves to keep things subtle so he can slip up on us. He does NOT want us to think clearly about sin. But Jesus does. He told us the truth brings freedom:
If you abide in my word, you are truly my disciples, and you will know the truth and the truth will set you free. ~John 8:31–32
So be a freedom fighter and fight with truth against unbelief. Exhort one another every day (Hebrews 3:12-13) to live in the freedom — and peace (John 16:33) — of the truth.
For our most important battles are won and lost with arguments.
May you have a glorious, victorious day triumphing over the wily ways of the devil. You do not have to let him wear you out.
(Excerpt from Where Satan Will Attack You Today, by John Piper) Permissions. By John Piper. © Desiring God Foundation. Source: desiringGod.org
©2023 Deep Roots at Home • All Rights Reserved