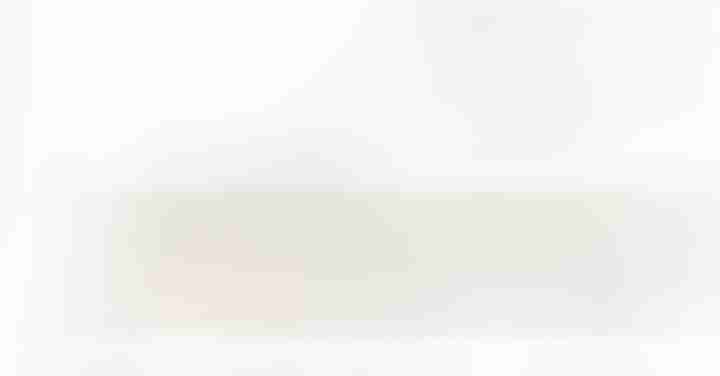 Steve Kirsch of TrialSiteNews regretfully admited:
"I always get vaccinated. I have been fully vaccinated with the Moderna COVID vaccine. And my three daughters have all been vaccinated." He goes on to relate his deep regret.
The new CDC data released August 20, 2021, lists 13,627 deaths besides 623,341 cases of injuries following COVID-19 shots. There are also another 17,794 permanent disabilities, 74,368 Urgent Care visits, 55,821 Hospitalizations, and 14,105 Life-Threatening injuries.
And yet, NONE of this government data will be reported in any corporate media news broadcast, and those who try to post it on the Big Tech social media sites will be flagged for "fake news" by the "fact checkers."
See current numbers with only approximately 1% reporting here.
Based on what we now know about the MINISCULE vaccine benefits (less than a .7% reduction in absolute risk for the Pfizer/ BoiNTech and 1.1% for the Moderna), side effects (including death), current COVID rates, and the success rate of early treatment protocols, the answer I would give today to anyone asking me for advice as to whether to take any of the current vaccines would be, "Just say NO.
Vaccines are particularly contraindicated if you have already been infected with COVID or are under age 20.
For these people, many professionals are saying, "NO! NO! NO!
New research: why we should NOT vaccinate kids
Will we listen to the SCIENCE? Or will will follow the CDC, NIH narrative blindly? Time to decide.
Blood taken from kids before the #COVID19 pandemic contains memory B cells that bind #SARSCoV2, a new study finds. The results highlight prominence of early childhood B cell clonal expansions and cross-reactivity for future responses to novel pathogens. https://t.co/oV7MF0CWVA

— Science Magazine (@ScienceMagazine) June 5, 2021
[The ScienceMag study: Shared B cell memory to coronaviruses and other pathogens varies in human age groups and tissues]
In other words, science says that kids are essentially already immune. So giving them a dangerous vaccine has virtually NO benefit, but significant downsides (like death).
But the academics are too vested in the false narrative to let one study take them down. I predict they will ignore the science and try to discredit it. That's exactly what they've done with fluvoxamine and ivermectin even though all those studies were published in peer reviewed journals too. They are good at suppressing science and convincing the masses that the vaccine is needed and safe, regardless of the actual facts.
Here's the third item I need you to see.
Pfizer data obtained via Byram Bridle FOIA request helps you visualize where the vaccine is going in your child's body.
Dr. Byram Bridle explains. 8 minutes.
Pfizer knew this all along…
This shows you the the sites in the body where it cranks out the toxic spike protein; the higher the line, the greater the production of spike protein that causes damage to blood vessels and inflammation.
NOTE: There are areas of the body that are not included here like the injection site (165), liver (24), spleen (23), and adrenals (18). These were not included so you can see more detail. The graph ends at 48 hours because that is the extent of the data provided in the original Pfizer study. I did not commission this slide; it was created by PANDA.
Biodistribution of lipid nanoparticles which carry the mRNA show that the ovaries get a high concentration. This turns the ovaries into a very large manufacturing plant to turn out toxic spike protein. Accumulation in the bone marrow is likely not good either.
What are the long term implications of that?
Here's the chart with all the data (excluding the injection site). As you can see, the ovaries and bone marrow still show up prominently:
Here's what this means.
This vaccine seeks out your daughter's ovaries and instructs the cells in the ovaries to turn out a very toxic spike protein.
It also goes to your child's brain, heart, and other critical organs.
This can cause deafness, blindness, inability to speak, myocarditis, pericarditis, and more at unacceptable rates.
It may permanently damage your child's reproductive system.
We just don't know.
Would you like to volunteer your child's body for a clinical trial so we can find out?
Well if so, and if your child concurs, then get vaccinated and be part of the largest experiment ever done on the human reproductive system.
**For the Full Spike Protein Protocol (including NAC) to protect from transmission from the "V" and to help those who took the "V", go here.
"Behold, children are a heritage from the Lord, the fruit of the womb a reward." ~Psalm 127:3
Deep Roots At Home now has a PODCAST! We are covering everything from vaccines, parenting topics, alternative medicine, and I just gave my testimony of past abortion. We are doing this on a trial period to see if this interests our audience. So head over today and like, share and download a few episodes! https://buff.ly/3KmTZZd
I am only on FB now by the grace of God, but the algorithms are set to make it hard for me to be seen there… So if you want to stay connected, here is one way…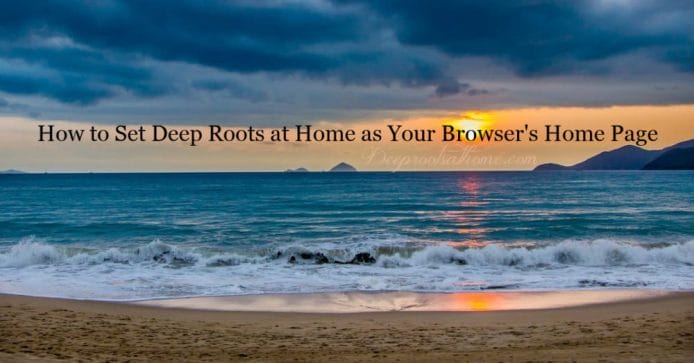 You can also find me on Instagram, Truth Social (a new free-speech conservative channel), MeWe and Telegram.
Jacque's Update: Facebook and social media platforms are cracking down on Conservative/holistic health content. Many of you have complained that you never see our content in your news feeds on social media. There's only one way to fight back — and that's by joining my FREE newsletter. Click here.
©2023 Deep Roots at Home • All Rights Reserved