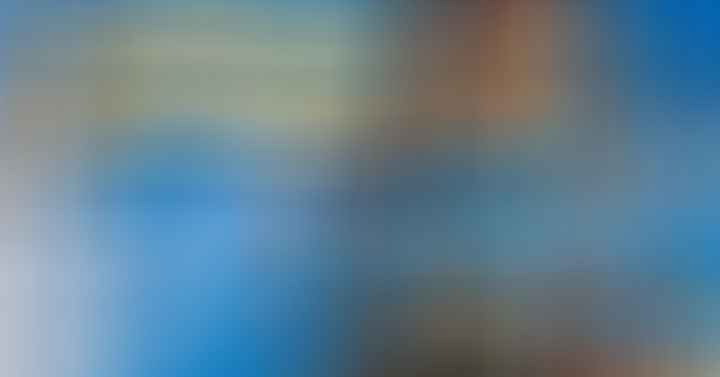 What you are about to read brought to mind Lewis Carroll's most famous monster: "Beware the Jabberwocky!"
So if you have a loved one who seems to have lost (or be losing) their cognitive abilities quickly after their jab(s), consider this information from Epoch Times. Sadly, many believe now that this can and is happening to the UN-vaccinated through shedding (aka transmission) from someone recently vaccinated. Read more on shedding here.
Emerging studies on COVID-19 vaccines suggest a link between the vaccines and a new rapid onset Creutzfeldt-Jakob disease (CJD), a rare and fatal brain condition.
Just as we are seeing a big jump in cancers, HPV viruses and shingles, we are also seeing a rapid rise in dementia.
A French preprint study suggests that the Pfizer, Moderna, and AstraZeneca vaccines may have contributed to the emergence of a new type of sporadic CJD that is much more aggressive and rapid in progression than the traditional form of the disease which can remain dormant after infection for around 10 years or more.
Creutzfeldt-Jakob disease is caused by abnormalities in a protein in the brain called a prion. The naturally-occurring proteins are usually harmless, but when they become diseased or misfolded, they cause nearby prions to also become misshapen, leading to the deterioration of brain tissue and eventually death.
The disease is incurable, as once one prion becomes infected, it continues to propagate to other prions, and currently there isn't any treatment capable of stopping its progress.
Sporadic Creutzfeldt-Jakob has been linked to the consumption of contaminated meat, such as beef from an cow infected with diseased prions. And a small subset of people get their diagnosis attributed to heredity.
What's In the Various Jabs?
Though the Omicron variant of COVID-19 does not carry a "prion region" in its spike protein, the original Wuhan COVID-19 variant did have one. (source)
Therefore, when the Wuhan variant's spike protein genetic information was made into a vaccine as part of mRNA and adenoviral DNA vaccines, the prion region was also incorporated. A U.S. study published in the journal Microorganisms indicated that the prion area is able to interact with human cells.
After a patient takes an mRNA vaccine from Pfizer or Moderna, the mRNA is naturally incorporated into the person's cells, which then use the mRNA instructions to produce a synthetic spike protein. This tricks the cells into believing that they have been infected so that they create an immunological memory against a component of the coronavirus.
For the AstraZeneca vaccine, which uses an adenoviral vector platform, the DNA of the spike protein is carried into the cell through an adenoviral vector and then into the nucleus, where all human DNA is stored. From there, the DNA is transcribed into mRNA and made into the spike protein.
Major health organizations say genetic material from the vaccines isn't incorporated into human DNA, however, published mRNA studies conducted on human cells in labs have found that mRNA can be transcribed into DNA and then incorporated into the human genome.
Creutzfeldt-Jakob & Jab-Induced Rapid Onset
The French authors studying their CJD patients found symptoms appeared within 11.38 DAYS of being vaccinated with death occurring, on average, 4.76 months after being vaccinated.
Of course, many of these harmed individuals may be overlooked, since family members (or the doctor for that matter) needs to know enough to observe the connection.
"This confirms the radically different nature of this new form of CJD, while the 'classic form' requires a decade," the researchers wrote.
[Jacque's note: find our personal experience with prion disease here – and how we are fighting it and winning. PS. We are unvaccinated!]
"He died for us so that, whether we are awake or asleep, we may live together with Him." ~1 Thessalonians 5:10
***For the Full Spike Protein Protocol (including NAC) to protect from transmission from the "V" and to help those who took the "V", go here."
Deep Roots At Home now has a PODCAST! We are covering everything from vaccines, parenting topics, alternative medicine. Head over today and like, share and download a few episodes! https://buff.ly/3KmTZZd
I am once again being shadow-banned over on FB. If you want to stay connected, here is one way…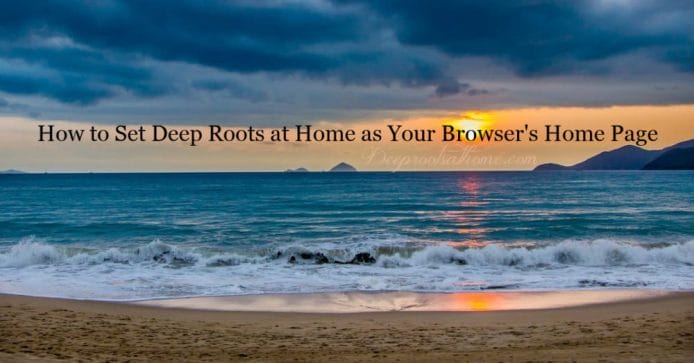 ©2023 Deep Roots at Home • All Rights Reserved