Setting aside all possible dangers from potential vaccine injuries, Novavax, recently given an EUA approval by the FDA, is being promoted under false pretenses. It is being touted as an ethical choice for those who have resisted taking a C-19 shot due to a belief in the sanctity of life and abhorrence to the use of human aborted fetal cell lines in either the testing or production of these pharmaceuticals.
It is specifically being pushed as an ethical choice for those in our military who have chosen to submit a Religious Accommodation Request (RAR) to their commanders due to their pro-life stance. These Service Members have been enduring persecution while serving our Nation this past year because of this decision.
For example, earlier this summer it was reported that Maj. Gen. Sharon Bannister, Medical Operations Director for the Air Force Surgeon General, stated the Novavax was not "a COVID-19 vaccine developed with the use of human fetal-derived cell lines or tissue. Novavax may accommodate those with sincerely held beliefs who felt limited in their options with the previous vaccine offering." (Source)
What Is The Truth?
Despite these assertions that no fetal-derived cell lines were used, a Novavax-funded study from late 2020 demonstrably proves those government claims are false.
The government authorities have spun the study to confuse people by claiming the published article is merely a literature review rather than an actual laboratory experimentation with HEK293.
However, when one reads the actual study, it is clear that fetal derived cells were intentionally used in development of Novavax. In fact, the Science article itself, on page 3 states "we next performed cell surface expression. . ." with physical samples of the proposed Novavax vaccine and fetal cell line material. Further on page 4, the authors then wrote, "Cell surface expression of these mutants in 293T cells revealed that these mutations also disrupted surface expression of the spike protein, with linear correlation between surface expression and pseudovirus replication (Fig. 4G)." Later, the article on page 4 again specifically references glycan analyses done with HEK 293F, as well.
So in reading the published work, it sounds nothing like a literature analysis, but rather physical white-lab-coat work done by medical researchers testing samples of material.
And when taken in conjunction with the four admitted facts that (1) the Scripps lab had received funding from Novavax, (2) permitted 6 of the Novavax study authors to own stock (or hold stock options) or are inventors on U.S. patent application no. 62/412,703 to participate in the research, (3) requests for research material must be made to Gale Smith of Novavax, and (4) Novavax authorized Scripps to have a sample (aka "construct") of the vaccine for testing, a reasonable person is left with the clear evidence of this was an official Novavax research event. See "Acknowledgements" on page 6 for the direct ties to Novavax.
If one also considers that "293T" is a fetal cell line derivative of HEK293, there is more than ample evidence that Novavax used "fetal-derived cell line" material in testing.
Sadly, we no longer can take at face value anything coming from our media and those in positions of authority. 2 Cor 11: 14-15 tells us that Satan puts himself forth as an angel of light to deceive.
We must all be as the noble Bereans of Acts 17:11 who were noted to search the Scriptures to see if what they were being taught was actually true.
Please caution your friends and family who have sincerely held religious beliefs and have stood firmly thus far to do their own research. Novavax is no option for those holding to the Biblical truth that human life is Imago Dei-made in the image of God. It is precious and sacred.
"Be sober, be vigilant; because your adversary the devil, as a roaring lion, walks about, seeking whom he may devour." ~1 Peter 5:8
Just Breaking: The FDA has just given Novavax's COVID vaccine emergency use authorization for adolescents
I am only on FB now by the grace of God… If you want to stay connected, here is one way…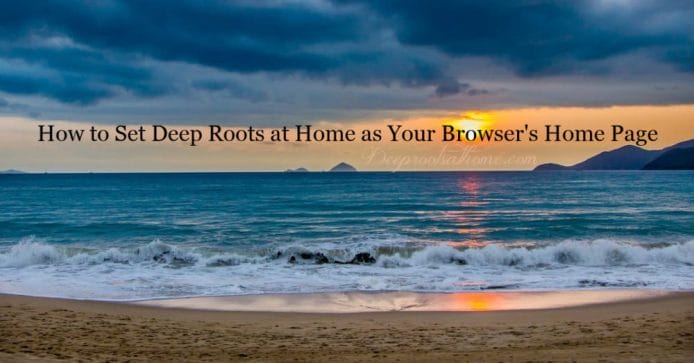 You can also find me on Instagram, Truth Social, MeWe and Telegram.
©2023 Deep Roots at Home • All Rights Reserved