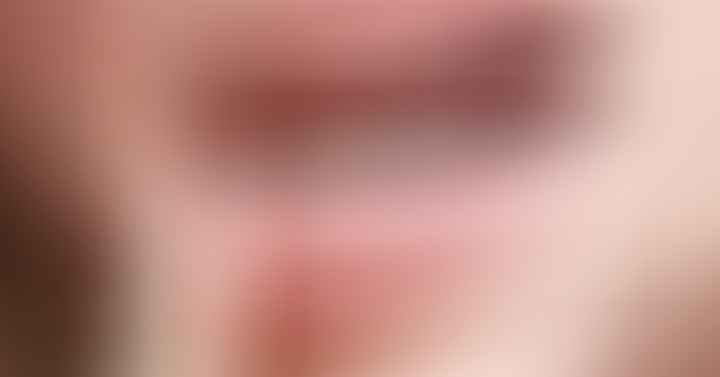 Oil pulling has my full attention – finally!
I'd heard about Oil Pulling (OP) from Facebook friends' comments, often with amazing results, but for some reason oil pulling had just seemed too simplistic to me.
I have compiled 6 selected personal accounts of how diligent oil pulling has saved money, pain, and worry, as well as prevented numerous dental procedures.
I wish I had done oil pulling years ago! After my recent 7 months of dental nightmares – 2 bone grafts and an implant after finding a deep bone infection with bone loss – I write this because it's time we embrace that we can PREVENT many dental issues!
We now know bacteria from gum disease can increase the risk of cognitive dysfunction. We also know that invasive dental work 'increases the bacterial risk', so let's prevent it if possible!
At the end I give directions for HOW to oil pull, if it's SAFE to oil pull with amalgams (metal fillings), and if it makes filling fall out.
6 Real Life Stories about the Effectiveness of Oil Pulling
"I had an old filling fail and get infected. The dentist said I needed a root canal, but I did not have $1100 for the procedure. I had heard about oil pulling with virgin coconut oil and decided to try it. I added a few drops of myrrh oil for good measure. After 48 hours all my pain was gone and in 3 weeks there was no sign of infection. (Oh, the dentist's face when I came back 30 days to have a cap instead of a crown. It's been 6 years ago and I've had no problems.) I now oil pull for 20 minutes at least 3 times a week. No more plaque buildup and no more bleeding gums. I OP in the shower when I wash my hair." ~Michelle A.
"My daughter had an infected incisor….pus pocket on the gum and everything. TWO dentists wanted to do a root canal, of course. She healed it COMPLETELY by using organic coconut oil pulling 3-4 times per day. Salt water rinse after each time. Also 2-4g of vitamin C (buffered ascorbic acid) and detox tea (like this one) often. It was gone in 10 days and has not returned. Saved me $1400." ~Melena B.
"I did a few things that saved a tooth the dentist told me was unsavable! Swished regularly with salt water, dabbed clove oil on the gums, took Christopher's Infection Formula, and oil pulled with coconut twice a day for 10 mins before cleaning my teeth with Christopher's Herbal Tooth & Gum Powder.. I think it's difficult to clear something like that without trying more than one thing… but I'm sure that oil pulling played a big part." ~Lisa H.
"Oil pulling reversed two small cavities and is helping with tooth sensitivity for me. I didn't see a dentist for over three years because of having babies, When I finally did, I had SIX cavities! I held off on having them filled and was diligent about oil pulling AND taking CalFluor (also known as 'Cell Salts'). A few months later I only had four cavities." ~Ange C.
"I'm a dental assistant. This combination is super strong in removing infection. Take it like you would an antibiotic; for a week and you will notice a huge difference. The essential oil is Thieves, that should be applied topically or apply it on the cheek where the painful tooth is. For children I wouldn't suggest the internal use – it's horrible tasting! You can stave off getting a root canal with this remedy. Because it is all natural you can experiment a bit. When I'm very worried about the infection I start with two garlic and two oregano and two grapeseed at once. Drink A LOT of water with it (and take with food)! I then take one of each every four hours. Applying Thieves every fifteen minutes will give you quick results! Usually I only need to take it this strong for a day and a half or two days – then back off to taking it twice a day. It's very effective for any kind of infection; colds and wounds etc…" ~Christina VZ
"A friend of mine had her son start oil pulling when he was having some problems with his gums. When he went back to the dentist after having oil pulled for a few months, the dentist was shocked at how much better his teeth and gums were. It was the only thing he did differently. Saved himself from having to have painful deep cleaning for his gums! I'm in a great FB group for learning how to remineralize your teeth. Oil pulling is one of many things people use to help heal their teeth. ~Rebekah W.R.
Is Oil Pulling Safe with Amalgams?
Yes, it is safe to oil pull with amalgams, according to Dr. Ted Reese, DDS, MAGD, NMD:
"Much of the mercury from amalgams is absorbed directly through the tissues of the mouth and into the many nerve endings that serve the region, from where the mercury tracks into the central nervous system. Regular oil pulling can reverse this process causing the mercury to progressively be pulled out of the nerve endings (and ultimately the CNS).
"Oil pulling…dissolves fat-soluble toxins such as elemental and organic mercury. As these toxins are pulled from the mouth and expelled, more fat-soluble toxins are progressively mobilized and redistributed from around the body, ready for another pulling."
Some say it is best to pull in the morning before eating and that "p
ulling on an empty stomach
triggers the release of the maximum amount of the enzyme-containing saliva
." I cannot find anything to back it up. It sure won't hurt to do it then.
Can Oil Pulling Make Fillings Fall Out?
Dr. Axe addressed this:
"Oil pulling will not and cannot loosen properly placed crowns or fillings….The only reason that a filling will become loose is if you have a rot or infection in the tooth. Then you will want to address this issue to keep the infection from spreading to your body."
How To Oil Pull
Put a teaspoon off virgin coconut oil in your mouth and swish for 10 mins (see video). You can add a drop of myrrh or clove oil to it.
Sesame oil is another good option and is the Ayurvedic oil of choice. It must be fresh!
You can do this as you shower
Push and pull the oil through your teeth gently, hence the term 'pulling'
DO NOT SWALLOW, because it's filled with all kinds of nasties from your mouth (bacteria and other microbes)
When you're done spit oil out in a paper cup and throw away in the trash. Do not spit in the drain as it will clog your pipes
Within a few days of oil pulling you will begin to see improvement
Although it is unfortunate that science has taken so long to take this ancient art seriously, there are 21 oil pulling research studies reporting on the health benefits of oil pulling.
"Your teeth are like a flock of shorn ewes that have come up from the washing, all of which bear twins, and not one among them has lost its young." ~Song of Solomon 4:2
***For the Full Spike Protein Protocol (including NAC) to protect from transmission from the "V" and to help those who took the "V", go here.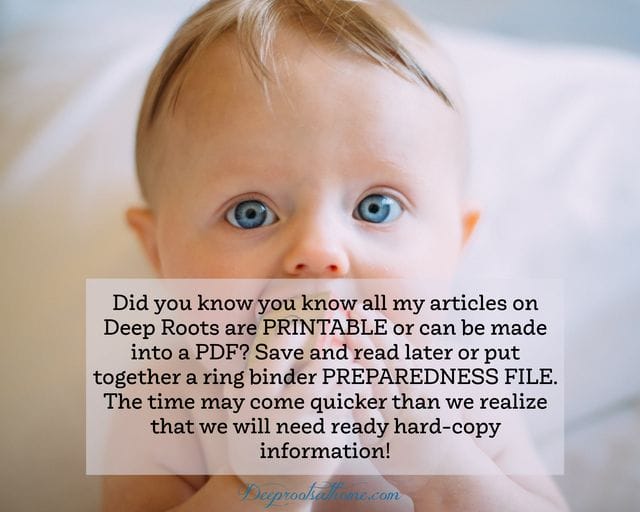 Deep Roots At Home now has a PODCAST! We are covering everything from vaccines, parenting topics, alternative medicine. Head over today and like, share and download a few episodes! https://buff.ly/3KmTZZd
I am once again being shadow-banned over on FB. If you want to stay connected, here is one way…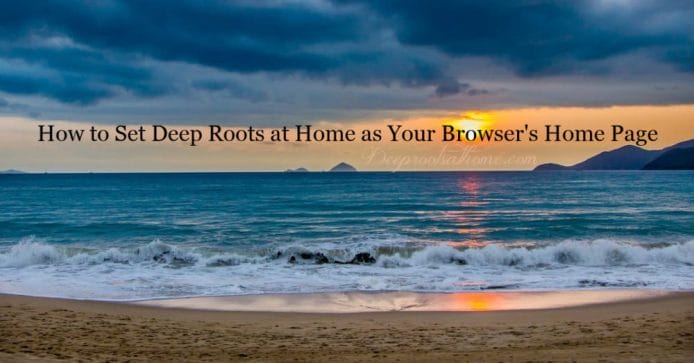 Censorship is real. My Pinterest account was just suspended; surprisingly, part of my main board is still available through this link, and it scrolls down a long way so all is not lost!
You can also find me on Instagram, MeWe, and Telegram.
And please join me for my FREE newsletter. Click here.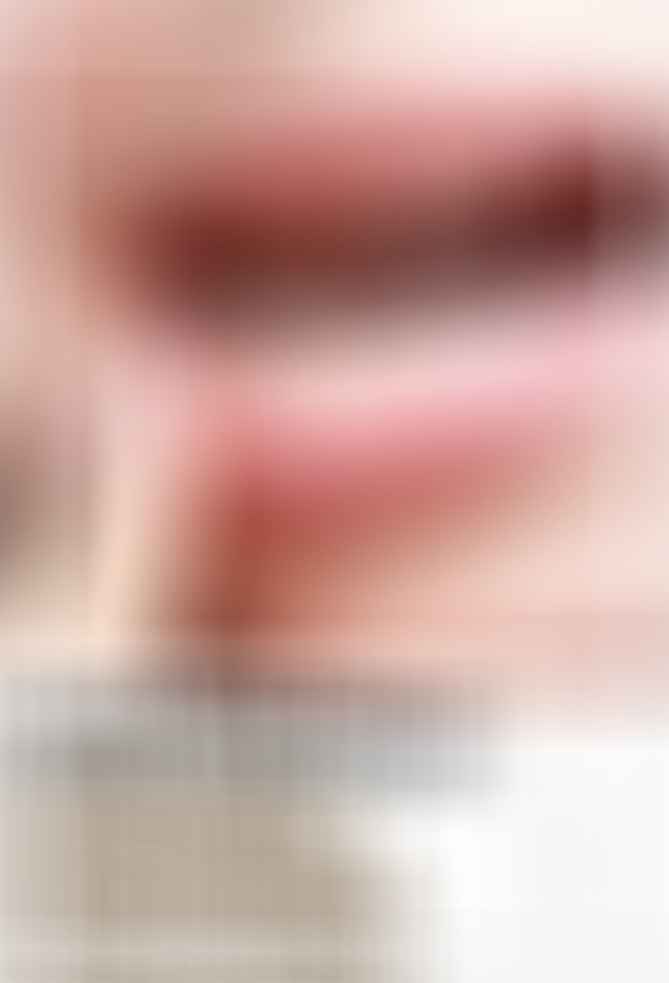 ©2023 Deep Roots at Home • All Rights Reserved