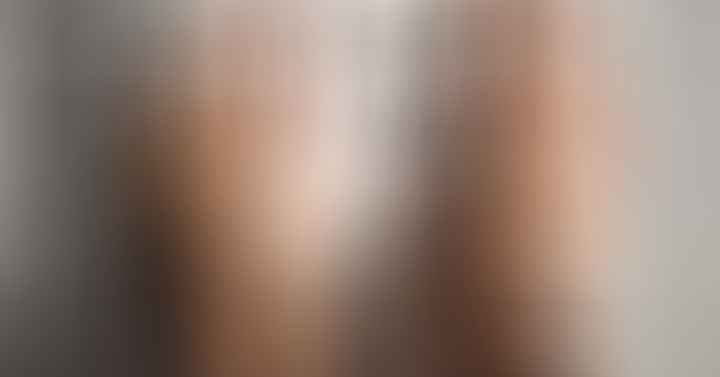 You probably have heard the marketing ads for Ozempic® (generic name: semaglutide) and Wegovy.® Both pricey drugs, along with the oral version Rybelsus, are owned by the same Danish drug company: Novo Nordisk.
But did you know both are made from the venomous saliva of the Gila monster? That should give us pause…
In terms of marketing sophistication, their tactics are 'next level'.
Drug companies are taking catchy hit songs and using them in their commercials to give you those good feels, and replacing the lyrics in the hook with the drug name, so it stays in your head.
Ozempic replaced the lyrics of Pilot's 1975 hit "It's Magic" with "Oh! Oh! Oh! Ozempic!" (source)
The Wegovy commercial uses the song "This is Me" from The Greatest Showman replacing "This is me" with "Wegovy." Ugh. Gross.
And at the end of the commercial, a paid actor lies directly to the camera, saying… "Wegovy helped us lose weight and keep it off." The fact that patients gain most of the weight back when they stopped was never mentioned.
Quick fixes are rarely the answer when it comes to better health, especially in the case of complex issues like maintaining a healthy weight, which has hormonal, mental, emotional and physical elements.
This is really a HUGE SCAM (fully FDA-approved) with brutal side-effects!
18 minutes.
One woman's story that is FRIGHTENING!!!!
13 minutes.
60 Minutes Paid to Pimp the Drug
In January, 2023, 60 Minutes aired a 13-minute story on Wegovy. They described it as "safe," "highly effective," "impressive," and "fabulous." But there was NO mention of the risks and side-effects. Turns out, CBS received advertising payments from Novo Nordisk, and all the doctors and experts in the segment were also paid.
Because of this blatantly obvious paid Ozempic drug promotion masquerading as a news story, Dr. Neal Barnard and the Physician's Committee for Responsible Medicine filed a complaint with the FDA because this was not an unbiased news story. It was an advertisement and violates the fair balance requirement for drug ads, where you have to list the side effects.
The Physician's Committee also reported that Novo Nordisk's PAC paid over $250,000 in campaign contributions to members of Congress in an effort to persuade them to pass legislation to make the U.S. government pay for Wegovy prescriptions at $ 1,300 per month per person.
Now Let's Talk About Ozempic & Wegovy Side-Effects:
Ozempic, Wegovy, and Rybelsus ALL have the SAME side-effects disclosure. The following is clearly written on all three home pages.
Ozempic, Wegovy or Rybelsus may cause serious side-effects, including:
Possible thyroid tumors, including thyroid cancer. It is not known if Wegovy will cause thyroid tumors or a type of thyroid cancer called medullary thyroid carcinoma (MTC) in people.
Ozempic, Wegovy or Rybelsus may cause serious side-effects, including:
inflammation of your pancreas (pancreatitis).

gallbladder problems, including gallstones.

increased risk of low blood sugar (hypoglycemia) in patients with type 2 diabetes, especially those who also take medicines for type 2 diabetes. This is a common serious side-effect.

kidney problems (kidney failure).

gastroparesis, a condition affecting the nerves and muscles in your stomach that slow down your digestion and food emptying

serious allergic reactions.

changes in vision in people with type 2 diabetes.

increased heart rate.

depression or thoughts of suicide.
Their most common side-effects include nausea, diarrhea, vomiting, constipation, stomach (abdomen) pain, headache, fatigue, upset stomach, dizziness, feeling bloated, belching, gas, stomach flu, heartburn, and runny nose or sore throat.
Semaglutide Injections Come With Other Costs…
Perhaps the most maddening of all after being exposed to the damage above, patients gained most of the weight back when they stopped.
Many complain the rapid fat loss of fat in their faces makes them look significantly older. There's even a new term to describe this, coined by dermatologists: "Ozempic face." And dermatologists report a lot of patients are coming in for expensive face fillers after taking the weight-loss injections. If they don't get your money one way, they will another way!
Another Semaglutide side-effect: Unintended loss of muscle mass. (source)
Here's a shocking quick history lesson for perspective:
The FDA approved a weight loss drug called Belviq (Loarcaserin) in 2012. That drug was eventually recalled because it increased the risk of pancreatic, lung, and colon cancer. Guess how long Belviq was on the market before they figured this out?
8 years!
Tens of thousands of people took Belviq and countless people were harmed. Meanwhile, the drug company made around $50 million dollars a year off Belviq and got to keep all the profit after it was deemed unsafe and taken off the market. Lawsuits are underway.
If you take a new drug with NO long-term safety testing, you are paying to be part of an experiment that may cause you considerable harm.
Don't be seduced by the quick fix, magic bullet, miracle cure marketing. There are NO quick fixes. But you can lose weight and dramatically improve your health by changing your diet and lifestyle.
Here's how you do it. Adopt a whole food plant-based diet, with lots of raw fruits and vegetables, giant salads, fresh juices, and as much fruit as you want. When you eat this way, you never have to go hungry. You can eat as much as you want and still lose weight. And make exercise a priority. Aim for at least thirty minutes of exercise per day six days a week.
"I don't believe medical discoveries are doing much to advance human life. As fast as we create ways to extend it, we are inventing ways to shorten it." ~South African surgeon Christiaan Barnard
***For the Full Spike Protein Protocol (including NAC) to protect from transmission from the "V" and to help those who took the "V", go here.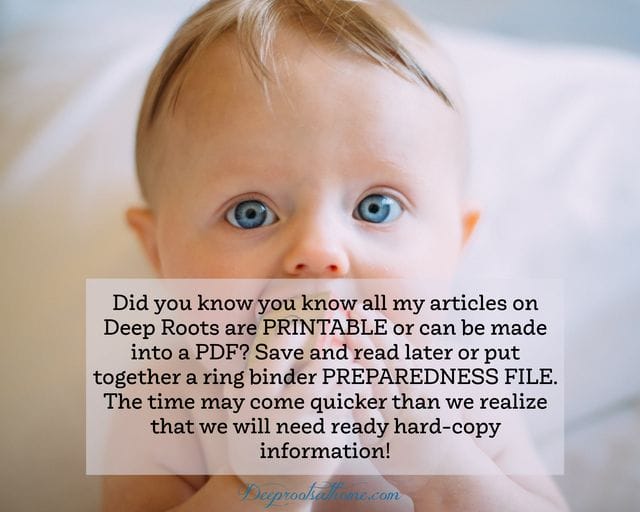 ©2023 Deep Roots at Home • All Rights Reserved