During a phone call with a distraught father whose son is hospitalized with myocarditis after his jab, a pharmacist admits the truth out loud, recorded for all to hear.
How many people and parents of children have asked about side-effects and not been told the truth? This video/audio of the phone call assures us it is almost everyone.
At 7:15, the father cannot contain himself any longer (lots of expletives, so beware). I do not agree with the name-calling, but I do understand the frustration from the parent.
7:45 minutes.
Here's the critical part of the transcript:
Father: Yeah. Hey, I've got a question. My wife, against my wishes, brought my seven-year-old son a few days ago for a COVID jab, and he's now in the hospital with myocarditis. And I was obviously not very happy with you guys or with my wife. She told me that she was not told that was a potential side effect. So why wouldn't you have told her that?
Pharmacist: We might scare the parents, and they won't want to get their child vaccinated.
Parents are NOT receiving fully-informed consent on the not-so-rare, severe side effects including life-threatening myocarditis.
Another doctor reports 8 student athlete deaths within 3 weeks of each other:
Summary:
8 U.S. STUDENTS DEAD – PAST 3 WEEKS:

Phillip Laster Jr. 17 FOOTBALL
Djemayley Vernet 16 FOOTBALL
Braden Fahey 12 FOOTBALL
Cesar Vasquez 18 FOOTBALL
Avery Gilbert FOOTBALL
Derek Gray 20 BASKETBALL
Mason Fisher 27 BIKE RACE
Aaron Crawford 18

Sources are in my timeline.

— Dr. James E. Olsson (@DrJamesOlsson) August 12, 2022
Lastly, Dr. Mercola appeals to all of us,
"Most of us have no direct contact with people who have been injured or killed by the COVID jabs. These clips help each of us understand just how truly morally reprehensible these jabs are. They have killed hundreds of thousands and disabled millions more.
"I strongly encourage you to watch the video clips collated here and share them with everyone you know.
"But you must be forewarned. The imagery is emotionally disturbing, so prepare yourself. However, we need to start looking at reality with eyes wide open. The victims of these experimental gene transfer injections deserve to be seen to help us better understand the nefarious bioweapon that has been unleashed on the helpless.
"I don't care if you already well understand the risks, I am beyond confident you will benefit from watching what these shots are doing."
This video tells the stories of people around the world who have been injured by Covid injections. It is shocking and graphic.
Their struggle, their pain, and their deaths deserve to be acknowledged for what they are — the result of medical malfeasance, regulatory corruption and societal "mass formation" insanity driven by media fearmongering and outright lies.
A common thread in these stories is the consistent dismissal by the medical community. Even in cases where the doctors do suspect a Covid injection injury, they still have no idea how the symptoms are caused or how to treat them, so they just send the victims home. Successful treatments appear to be extremely rare, which adds insult to injury.
The Covid injection is the most dangerous drug in the history of modern medicine, and these dangers were foreseen and predicted by many respected and well-educated doctors and scientists, whose voices were censored.
Note the Myocarditis Reporting in VAER (with only ~1% reporting):
July 31, 2022: Note the 50,739 myocarditis cases (again, this is with only ~1% reporting). There is no curative treatment for myocarditis, according to Johns Hopkins' website.
COVID Vaccine Adverse Event Reporting (OpenVaers) shows a total of 1,357,937 reports including 170,151 hospitalizations and 29,790 deaths.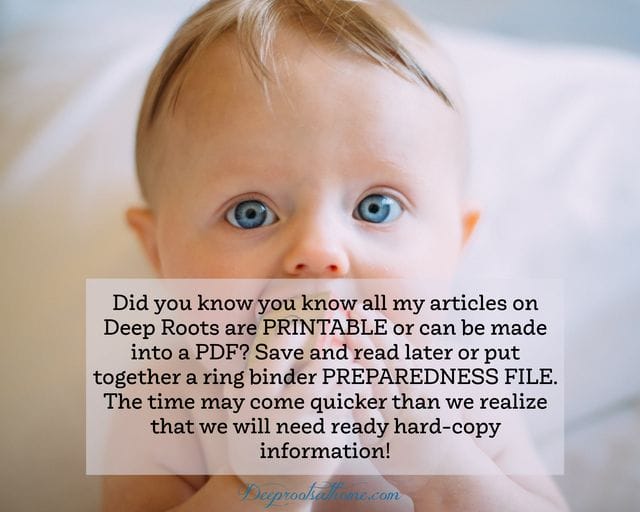 I am only on FB now by the grace of God… If you want to stay connected, here is one way…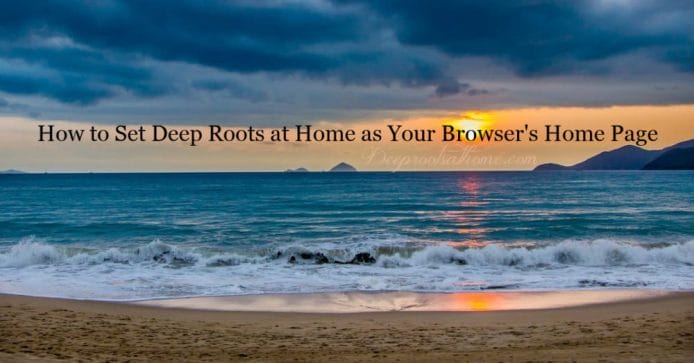 Medical Disclaimer:
I am no longer a practicing medical professional, and I am not doctor. I am a mother. I do seek scientific confirmation of the safety and effectiveness of the herbs and remedies I use. Using remedies is a personal decision. Nothing I say on this blog is intended to treat or prevent disease. Consult your own doctor.
©2023 Deep Roots at Home • All Rights Reserved