Hi everybody, this is Jacqueline's daughter!
The other day, we did a sleepover at my mom's home with my two baby girls. We all have so much fun together! Since Mom works long hours doing nurse consulting and running this blog for all of you, sometimes she stays up pretty late. My girls, on the other hand, get up early, so I wanted to have something quick, easy, and healthy for breakfast for both my girls and Mom in the morning. This recipe is a favorite of mine, and I was eager to share it with Mom as well.
Even thought our heritage is Dutch, my very favorite part about this breakfast meal is that it is keto (high in protein and low in carbohydrate) and you have options of gluten-free, dairy-free, and also soaked!
It's not work or time intensive (no need to make and flip individual pancakes!) and impressively beautiful.
After it poofs up into a show-worthy display, you can serve it up in a number of ways; with fresh fruit and a drizzle of maple syrup, a scoop of nuts, yogurt, or savory toppings of your choice. It's really a whole meal (or several meals)!
As a young mom with my hands full, this has been a time-saver and game-changer for me. I don't want to go back to regular pancakes now that I'm hooked on these uniquely delicious (and giant!) Dutch baby pancakes.
We did several trial runs with different flours and milk and oil, as well as with soaking overnight. We found the results varied only slightly, and were similarly delicious and beautiful. This recipe can be any combination of gluten-free, dairy-free, or soaked! I'm sold, and I hope you are too. 🙂
Ingredients:
5 Tablespoons real butter (or coconut oil)
1 cup flour (see options below)
1 cup milk (we used organic, grass-fed whole milk)
6 medium or large eggs, lightly whisked
dash of salt, optional
dash of vanilla, optional
dash of cinnamon, optional
Substitutions:
Dairy Free- Substitute almond milk for regular milk and coconut oil for butter to make dairy-free.
Soaked- To soak the pancake batter, mix the milk, flour, and eggs and set in fridge overnight to remove some of the phytic acid.
Whole Grain- Use whole wheat flour instead of all purpose flour at a 1-1 ratio. I prefer whole wheat pastry flour myself.
Gluten Free- Use a gluten-free mix at a 1-1 ratio for flour. We used Namaste Foods Gluten Free Perfect Flour Blend for the pancake in the pictures below.
Note: We haven't yet experimented fermenting the batter —minus the eggs— on the counter overnight and adding the eggs in the morning like we do with my Breakfast Oat Bread.
Directions:
Preheat oven to 400-425 degrees F. Either works!
As oven preheats, put the 5 Tbsp. butter in a 9 or 10 inch cast iron skillet (or 9×13 in baking dish if you don't have a cast iron skillet). Place skillet in oven until the butter is melted and the skillet is hot.
Whisk all other ingredients together (minus the butter) in a medium sized bowl. Optionally, you can do this in a blender, but I don't want to do the extra dishes. 🙂
Using an oven mitt, carefully pull out your oven rack holding the hot skillet from the oven and pour the batter into the skillet on top of the melted butter.
Bake for 22-27 minutes or until edges are golden brown, all puffy and magnificent. Keep an eye out so it doesn't burn.

Once pulled from the oven into room temperature, the pancake will start to deflate. This is normal and exactly how the Dutch pancake reacts; it's part of the charm. A

s it cools, a perfect bowl is created to hold your toppings.
Serve with any of the toppings your heart desires.
Bon Appétit!
[Mom is half Dutch. My Opa was born in the Netherlands. So was Corrie ten Boom].
Understanding Dad: His Childhood, the Dutch Resistance & Finishing Well
Forming Good Childhood Habits In the Home At A Young Age
The Simple Yet Profound Wisdom of Corrie: 4 Short Stories
I am only on FB now by the grace of God… If you want to stay connected, here is one way…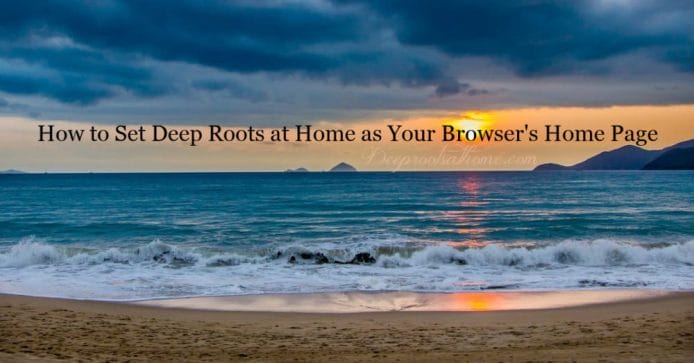 You can also find me on Instagram, Truth Social, MeWe and Telegram.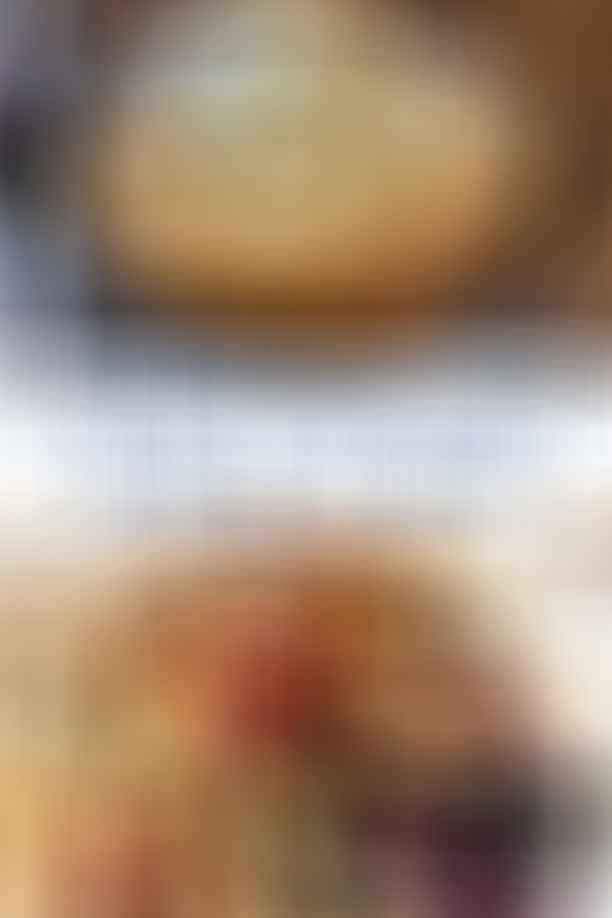 ©2023 Deep Roots at Home • All Rights Reserved