[I'd like to get right to the heart of what I believe is our greatest challenge as modern parents. Marissa at Called To Mothering has crystalized what that challenge is and how to stop this cancer in its tracks.]
The problem is that we're defaulting to entertaining and appeasing our children.
We've created an artificial world of fun for our kids, where there are no dull moments.
The moment it becomes quiet or they complain they're "bored", we run to entertain them again.
And we believe this is our parenting duty.
I used to think I was a bad mother if I didn't spend hours playing with my children every day. While I certainly did not neglect my children, I believed I wasn't loving them if I didn't keep them stimulated every minute of the day.
BENEFITS OF BOREDOM FOR KIDS
There must be a balance between play and work in your home.
As the parent, you should model to your children that work is important and necessary. You cannot always be the entertainment director when there is housework, laundry, and cooking to be done.
Even when they do see us making work a priority, our kids tend to live in this whole other world.
Kids have their "fun" world, void of responsibility, and we have our "work" world.
Not having been trained through a routine of chores, monotonous as they are, our kids simply can't handle the smallest requests or stressors.
Their internal strength isn't great enough to match the external pressure.
They end up complaining and resisting tasks because THEY HAVE BEEN CONDITIONED to think that the main goal in life is fun and entertainment.
Endless fun creates an escape from reality for our kids, because compared to virtual reality, everyday life is well… boring.
Even youth groups and children's ministries are now packed with high energy, fast-paced lessons and events to keep kids' attention. However, these entertaining and exciting programs may leave a lot of depth to be desired.
This inability to process lower levels of stimulation leaves kids vulnerable to falling apart under any kind of challenge.
Children need to experience boredom in order to learn how to delay gratification and become resourceful and imaginative.
YOUR GOAL ISN'T TO MAKE THEM HAPPY
By providing a ready-made way to overcome boredom, we are depriving our kids of the ability to wrestle through problems and come up with solutions on their own.
Unfortunately, we've become experts at distracting our children from their uncomfortable feelings. Technology just happens to be our preferred methodology.
It seems that whenever they're sad, frustrated, or disappointed, we rush into save them like a super hero.
I caught myself doing it just the other day. My daughter was upset that she had accidentally broken one of her favorite headbands. I immediately started telling her about all the other ones she has that she can still wear and showing her how we could possibly fix it. And the more I talked, the more upset she became.
I kept trying to make her happy, instead of just giving her a hug, acknowledging her disappointment, and letting her feel that sadness.
When we swoop in to regulate their emotions, our kids don't learn how to do it themselves.
Kids end up having to control external factors around them in order calm themselves down or deal with stress.
The Bible has something to say about enduring hardships. James 1:2-4 says:
Consider it all joy, my brethren, when you encounter various trials, knowing that the testing of your faith produces endurance. And let endurance have its perfect result, so that you may be perfect and complete, lacking in nothing.
This suffering produces perseverance, and perseverance produces character. (Romans 5:4)
We're not doing our kids any favors when we allow them to bypass this process. Resilience and character are the goal.
Instead, we're in danger of raising kids who crack under the slightest pressure. Who walk away from their faith the moment things get too hard, because they see God as only good when "good" things happen to them.
Our goal should be coming alongside them in their struggles and disappointments and saying, "Hey, I know this life is hard but Jesus came to help us through it. He told us 'in this life we'd have trouble', but He also promised that He'd 'never leave us' and that 'He'd overcome the world'."
Jesus also said, "Let the little children come to me, and do not hinder them."
When we constantly rescue our kids from boredom and other unpleasantries, we hinder them from coming to their Savior.
Why would they depend on Christ if we're always saving them?
Why would they rest in Him if distraction, technology, or entertainment always provides a means of escape from a harsher reality?
God can use the hard moments in our kids' lives to teach them lessons they wouldn't have learned otherwise.
He will reveal Himself to them through situations that aren't artificially designed. And through their transient unhappiness here with this world, they will understand He is the real source of joy.
Our goal is not to make them bored, but to allow it to happen naturally. So let them be bored. And let them fail and learn the lessons they bring.
Use everything as a teachable moment. And lead them to the One who can truly ease their burdens.
Marisa Boonstra is a blogger, speaker, and homeschooling mom. She founded Called To Mothering in 2015 to encourage women to find purpose and joy in their calling as mothers, and help them raise children with a biblical worldview. A native Jersey girl and Oklahoma transplant, she relies on Jesus and coffee (in that order) to get her through the day. Marisa lives in Oklahoma City with her husband of 18 years and two amazing kids.
"Trust in the Lord with all your heart, and do not lean on your own understanding. In all your ways acknowledge him, and he will make straight your paths." ~Proverbs 3:5-6
30 Ways Parents Can Guarantee Having To Support Their Kids Forever
I am only on FB now by the grace of God… if you want to stay connected, here is one way…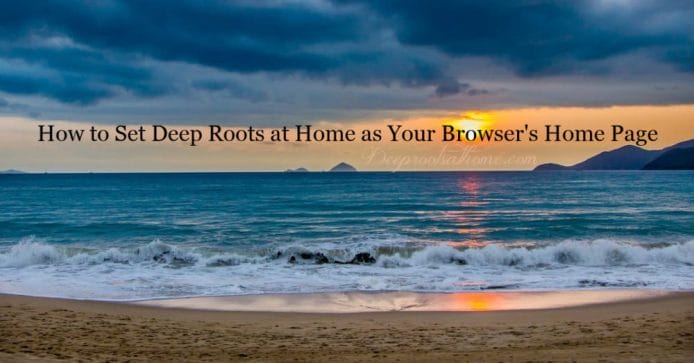 Also find me on Instagram.
Subscribe to Email Updates
©2023 Deep Roots at Home • All Rights Reserved