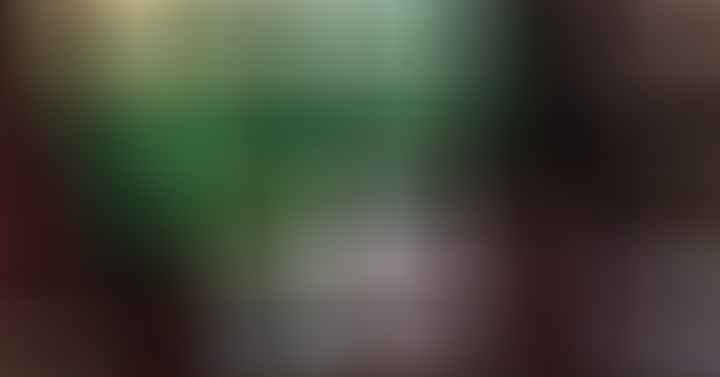 With growing concerns in the world, costs rising, and major supply chain issues, I am proactively learning about homeopathy with the goal to be more independent of the allopathic medical system. One of my desires as a grandmother with a growing family is to have confident young moms and ready remedies if there is no doctor.
I'm not gonna make any apologies for preparing for my family—I'm a nurturer and caregiver by nature and believe being ready 'in season and out of season' is wise.
If you embrace 'medicine of commerce' and seek out frequent medical procedures, then this information is likely not for you.
But if you take an independent, active role in your own healthcare, you will learn just as we have. And there is no better time to start than now.
With a few well chosen homeopathic resources on hand, I can facilitate my family under most conditions, (plus use my own herbal tinctures, as I've been doing for years).
From our first-hand adventures in homeopathy, I share several experiences that have spurred us on to knowing we are on the the right track:
1. One of our new grandchildren was born right before Christmas, and her 22 month old "big sister" was having to adapt to the new "arrival" in her life. She'd already been thorough many upheavals in her young life within the last 4 months: a tedious cross-country move, moving into a new home, her dad was in training and away a lot, and her momma was nursing and not as available as she'd been used to. She seemed a bit withdrawn. I had been studying and read that Ignatia amara was a beautiful remedy for grief, shock of bad news or loss of a loved one —and we decided to give it.
Prior to giving it, she acted out in numerous ways, had swatted at her mom and the baby, dropping blankets and soft toys on her sister (in a less than sweet way). At times she was inconsolable. We gave her 1 pellet of Ignatia amara 200c before bed (with a clean mouth, away from food) and she slept soundly that night. She had always been a good sleeper before but was unsettled since the move. I kid you not, her mother will testify that the next morning she had kisses for her and her baby sister —and several gently delivered gifts of her stuffed animals and 2 dolls over the course of the day. The effect was day and night. We repeated the dose 3 weeks later (due to slight waning) and the lovely effect has lasted to this writing.
(Note: "Ignatia does not "stop the grief"; instead it gently helps the mind and body process the grief and restore the enormous energy that grief takes away from the immune system." (source)
2. One night an hour before bed in January, I had the sudden onset of a bladder infection with sharp burning, anxiety, urgency, and nothing but a dribble when I voided. (Sorry for the TMI, so I reverted to nurse talk -ha!) I've usually taken lots of usnea lichen and cranberry with good success over a couple days. Since I'd been reading through Kathleen Fry's helpful book 'What's the Remedy For That?', I remembered the section on bladder infections. I checked the possible remedies and saw that cantharis 200c matched my sudden symptoms. I only took 1 cantharis 200 pellet, thinking I would be up for another very soon. I waited for 25 minutes to brush my teeth, and then went to bed. My husband and I were pretty amazed that I didn't wake up once and that there was no sign that I had even had a bladder infection the night before.
3. Here's another beautiful daughter's story: "When my daughter was a few months old, I developed mastitis as a result of a clogged milk duct. It worsened quickly through out the day with progressing symptoms of infection such as fever, chills, and body aches. My care provider called in a prescription antibiotic, but I was determined to avoid the use of antibiotics, and wanted to give homeopathics a try. I started that evening with alternating doses of Belladonna 30c and Hepar sulfuris calcareum 6c, per the recommendation of Joette Calabrese on her website's article on mastitis. By the time my daughter woke to nurse during the night, I was already seeing improvement. By morning, my fever was gone, and I felt nearly normal. I avoided the antibiotic, and recovered much more quickly than I would have, and with no side effects."
4. Another granddaughter at 5 weeks was showing signs of early colic: fussing and tears after nursing, arching her back in pain, lots of gasiness but not dealing with it very well. She was somewhat better with firm pressure to the abdomen. It seemed to relieve her pain and crying when hoisted up with her tummy over our shoulder. We read through the comprehensive guide in the Mother and Child kit and as colocynthis fit her symptoms, we gave her 1 colocynthis 30. She had much better days following the dose but as it didn't resolve completely, she received a second dose. She is now 9 weeks and never developed a true case of colic.
If you're tired of pharma drugs, you're in good company. Moms throughout the U.S. and world are tired, too, so we're turning to homeopathy. It's a century old method that empowers moms.
"Homeopathy is the safest and most reliable approach to ailments and has withstood the assaults of established medical practice for over 100 years." ~Yehudi Menuhin, Daily Telegraph, August 12, 1989
In fact, according to the NIH, nearly 6 million U.S. adults and about 1 million children use homeopathic remedies each year. (source)
With several close friends who have used homeopathy very effectively for years, I know it works and it's safe. It is also very inexpensive.
Homeopathy is not "just placebo". 4 minutes.
I desire that moms gain the (much needed) confidence to treat themselves and their family for simple first aid and common illnesses such as colds, flu's, ear infections, pink eye, allergies, insect bites, grief, anxiety, headaches and more.
For links to numerous research papers and studies on homeopathy, visit the website here and here.
Homeopathic Kits to Consider For Your Home Medicine Cabinet
Ainsworths in London had what I wanted in 2 separate kits (almost everyone else at that time was sold out – many still are – with concerns heightened around the world).
The 42 Remedy Mother and Child Kit and 114 pg guide helps parents through the emotional and physical challenges of pregnancy, childbirth and baby/infant stages, right through to age seven.
The 42 Remedy Essential Kit with it's 72 page guide is for emergencies and anytime.
The cost for a kit is far less than the total of the individual remedies bought separately.
Homeopaths, Resources & Where To Purchase:
I recommend these sites not in any specific order:
Melissa Crenshaw's classes and consultations
Find a Homeopath: https://www.homeopathycenter.org/find-homeopath (You can phone interview (at no cost) any one of them and find a personality you resonate with before moving forward.)
Reputable Sources To Order:
Helios, a huge pharmacy in the UK; Washington Homeopathic Products (WHP) where you'll get the most for your money; Hahnemann Labs; Also, Pure Formulas, Hyland's, BoironUSA, and some can be found at iHerb.
Homeopathic remedies have an indefinite shelf life if handled and stored properly. Keep medicines away from strong light, heat, and strong odors like camphor, menthol, perfume, coffee beans, etc. which will antidote them. Also, the EMFs from our phones will completely annihilate them at as close as 10 inches, so carried together in a purse is not a good idea w/o an RFID blocking bag!
Dr. Luc Montagnier, the brilliant French virologist who won the Nobel Prize in 2008 for discovering the AIDS virus, surprised the scientific community with his strong support for homeopathic medicine. I respect him for rejecting the jabs publically. He stated, "The vaccines don't stop the virus. They do the opposite — they "feed the virus" and facilitate its development into stronger and more transmittable variants."
"Give thanks in every circumstance, for this is God's will for you in Christ Jesus." ~1 Thessalonians 5:18
Medical Disclaimer:
I am no longer a practicing medical professional, and I am not doctor. I am a mother. I do seek scientific confirmation of the safety and effectiveness of the herbs and remedies I use. Using remedies is a personal decision. Nothing I say on this blog is intended to treat or prevent disease. Consult your own doctor.
©2023 Deep Roots at Home • All Rights Reserved