According to research led by Augusta University, a simple nasal wash which you can make at home is able to reduce the risk of being hospitalized for COVID by 8X.
ACE2 receptors are plentiful on human epithelial cells in the nasal cavity, lungs and mouth. A nasal saline wash can help prevent the man-made "virus" from attaching to receptors.
This is a much better preventative outcome than Paxlovid, whose users experienced rebound. Many of the people reporting Paxlovid rebound infection had been vaccinated. There been almost no reporting this in the press.
It's also statistically more effective than any COVID jab performs in practice, and it doesn't cause clots.
Simple Nasal Wash Recipe: A Basic Skill for Health Today
"The researchers say nasal washes are inexpensive and safe and can be administered at home using 1/2 a teaspoon each of salt and baking soda in a cup of (cooled) boiled or distilled water". (source) That's:
1/2 teaspoon sea salt (or regular salt) or 1 NeilMed premeasured salt packet
1/2 teaspoon baking soda
1 cup

of (cooled) boiled or distilled

water
2 drops of

10% povidone-iodine (as recommended by Dr. Peter McCullough at first sign of infection 3-4x/day).
You can use either a regular neti pot as in the video below or a NeilMed squeeze bottle as in the image at the top.
Nasal wash should be performed within 24 hours of symptoms done 2-4x/d daily for 14 days.
Some of the participants in the study supplemented their nasal rinse with a few drops of 10% povidone-iodine. (You might remember, Lugol's 2% iodine is often used when nebulizing hydrogen peroxide in saline which many consider the single most effective early strategy).
"In areas remote to healthcare, this simple intervention will reduce the likelihood of severe disease," said Amy Baxter, MD, lead author.
This is the best video and covers details one needs to know. 7 minutes.
Note: I wrote an article earlier on using Xlear as a Novel Way to Detox Locally and Prevent Harm After Invasive Nasal Swabs and to prevent infection high in the sinus cavity in the first place. The nasal rinse is a complementary solution.
This is the latest peer-reviewed study showing that a simple saline nasal rinse is highly effective against infection at point of entry. This would apply to any other virus or bacteria as well, based on the mechanism of action.
Implications:
The entire pandemic response was completely unnecessary.
This treatment is still being ignored by every mainstream medical institution. The technique originated with Indian yoga practices and is easy to use.
Universities should encourage students do nasal washes preventatively instead of mandating vaccines.
Simply telling newly infected people to rinse their nose with a saline rinse would have reduced the hospitalization rates to levels comparable to the flu.
The CDC is still not telling people to do this today even though there is no risk to anyone.
***For the Full Spike Protein Protocol (including NAC) to protect from transmission from the "V" and to help those who took the "V", go here.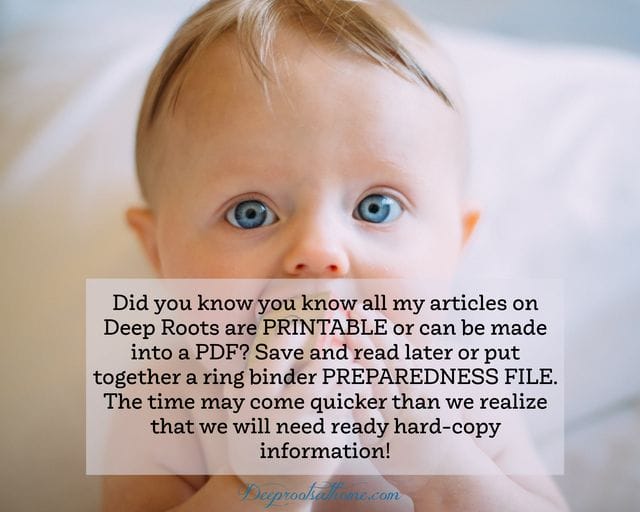 ©2023 Deep Roots at Home • All Rights Reserved