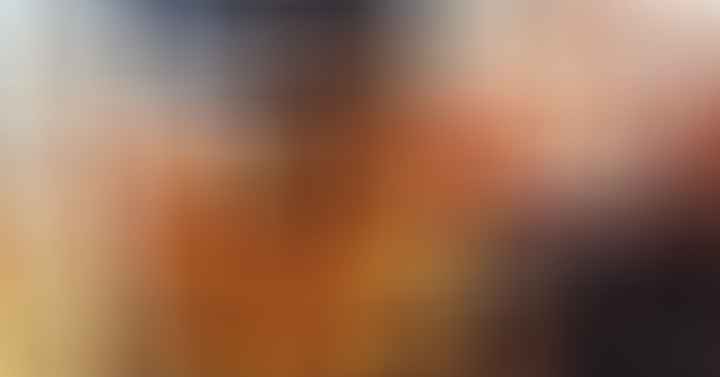 For years, the crisp, paper-like outer skins of the onions I used in soups, salads, and casseroles usually ended up in the compost. But now I don't toss them out.
We need to bring back that "waste not, want not" mentality because there is wisdom in it. In my grandmother's day, it would be unthinkable to toss any part of a vegetable–everything was used.
Recently, onion skin tea became something of a hit on TikTok thanks to board-certified Mamina Turegano, MD and her mother.
And Stacy (of 'Off Grid with Doug and Stacy') will show you 2 ways she uses onion skins.
8 minutes. (Refresh this article if the video is slow to appear).
As the Farmers' Almanac explains, "Plants are stationary by nature, producing everything they need to defend, protect, and heal themselves. Therefore, it makes sense that plants would concentrate many of their protective properties in the outer coverings."
Are Onion Skins Worthy of Being Dubbed a Multivitamin Plus Some? You Decide
It sounds weird to say it our loud, but properly-stored onion skins would be an incredible multivitamin and mineral supplement if times got lean (but you need to save them now).
#1. High quercetin levels:
Onion peels are far more concentrated in the compound quercetin than the flesh of the onion. All onion skins contain quercetin, but you'll find the highest concentrations of quercetin in red onions skins.
Mt. Sinai researchers say quercetin works as an agent for:
lowering

LDL

cholesterol and blood pressure
fighting allergies
reducing inflammation
enhancing muscle growth and function
treating depression
some forms of cancer and other conditions
I just wrote about quercetin as a cancer killer here.
#2. Speed weight loss
Hoping to shed a few extra pounds that have snuck on recently? A study in Nutrition Research and Practice found that those who did nothing other than supplement with onion peel extract daily effortlessly shed 2 lbs. of weight, 1 lb. of fat and 1 inch from their waistlines within 12 weeks.
They found onion skins' quercetin levels increase how many calories your body burns while at rest. (source)
#3. Help with cholesterol
According to Healthline, due to the quercetin, consuming raw onions or onion skins helps patients with low HDL cholesterol (the good cholesterol). Onion may have a role in preventing inflammation and hardening of arteries, which may be beneficial to people with high cholesterol. (source)
#4. Lower blood pressure and prevent abnormal clotting
Research from Cambridge (and more research here) shows that onion skins contain substances that are excellent for blood pressure and help whether your blood pressure is too high or too low.
Sulphurous compounds reduce the accumulation of platelets, improving blood flow and cardiovascular health in general. (source)
#5. Reduce the risk of diseases
Researcher Vanesa Benítez has come to the conclusion that the different parts of the onion act as a functional food medicine for diseases like colon cancer, type 2 diabetes, and cardiovascular disease. The phenolic compounds in onion skins help prevent coronary diseases and have anti-carcinogenic properties.
#6. A rich source of key vitamins and phytochemical compounds called flavonoids
Onion skins are also LOADED with flavonoids and vitamins A, C, and E, potassium, calcium, and phosphorus, providing great antioxidant and anti-inflammatory properties. We now know the outer layer of the onion skin alone accounts for 80% of the vegetable's flavonoid content.
#7. Onion skins tame allergies
Onion skins have the ability to lower both indoor and outdoor allergy flare ups. The quercetin content has a natural antihistamine action, eases allergy symptoms such as sneezing, runny nose and eye irritation by 50%. (source)
Make Onion Skin Tea:
Brewing up a cup of onion peel tea couldn't be simpler. Here's the three-step process that Dr. Turegano mapped out above. You can use red, white, or yellow onions for this process:
Collect your onion skins and wash them thoroughly.
Place a handful of your onion peels in a pot full of water on medium-high heat. Bring that water to a boil and then let it simmer for 15 to 30 minutes.
Strain the mixture into a mug so that you don't get any onion skin bits floating around in your drink.
That's it!
Make Onion Skin Broth:
Mary Sabat, RDN, shares a basic onion broth recipe you can use in your favorite soups and stews. Or simply sip it warm as a comforting, nutrient-packed tonic!
Ingredients
Outer skins of 4-5 onions
8 cups of water
2 to 3 cloves of garlic (optional)
Salt and pepper to taste
As with any homemade broth, you can get creative by adding other vegetable scraps (such as carrot tops or celery leaves) or your favorite herbs and spices to enhance the flavor and nutritional content.
Rinse the onion skins thoroughly under cold water. Tip: You can save the skins from your regular cooking in a lidded container and refrigerate until you have enough.
Add the onion skins, water, and garlic to a large pot.
Bring the mixture to a boil over medium-high heat. Then reduce the heat to low, cover the with a lid, and let it simmer for about 30 to 40 minutes. This allows the flavor from the onion skins to infuse into the broth.
Remove from heat and strain the broth through a fine mesh strainer or cheesecloth into a container. Discard the solid onion skins and garlic cloves.
Season the broth with salt and pepper to taste.
Whole onions should last in your pantry or other cool, dry, dark place (not the fridge) for about two weeks—but don't store them next to potatoes, which emit gas and moisture that can quickly spoil onions.
"I will not move my army without onions." ~General Ulysses S. Grant
"It is hard to imagine a civilization without onions." ~Julia Child
***For the Full Spike Protein Protocol (including NAC) to protect from transmission from the "V" and to help those who took the "V", go here.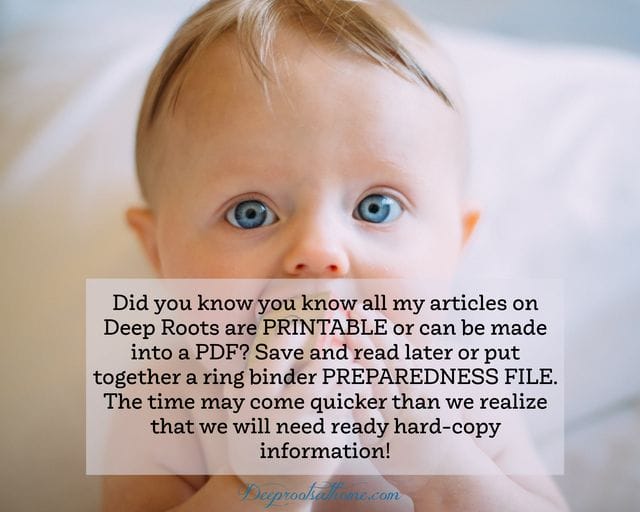 ©2023 Deep Roots at Home • All Rights Reserved