In nursing school in the mid-70s, I was taught that a particular protein people were consuming was BAD for you and carried that misinformation into my job as a heart nurse.
For the past 5 decades or more, those in the health industry strongly recommended limiting eggs in the diet because of the amount of cholesterol in the yolks, even promoting crazy products such as Eggbeaters.
Yet eggs have been a natural part of our diets since the dawning of time. Only now are we learning the full extent of the nutritional wonders they pack, and how beneficial they are in promoting lasting health. It was just one of the early attempts to undermine the goodness of Creator God and make us question His wisdom.

Now researchers have isolated over 1,500 unique proteins in eggs – very different from other sources of protein (source). Eggs have a 'perfect 100' score and many other foods are measured by the protein quality of eggs.
"A box without hinges, key, or lid,
Yet golden treasure inside is hid."
~J.R.R. Tolkien, The Hobbit
Dr. Berg explains. 7 minutes. (Refresh this article if this video is slow to appear).
If you have 3-4 pastured organic eggs a day, you may not need to buy and consume certain supplements because you are getting them in a functional whole food. Not only will this save you money, but you will avoid the often less-than-desirable "Other Ingredients" often added.
Organic Pastured Eggs Nutrient Analysis 2018
Conducted by National Measurement Institute (NMI) (source)
| | |
| --- | --- |
| Nutrient | Average qty /100g (2 eggs) |
| Retinol (Vit A) | 98mcg |
| Riboflavin | 0.4mg (25% daily req.) |
| Thiamin | 0.05mg |
| Vitamin B6 | 0.02mg |
| Vitamin B12 | 0.33mcg |
| Biotin | 5.2mcg |
| Folate | 88mcg (50% daily req.) |
| Vitamin D | 7.9mcg (82% daily req.) |
| Vitamin E | 1.9mg |
| Pantothenic acid | 1.07mg |
| Potassium | 131mg |
| Magnesium | 12mg |
| Phosphorus | 171mg |
| Iron | 1.8mg |
| Selenium | 28mcg (40% daily req.) |
| Zinc | 1.0mg |
| Iodine | 47mcg |
Pasture-raised organic eggs are the best type of eggs to consume. If you can't raise your own chickens for eggs, then a local farmer's market is a great place to buy your eggs.
Find a source local to you: Eatwild's Directory of U.S. and Canadian Farms & Ranches is a great resource.

When the hens are properly raised, their eggs:
Have anti-inflammatory properties
Are one of the few food sources of Vitamin D
Give us a wide range of antimicrobial properties
High levels of omega-3 fatty acids and choline,

an important nutrient for the brain, liver, and heart

Have properties that can help counter cancer and tumors
Support the immune system
Help lower blood pressure
Provide a complete essential amino acid profile

Key source of Vitamin B12, esp. for ovo-vegetarians at high risk of Vitamin B12 deficiency
Highly bioavailable form of Vitamin A due to the presence of fat
One of the few natural sources of iodine in the diet
Provide an alternate source of omega-3s to fish and seafood options
They even contain a form of colostrum
Eggs improve your cholesterol profile and do NOT raise your risk of heart disease (1)(2)(3)(4)(5)(6). Eating 3 whole eggs per day reduces insulin resistance, raises HDL and increases the size of LDL particles in people with metabolic syndrome (7).
Eggs contain the perfect balance of fat-soluble vitamins (A,D,E, K) essential for your brain, hormones, and eyes – and an abundance of trace minerals.
They are rich in the antioxidants lutein and zeaxanthin, both reduce risk of cataracts and age-related macular degeneration.
Eggs provide the best protein in pregnancy as long as the eggs are completely cooked. This means the white has set and the yolk has started to thicken. (source)
To top it off, they are delicious!
I regret that I taught allopathic medicine's 'misinformation' about eggs to many patients' families (to their detriment) and personally missed out on some of the best nutrition during the years I struggled with infertility. So we live and learn. Now I wouldn't be without 3-4 organic pastured eggs every morning.
"Taste and see that the Lord is good." ~Psalm 34:8
My Cast Iron Skillet Frittata: Hearty, So Quick and So Easy
Why Free Range Eggs Are Nutritionally Superior & Egg Brands I Trust
How to Store Eggs at Room Temp for 6 Months Shelf Life in Lime Water
***For the Full Spike Protein Protocol (including NAC) to protect from transmission from the "V" and to help those who took the "V", go here.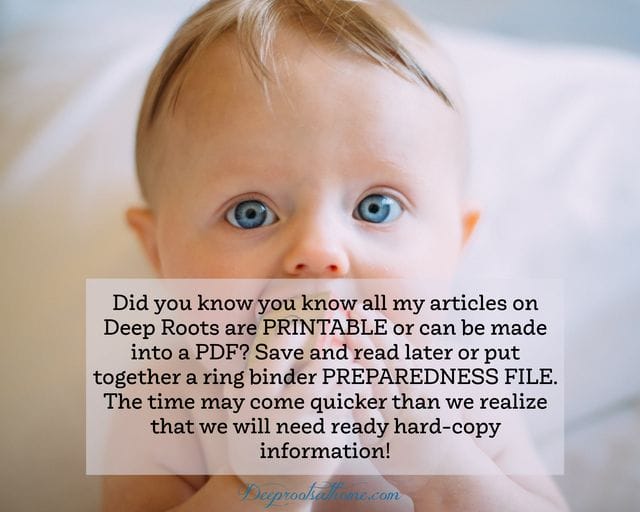 Deep Roots At Home now has a PODCAST! We are covering everything from vaccines, parenting topics, alternative medicine. Head over today and like, share and download a few episodes! https://buff.ly/3KmTZZd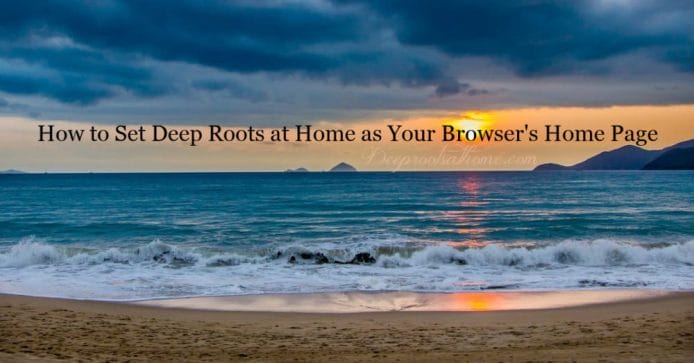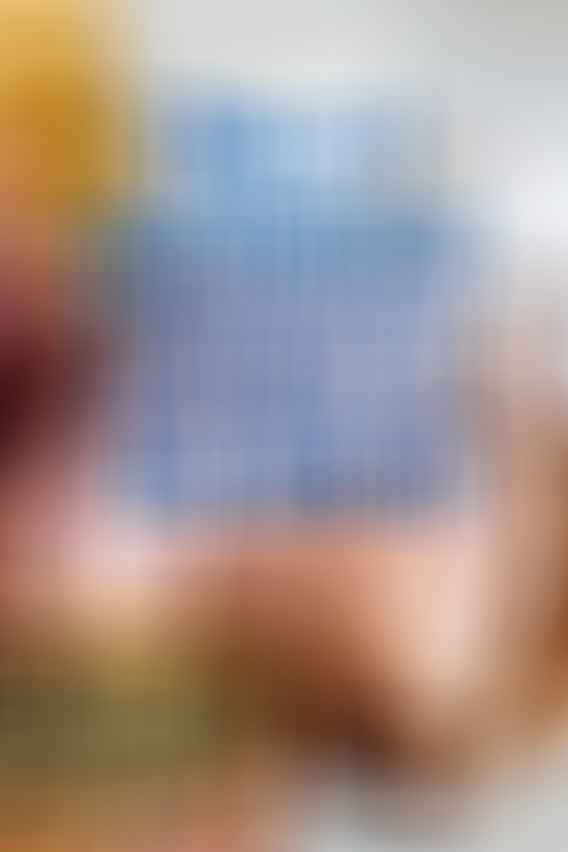 Medical Disclaimer:
I am no longer a practicing medical professional, and I am not doctor. I am a mother. I do seek scientific confirmation of the safety and effectiveness of the herbs and remedies I use. Using remedies is a personal decision. Nothing I say on this blog is intended to treat or prevent disease. Consult your own doctor.
©2023 Deep Roots at Home • All Rights Reserved