Aluminum. We keep reading and hearing that it isn't a problem in vaccines, right?
A new paper just came out that (for the first time ever) measured the amount and location of aluminum in the brain tissue of donors who had been diagnosed with autism.
But before I begin, I believe in parental freedom of choice whether to vaccinate or not. I hope we can all respect each other's choice to decide what is best for our individual children and resist the temptation to judge one another.
That said, here is the word-for-word conclusion of the study:
"We have made the first measurements of aluminium in brain tissue in ASD (Autism Spectrum Disorder), and we have shown that the brain aluminium content is extraordinarily high. We have identified aluminium in brain tissue as both extracellular and intracellular with the latter involving both neurons and non-neuronal cells. The presence of aluminium in inflammatory cells in the meninges, vasculature, and the grey and white matter is a standout (ie. striking) observation and could implicate aluminium in the etiology (ie. cause) of ASD." ~Aluminium in Brain Tissue in Autism, Journal of Trace Elements in Medicine and Biology

Get your free copy of the Vital Vaccine Info E-Book
The results have confirmed researchers worst suspicions.
The amounts of aluminum in these brain samples were higher than anything the authors had ever measured before, even among cases of familial Alzheimer's Disease (early onset Alzheimer's) – which, up to that point, was the highest amount of aluminum they had ever measured in brain tissue.
One of the brain tissue donors was a 15-year old autistic boy, and he had far more aluminum than brain tissue samples of a 44-year old (who presumably died) with familial Alzheimer's disease (see p8).
The researchers were provided only a total of 1 gram of brain tissue from each of the 4 different lobes (occipital, frontal, temporal and parietal), plus 0.3 grams from the hippocampus.
Regardless, they still found significant aluminum in EVERY sample from EVERY individual from EVERY different section of each of the autistic brains.
One of the paper's authors is Dr. Chris Exley who is considered by many the most knowledgeable scholar in the world on aluminum toxicity. Having written over 150 papers on aluminum, he wrote the book on measuring aluminum.
Aluminum: Ingested vs Injected
Given that most (orally) ingested aluminum (and other metals) are excreted from the body, it would be difficult for anyone to imagine these amounts of aluminum (and other metal levels) could come from anything else but vaccines. The FDA states that for patients taking intravenous (IV) fluids exclusively, the IV fluids must not contain more than 25 mcg of aluminum per liter. It also notes that as little as 10 mcg of IV aluminum can cause kidney failure in premature infants or those with kidney problems.
We see the same with mercury…its not in the organs, not in the excrement, not in sweat, not in the hair, where did it go?
To the brain tissue!
Lawrence Palevsky, MD, describes in a legislative hearing in under 3 minutes!
Hair Metal Testing
When a hair analysis is done to determine levels of metals, understanding the results is key.
A negative hair test (no or very minimal metals found) indicates the body is NOT releasing the metals and they are accumulating in the body most likely the brain.
A positive hair sample (where metals ARE found in high levels) indicates the body IS removing the heavy metal. RBC testing is better as it tells you what's circulating, but for most autistic kids they have the metals concentrated in their brain tissue and show no metals in the hair samples or excretions.
Something to be cognizant of.
Look at the Hep B vaccine (for newborns):
So how much aluminum is in the hepatitis B vaccine, which the Centers for Disease Control and Prevention (CDC) recommend giving to babies on the day they are born? A shocking 250 mcg – (that's 0.225 mg) 10 times the maximum "safe" limit dose of 25mcg for a 2 month old!
It could be even higher depending on the specific shot given (see chart below):
Twinrix (Hep A+B) = 450 mcg.
Engerix-B (Hep B) = 250 mcg.
Recombivax (Hep B) = 500mcg.
The CDC further recommends that at the age of 2 months, children be given a round of vaccines that collectively contain between 295 mcg and 1,225 mcg of aluminum, depending on the particular combination of shots.
Vaccine Aluminum Totals up to 18 months
By age 18 months, a child following the CDC vaccination schedule may have been injected with as much as 4,925 mcg of aluminum, again depending on the combination of shots.
So how does aluminum get to the brain when the blood-brain barrier is commonly thought to block harmful agents from crossing it?
This Science Direct link discusses the role of polysorbate 80 in crossing the BBB: Could polysorbate 80 be allowing vaccine ingredients, such as aluminum, mercury, bacterial/viral/yeast protein antigens, to cross the BBB?
Aluminum DOES cross the blood brain barrier!
"Findings imply that aluminum somehow had crossed the blood-brain barrier and was taken up by a native cell namely the microglial cell. Interestingly, the presence of occasional aluminium-laden inflammatory cells in the vasculature and the leptomeninges opens the possibility of a separate mode of entry of aluminum into the brain i.e. intracellularly." (also see PubMed)
Microglial cells are important because a pivotal article published in 2017 observes that "microglia are now known to be active participants in brain function and dysfunction" and notes that "aberrant [synaptic] pruning during critical developmental periods could contribute to neurodevelopmental disorders."
It is clear to many researchers that environmental factors can alter microglia function, negatively affecting brain development and synaptic connectivity; when this occurs during important developmental periods, there may be "consequences throughout life."
Aluminum Increases Toxicity of Mercury
Also consider that Aluminum phosphate increases toxicity of mercury, therefore the CDC has severely underestimated caution about mercury.
The paper's findings refute the FDA statement that "risk to infants posed by aluminum from the entire recommended series of childhood vaccines is extremely low."
Growing Evidence Linking Aluminum to Neuropathology
Meanwhile, a growing number of reports by researchers in the United Kingdom, France, Canada, Israel, the U.S. and elsewhere has furnished substantive evidence linking aluminum to neuropathology, including the epidemics of Alzheimer's disease (AD) and autism spectrum disorder (ASD).
Aluminum in Vaccines + Genetics = ?
Researchers speculate autism sufferers may carry genetic changes that cause them to accumulate aluminum which healthy people are able to remove.
Perhaps there is something within the genetic make-up of specific, (susceptible) individuals which predisposes them to accumulate and retain aluminum in their brain, as is similarly suggested for individuals with genetically passed-on Alzheimer's disease.
MTHFR
With MTHFR genetic mutations in our family (we didn't know back then), I am glad we didn't vaccinate.
So now, if you asked over coffee why we didn't vaccinate, this finding on aluminum is just another thing I'd share.
Please do your research before you vaccinate your child!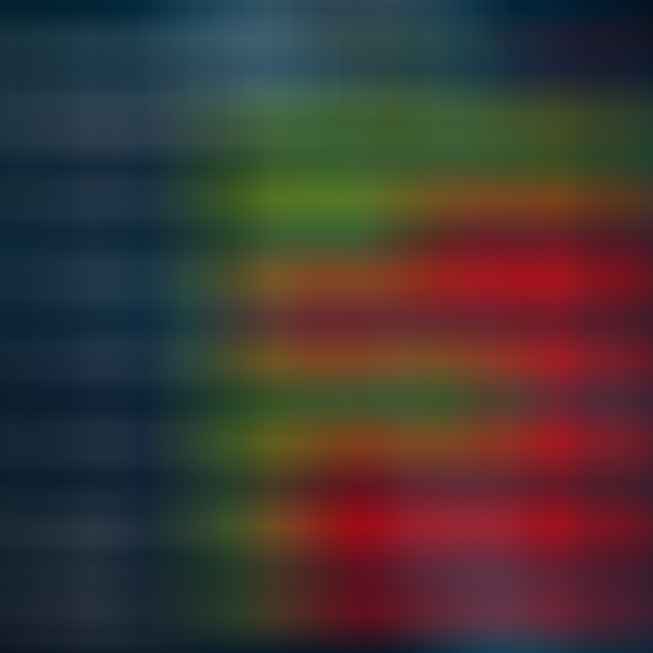 "I pray to God that my fears on aluminum are unfounded, and that several unbiased, objective studies done by completely independent groups who have no ties to vaccine manufacturers or political organizations show that aluminum is safe. If not, I would hope that vaccine manufacturers would start to reduce aluminum and look for new adjuvants as soon as possible. I know this won't be an easy task, but our children are worth it." ~Robert W. Sears, MD
***For the Full Spike Protein Protocol (including NAC) to protect from transmission from the "V" and to help those who took the "V", go here.
Deep Roots At Home now has a PODCAST! We are covering everything from vaccines, parenting topics, alternative medicine. Head over today and like, share and download a few episodes! https://buff.ly/3KmTZZd
I'm still on FB but shadow-banned hard… If you want to stay connected, here is one way…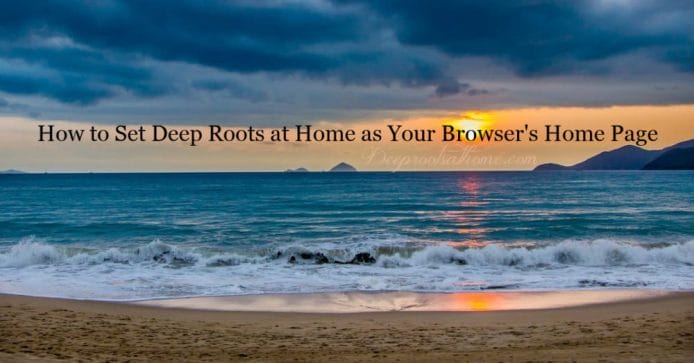 You can also find me on Instagram, MeWe and Telegram.
And please join me for my FREE newsletter. Click here.
Medical Disclaimer: I am no longer a practicing medical professional, and I am not doctor. I am a mother. I do seek scientific confirmation of the safety and effectiveness of the herbs and remedies I use. Using remedies is a personal decision. Nothing I say on this blog is intended to treat or prevent disease. Consult your own doctor.
©2023 Deep Roots at Home • All Rights Reserved