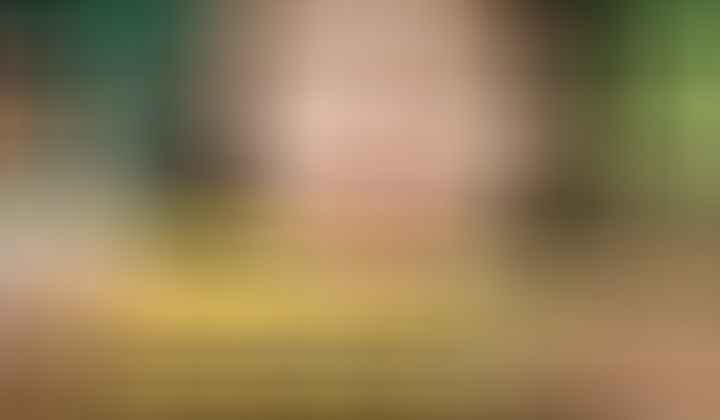 There is mounting anecdotal and scientific evidence that severe behavioral issues such as anger and aggression in children may be linked to corn.
So this could be an exhausting topic or one of hope. To the mother searching to find out why her child is having behavioral issues that appropriate correction and discipline aren't helping: take heart.
High Fructose Corn Syrup (one part of the autism puzzle?)
And, yes, I did find two credible sources that discuss consuming high fructose corn syrup (HFCS) to be associated with the dietary loss of zinc.
Zinc insufficiency has a negative impact on the body's ability to eliminate heavy metals here and here.
Here are a few success stories of how eliminating corn in all its forms from the diet has been freeing and transformational to the child and thus their whole family. [depression] [anger and aggression] [irrational behavior, temper tantrums], [autism], [autism], [obesity], [meltdowns, erratic and inconsistent behavior].
"To better address the explosion of autism, it's critical we consider how unhealthy diets [referenced high fructose corn syrup (HFCS)] interfere with the body's ability to eliminate toxic chemicals, and ultimately our risk for developing long-term health problems like autism." ~Dr. David Wallinga, Institute for Agriculture and Trade Policy (source)
Corn is the most commonly misdiagnosed allergy among kids. Now considered a 'new' food allergy, it is often under-reported. Doctors need to recognize the critical importance of first response, early diagnosis and intervention. Complete elimination is critical, particularly if your child is under the age of three and has a diagnosis of autism.
Subscribe to Email Updates
GMO Corn
Studies have found that GM foods are toxic and more allergenic than their non-GM counterparts. And wouldn't you know: corn is the #1 GM crop. The anecdotal word is out that animals such as squirrels, geese and deer prefer non-GM corn in the field. Might it be a reaction to the Glyphosates used in GM crops, and the animals know something we don't?
GMO Farmer: 'I Won't Eat My Own Crops'
It turns out there are many, many ingredients in our food supply that fall under the category of corn (what 'is, or can be, derived from corn'). Let's find out what we need to be looking for in ingredient lists. Later, I will share a link to a page listing real foods these possible allergy sufferers CAN eat!
All U.S. conventionally produced corn today is genetically modified unless it is organic! That includes sweet corn on the cob at the local grocery store!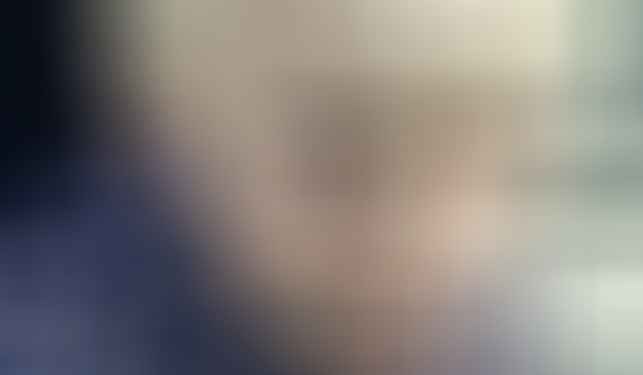 This list of corn-based ingredients and derivatives is not exhaustive, for that would be impossible. If my understanding is correct, there are many derivatives of corn that we don't even know about, and often the employees of food companies do not know either. Just starting with the biggies, you may begin to see improvement to know you are on the right track!
It is my desire that this list will be a gift to help you be an informed consumer. Please help others by adding additional information you have in the comments.
Corn-Based Food Ingredients:
Alcohol
Acetic acid – well known because of its presence in vinegar
Ascorbic Acid (Vitamin C), Ascorbates (use this sodium ascorbate – label reads 100% pure pharmaceutical grade USP-FCC (U.S. Pharmacopoeia-Food Chemical Codex) containing no corn residue, plant antigens, protein impurities, gluten or GMOs)
Artificial Flavorings
Artificial Colorings
Aspartame
Baking Powder – a mixture of leavening agents and starch.
Brown Sugar –if Caramel color is used. Domino's Brown sugar no longer uses Caramel color
Calcium salts that include the words citrate, fumarate, carbonate, gluconate, lactate, magnesium acetate (CMA), stearate, stearoyl lactylate (ex. calcium lactate)
Caramel Color– coloring used in soft drinks, derived from corn "or cane sugar." The "or" in Coca-Cola's explanation refers to a temporary change to make the ingredients Kosher for Passover. The rest of the year, it is from corn.
Cellulose, Vegetable, Powered, methyl, etc.
Citrates – Forms of Citrate include: Calcium Citrate, Magnesium Citrate, Potassium Citrate, Sodium Citrate, and more.
Citric Acid – the source sugar is corn steep liquor along with hydrolyzed c. starch
Corn, anything containing the word.
Corn Meal – items baked sitting on c. meal such as Bagels, Breads or Pizza, may not list c. meal as an ingredient
Corn Starch – in most over-the-counter medicines that come in a dry pill form. Includes Benadryl. Watch for c. syrup in the liquid medications.
Corn Syrup, Corn Syrup Solids
Crystalline dextrose, Crystalline fructose

Dextrin, Maltodextrin – thickening agents found in sauces (check frozen veggies!) salad dressings, and ice cream
Dextrose anything (glucose) – corn sugar, found in cookies, ice cream, and paired with glucose in hospital IVs unless specified not to! Can also be used as a carrier with anesthetic shots such as Lidocaine and Novocaine! Dextrose is also injected into meat, lunch meats and deli cuts. Be weary of "honey baked" items, the sweet flavor may not be from honey.
Ethylene – Produce gassed with ethylene from c. to ripen them: avocados, bananas, tomatoes
Ferrous Gluconate – i.e. as found in canned olives, and comes from corn or potato acid.
Flavoring – Artificial or "Natural Flavors" – as defined by the FDA regulations of labeling of spices, flavorings, and colorings.
Food starch
Words that begin in Gluco- such Gluconate, Gluconic acid, Glucono delta-lactone, Gluconolactone, and Glucosamine
Glutamate
Gluten
Grits
High Fructose Corn Syrup (HFCS)
Hominy
Honey – clear honey (with pollen filtered out) on store shelves may contain corn syrup. Look for raw honey that is thick and non-filtered.
Hydrolyzed Vegetable Protein (HVP), Hydrolyzed c., Hydrolyzed c. protein
Inositol
Invert syrup or sugar
Lactic Acid – Manufactured organically as a byproduct of c. fermentation
Lecithin
Linoleic acid
Lysine
Magnesium Citrate, Magnesium Stearate, Magnesium Fumarate
Malic Acid

All

Malts, Malt extract, Maltodextrin, Maltol, Maltose, Malt Flavoring , Maltitol – (also known as Maltisorb and Maltisweet) Maltitol is made by hydrogenation of maltose obtained from starch.
Mannitol – A naturally occurring alcohol that is often combined with c. derived sugars. Here is the link on USDA's website explaining this practice.
Modified Food Starch, Modified Cellulose Gum
Monosodium Glutamate (MSG) – The MSG Myth site explains MSG is made from corn.
Mono- and diglycerides
Natural flavorings
Olestra/Olean
Polenta
Polydextrose – is synthesized from dextrose, and contains sorbitol and citric acid (all from c.).

Polysorbates (i.e. Polysorbate 80)
Popcorn
Potassium citrate, Potassium fumarate, Potassium gluconate
Powdered Sugar – contains c. starch
Saccharin – in powder form IS Sweet'N Low and therefore contains Dextrose.
Salt (Iodized) – Morton's FAQ explains why they add Dextrose (c.) to their salt.
Sodium Erythorbate, Sodium citrate, Sodium fumarate, Sodium lactate and more

All

'Sorbs', Sorbitan, Sorbitan Monostearate, Sorbitol, Sorbate, Sorbic acid – You will find Sorbitol in Sugar Free items such as candy, chewing gum, cosmetics, mouthwash, and toothpaste.
Starch – often this is cornstarch unless it specifies something else, like potato starch
Sucralose – Sucralose by itself may be corn-free, though it is likely one best to avoid. Repackaged as the brand Splenda, it will contain dextrose and/or maltodextrin.
Sweet'N Low – contains Dextrose, and according to Sweet'N Low, ALL sugar substitutes in powder form contain Dextrose.
Tocopherol (Vitamin E)
Vanilla Extract – most brands will have c. syrup. Though you can find organic brands that do not, the alcohol used may be corn-derived.
Vinegar, Distilled White – can be made from any sugar, but the most common method is to use corn that has been converted from starch into sugar.
Vitamin C (this buffered Sodium ascorbate is labeled GMO and corn-free)
Vitamin E (Tocopherols). Use caution with

products that are "enriched" with added vitamins.

Xanthan Gum – used as a thickening agent. It is found in sauces, spices, and commonly in Gluten-Free foods.
Xylitol – You will find Xylitol in Sugar-Free items such as candy, chewing gum, cosmetics, mouthwash, and toothpaste.
Zein – used in time-release medications, derived from Maize
You can be tipped off by the vague naming of ingredients without specifying their nature, for example: "natural" flavor, vegetable (which vegetable?), starch (which starch?), syrup, etc.
Do not lose heart, dear reader! I held on to Matthew 11: 28-31 when we were in the thick of our son's failure to thrive/food allergy battles. It was the proving ground which drove me to the Lord. Believe it or not, I learned more in that 7 year period than I could ever begin to tell and am trying to use that knowledge to help you. I trust the Lord will give you wisdom as you call on Him.
Resources:
"Do not fear, for I am with you; do not be afraid, for I am your God. I will strengthen you; I will surely help you; I will uphold you with My right hand of righteousness." ~ Isaiah 40:10
"What then shall we say in response to these things? If God is for us, who can be against us?" ~Romans 8:31
***For the Full Spike Protein Protocol (including NAC) to protect from transmission from the "V" and to help those who took the "V", go here.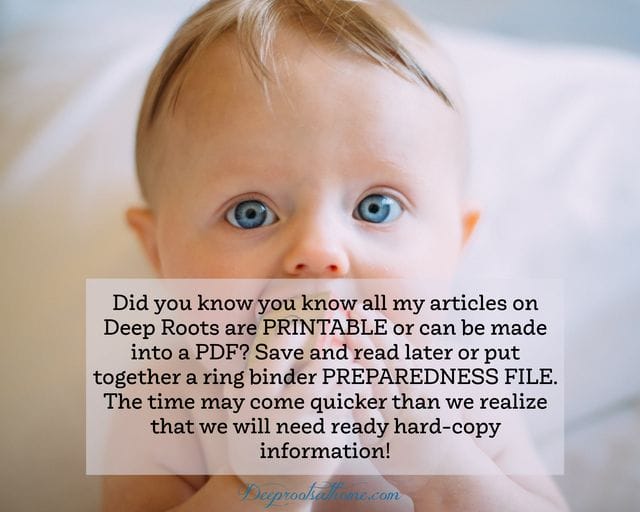 Deep Roots At Home now has a PODCAST! We are covering everything from vaccines, parenting topics, alternative medicine. Head over today and like, share and download a few episodes! https://buff.ly/3KmTZZd
I am once again being shadow-banned over on FB. If you want to stay connected, here is one way…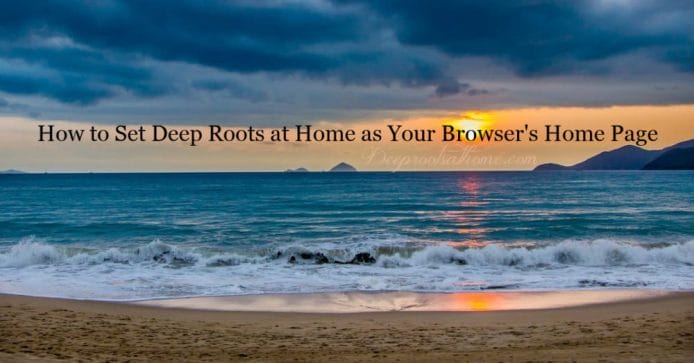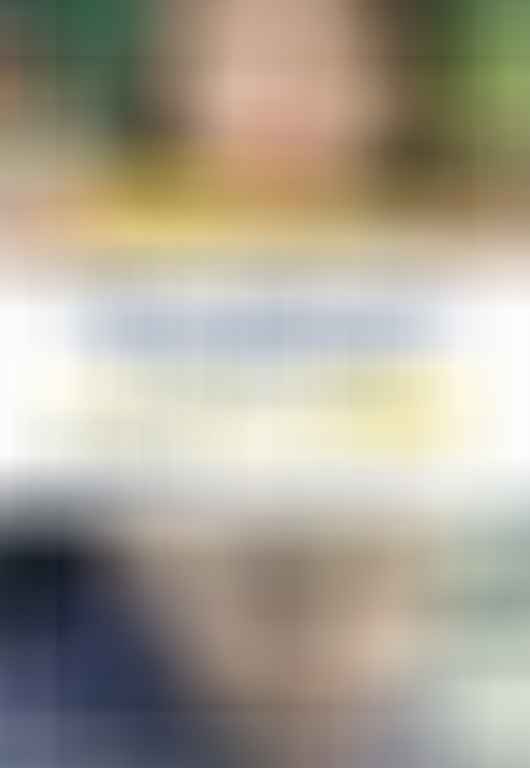 ©2023 Deep Roots at Home • All Rights Reserved