[I'll probably catch some flak from someone who believes insecticides are perfectly safe – or from those who think natural medicine and the belief the body can heal itself, is pure quackery. If you are one of those people, this post is not for you.]
Let me just state that I hate mosquitoes and the diseases mosquitoes carry (Lyme, Zika, malaria, West Nile, and microorganisms including parasites).
But honestly, even more, I hate environmental toxins that damage the human immune and nervous system!

Get your free copy of the Vital Vaccine Info E-Book
Remembering back to the 2017 flooding by Hurricane Harvey in southern Texas and into Louisiana, we saw repeated, heavy insecticide spraying of large portions of these states. And it is not at all uncommon to have regular mosquito fogging in whole neighborhoods, in state parks, at large outdoor events and and on city streets which threaten to sicken us.
Anytime there is increased exposure, consider this simple protocol or portions of it to detox. The good news is that there are some very helpful things we can do to help rid our bodies of these neurologically-damaging insecticides and other toxins.
8 Safe Ways To Detox Insecticides & Pesticides:
A few of these are helpful with mold, as well, as noted.
1. TRS
Advanced TRS is a simple spray into the mouth engineered to bind to any element or small molecule that has a positive ionic charge, such as mercury, lead, nickel, aluminum, cadmium, arsenic, ammonia etc. (including mycotoxins and MOLD byproducts), so you can pee out your toxins about 6 hours later.
TRS has been widely studied and the safety profile and metastudy of 142 total studies shows (see 'What is Advanced TRS?' in FAQs):
Bind heavy metals and over 80,000 toxins
Adjust the balance of vital nutrients like iron & calcium
Support intestinal microflora and pH
Promote healthy immune function
TRS also reduces the overall toxic load on the liver.
To see what TRS can actually do, see Avalyn's Story: How TRS – A Safe Heavy Metals Detox Can Help You and Your Child.
2. Milk Thistle
Milk thistle supports liver detoxification from common toxic exposure (including ubiquitous insecticides). My dad healed from 40 years of psoriasis when I put him on this regularly for 6 months. I recommend capsules of 150 mg. twice a day. Look for dried extract with a minimum of 80 percent silymarin – the liver-cleaning active ingredient. We take this one.
3. Epsom Salts Detoxification Bath
Sweating in a hot bath (along with exercise) is a major supporting method for detoxing your body through the skin and helps with lymph drainage.
It is best to use a warm water temperature that you can enjoy and sit in for 15-20 minutes without discomfort. The suggested temperature range is 101-103 °F/ 38-39 °C, as this is perfect to open the pores for maximum transdermal absorption of the magnesium and sulfur contained in Epsom salts.
When you are finished with your Epsom salt bath, simply get out of the tub and dry off. Do not rinse yourself and most especially do not suds up afterward as this will prevent additional absorption of the magnesium and sulfur that can occur as the Epsom salt bath water dries and remains on the skin.
Possibly the best news of all besides the fact that you get healthier with an Epsom salt bath is that this holistic therapy is dirt cheap!
My simple detox Basic Recipe (Store these ingredients in a clean jar with a tight fitting lid and add 1 C. of mixture into running hot bath water):
2 cups of Epsom Salts (we use this one with no additives).
2 cups of Dead Sea Salts (optional) (we use this one with no additives)
1/2 cup bentonite clay (optional)(I personally do not have concerns about clay clogging drains if using only 1/2 cup)
Did you know you can also use detox baths for aspartame poisoning?
4. Glutathione For Detox AND Prevention
Glutathione detoxification is one of the most important defense pathways. Unfortunately few even know of it. It is effective for insecticides and agri-chemicals, smog, even the corner of a busy intersection.
"Basically it protects us in two ways.
One, it detoxifies or helps remove toxins when they enter the body and subsequently the individual cells in the organs. So after the attack it goes to work removing the toxins.
When a person overdoses on Tylenol, in the hospital, ED or ER Doctor will administer NAC, a drug that promotes the production of Glutathione. I've taken it every day for years to promote ongoing general detoxification.
Secondly, Glutathione detoxification also acts to protect the cell from the invading toxins. So this is, in-effect, preventative medicine." (source)
Glutathione supports liver enzymes that break down mold toxins, man-made toxins (like these insecticides) and heavy metals.
Your digestion will destroy normal glutathione, so opt for a liposomal glutathione supplement that makes it through your stomach. Instead our family uses N-acetylcysteine (NAC), and alpha-lipoic acid, (1 a day each) which the body can use to make its own glutathione.
5. Burdock Root
Help get the toxins out once they are released from the cells. This classic detoxifying agent produces a diuretic effect on the body which aids the filtering of impurities from the bloodstream. By promoting perspiration, burdock root eliminates toxins and molds that are dying off through the skin. We use this one 2-4/day.
6. Grapefruit
It may surprise you but alkalinizing grapefruit binds to toxins and helps flush them from your body (similar to lemons). It contains a flavonoid called naringenin, a potent antioxidant that also decreases your body's insulin resistance to help prevent diabetes, and reprogram your liver to melt accumulated fat, instead of storing it.
Why is this important to detoxification? Because toxins tend to collect in the fat around your tissues, like your liver, and eating grapefruit (and drinking lemon juice) will help you stop this process.
7. Garlic
Another food that can help clean out your body is garlic. Garlic increases phagocytosis. This boosts the ability of your white blood cells to gobble up and expel the effects of toxins in your body.
Eating three cloves of fresh garlic (with food) per day will help you detox. If you don't like the smell of garlic, you can get odorless aged garlic, 2/day, like this one at any health food store.
Update: Several have asked how to use several of these in combination.
We personally have used different combinations of all of these (depending on what I have on hand): soaking Epsom salts/clay baths, grapefruit, we make Essiac tea that contains burdock root and other cancer fighters, garlic, NAC and Alpha lipoic acid (every day), and milk thistle to assist the liver do its job. These all work together when done together. Just drink a lot of water all day when you do this so it flushes out!
I hoped to keep this simple and give you some ideas of how you can protect yourself and your loved ones from this toxic environmental situation.
***For the Full Spike Protein Protocol (including NAC) to protect from transmission from the "V" and to help those who took the "V", go here.
Deep Roots At Home now has a PODCAST! We are covering everything from vaccines, parenting topics, alternative medicine. Head over today and like, share and download a few episodes! https://buff.ly/3KmTZZd
I'm still on FB but shadow-banned hard… If you want to stay connected, here is one way…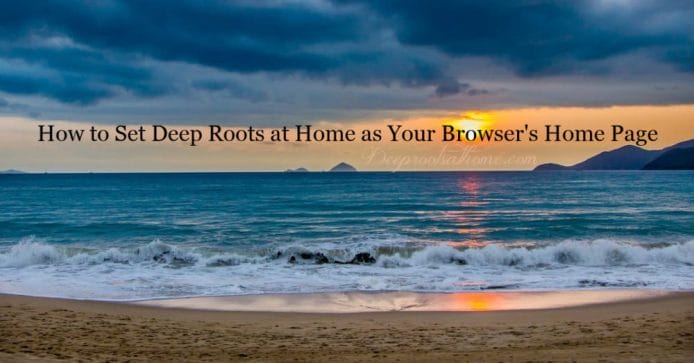 You can also find me on Instagram, MeWe and Telegram.
And please join me for my FREE newsletter. Click here.
Medical Disclaimer: I am no longer a practicing medical professional, and I am not doctor. I am a mother. I do seek scientific confirmation of the safety and effectiveness of the herbs and remedies I use. Using remedies is a personal decision. Nothing I say on this blog is intended to treat or prevent disease. Consult your own doctor.
©2023 Deep Roots at Home • All Rights Reserved