[As a nurse, I am not tone deaf to all the suffering that is ongoing around us. I realize that this information could be alarming for those who took the shots, therefore I've included a number of ways (below) to digest these clots preventatively, esp. Dr. Mercola's recommendations. No matter what, my patients always tended to do better with more information, not less.]
Richard Hirschman has been a board-certified embalmer for over 20 years. In 2021, he started noticing very odd fibrous blood clots that he had never seen before.
In Jan 2022, 60+% of his cases exhibited these fibrous clots. The only rational conclusion is that the clots, which have proven deadly to their owners, are all associated with the COVID vaccines. Nobody from the mainstream media or medical community wants to touch this story. It's not just Hirschman who is seeing this; it is everyone in the industry he's talked to about it. They are seeing it, but Richard is the only person in the US (to my knowledge) willing to speak out about it.
In this video interview on the Dr. Jane Ruby Show, Hirschman describes unnatural, fibrous clots that are filling vessels, making it difficult to do his job. In the video, you can view the long, rubbery clots firsthand. Warning: These photos ARE graphic.
Strange White, Fibrous Clots: It 'Just Isn't Normal'
"When I do the embalming, I have to go into the vein. And in order for the embalming process, I have to allow blood to be drained. So I actually pulled this huge, long clot — fibrous looking clot — out prior to an embalming," Hirschman said.
The beginning of the clot appears red and like a normal clot, but the majority of the clot is different; it's composed of a white, fibrous material. "It just isn't normal," he said, adding:
"Typically, a blood clot is smooth; it's blood that has coagulated together. But when you squeeze it, or touch it or try to pick it up, it generally falls apart … you can almost squeeze it between your fingers and get it back to blood again. But this white fibrous stuff is strong. It's not weak at all. You can manipulate it, it's very pliable. It's not hard … it is not normal. I don't know how anybody can live with something like this inside of them."
The person from whom the long fibrous clot in the video was pulled had received COVID-19 shots but contracted COVID-19 anyway. They were released from a hospital after testing negative for SARS-CoV-2, but died a few days later — "probably because he was full of blood clots," Hirschman said.
When he spoke with his colleagues, they confided that they're also seeing the same thing.
Shots Dramatically Increase Risk of Acute Coronary Syndrome
A study in the November issue of the journal Circulation is especially relevant given Hirschman's testimony. The study concluded that the COVID mRNA vaccines "dramatically increase inflammation of the endothelium and T cell infiltration of cardiac muscle and account for observations of increased thrombosis, cardiomyopathy, and other vascular events following vaccination."
Factor in that US insurance companies are reporting a 40% increase in deaths occurring in working-age people between the ages of 18 and 64 since the start of the "vaccine" roll-out. One America CEO Scott Davison said: "We are seeing, right now, the highest death rates we have seen in the history of this business – not just at OneAmerica. The data is consistent across every player in that business."
People who had been jabbed more than doubled their risk of acute coronary syndrome (ACS), an umbrella term that includes not only heart attacks, but also a range of other conditions involving abruptly reduced blood flow to your heart. Mayo Clinic's list of signs and symptoms of ACS typically begin very suddenly and include:
Chest pain/discomfort, often described as aching, pressure, tightness or burning
Pain that radiates from your chest to shoulders, arms, upper abdomen, back, neck and/or jaw
Nausea and/or vomiting
Sudden heavy sweating
Indigestion
Lightheadedness, dizziness and/or fainting
Shortness of breath
Unusual or inexplicable fatigue
In a November 21, 2021, tweet, cardiologist Dr. Aseem Malhotra wrote:
"Extraordinary, disturbing, upsetting. We now have evidence of a plausible biological mechanism of how mRNA vaccine may be contributing to increased cardiac events. The abstract is published in the highest impact cardiology journal so we must take these findings very seriously."
Dr. Mercola States Fibrinolytic Enzymes May Help Digest Clots
In the video, Hirschman recommended daily aspirin, but Dr. Mercola suggests fibrinolytic enzymes instead which digest the fibrin that leads to blood clots, strokes and pulmonary embolisms. The dose must be taken on an empty stomach, either an hour before or two hours after a meal as described here: Stop Bleeding, Nosebleeds & Naturally Inhibit Blood Clots (From S Protein). Otherwise, the enzymes will digest your food and not the fibrin in the blood clot.
Also see: Heal Infection or Injection: Mercola's Food List to Clear S Protein Damage
"My people perish for lack of knowledge." ~Hosea 4:6
"Trust in the LORD with all your heart, and do not lean on your own understanding. In all your ways acknowledge him, and he will make straight your paths." ~Proverbs 3: 5-6
***For the Full Spike Protein Protocol (including NAC) to protect from transmission from the "V" and to help those who took the "V", go here.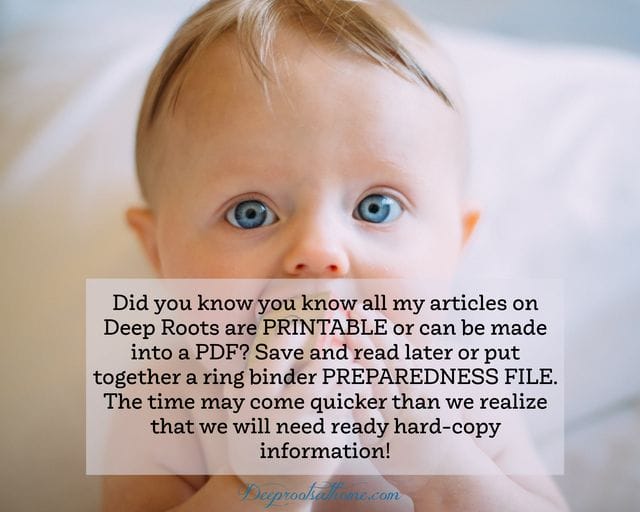 Deep Roots At Home now has a PODCAST! We are covering everything from vaccines, parenting topics, alternative medicine. Head over today and like, share and download a few episodes! https://buff.ly/3KmTZZd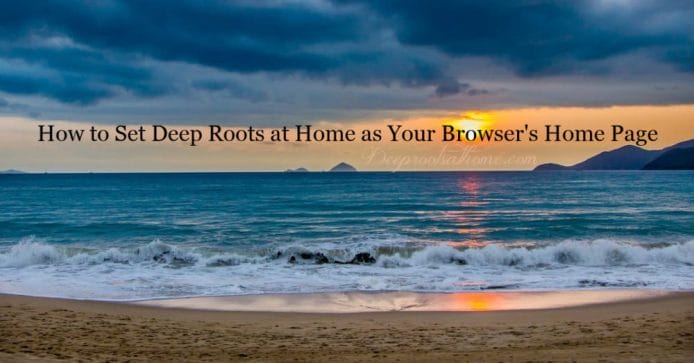 ©2023 Deep Roots at Home • All Rights Reserved