Do you have three or more children?
Congratulations! You are outnumbered!
Be inspired with PRACTICAL ideas on how to manage a home full of children, and embrace it!
These books were chosen because they all give you tips and fun ideas about how to love your kids – without losing your mind!
Print this booklist before going to the library!
Here are some of the best books for busy moms!
Best Books for Big Families!
Windows to Our World: Sarah's Journal, Growing Up, Crossings Oceans, Finding Love & Giving Life to 10 Children by Sarah Janisse Brown, creator of the amazing Dyslexia Games. Sarah has written here on DRAH about this wonderful reading help for MANY children who confuse letters (and adults, too!)
Any Christian homeschooling mom will love this story. Any teen girl who loves the Lord will love this story. An inspirational read of an adventurous, God-led family! When we want what Jesus wants, He brings us along electrifying paths.
More Hours in My Day: Proven Ways to Organize Your Home, Your Family, and Yourself by by Emilie Barnes and Sheri Torelli
Filled with inspiration, encouragement, and tried-and-true tips, this book is a must-have for every woman!
Discover how to:
Establish simple systems that save time and money and gain peace of mind
Organize the home's problem areas–kitchen cupboards, crowded closets, home offices, and more
Reclaim precious time for family and friends
Managers of Their Homes – A Practical Guide to Daily Scheduling for Christian Homeschool Families by Steve and Teri Maxwell
Schedules ARE stress-busters, but you need the proper tools to make it that way. In Managers of Their Homes, you will discover practical help on planning and implementing your schedule despite the challenges you face. Can you imagine how wonderful it would be to go to bed each night, with the peace of mind that you accomplished what you wanted to each day?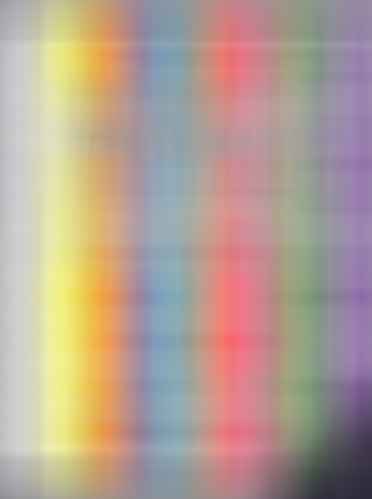 Are you raising your children to be self-sufficient? In the uncertain days ahead, will they be able to fend for themselves? Or will they be like so many modern Americans, dependent on others to do everything for them…as long as they have the money to pay for it. When money was tight for our grandparents, they could still enjoy good food and nice clothing and furniture because they knew how to make these things for themselves. They were self-sufficient.
D
iscover how to speak your child's love language in a way that
he or she
understands.
Discover your child's love language
Assist your child in successful learning
Use the love languages to correct and discipline more effectively
Build a foundation of unconditional love for your child
A Sane Woman's Guide To Raising A Family by Mary Ostyn
Written from the practical, experienced perspective of a mother of ten and has thoughtful, helpful answers to important questions. Can a mother meet the needs of multiple children without drowning in sheer neediness? How can a moderate income stretch to include more children? How can you make space in your home work for you? What are some ideas for handling mountains of laundry? How can you preserve time for yourself and your marriage? How can you manage multiple children and their activities?
The Walton Family Cookbook by Sylvia Resnick
"Gathering around the dinner table to discuss the happenings of the day was a tradition that was cherished by all of the Walton family. Good food and lively conversation creates a bond that is cherished and long remembered by each of us. You'll find anecdotes from the Walton's own family dinners." And, yes, feel free to change recipes to your health needs!
Loving Our Kids On Purpose: Making A Heart-To-Heart Connection by Danny Silk
You CAN raise good kids! Loving Our Kids on Purpose combines the principles of the Kingdom of God and revival to form a powerful strategy for parents.
Books ABOUT Big Families
How has literature treated the subject of large families? Serious novelists, children's authors and non-fiction writers have been drawn to this subject where meal times are always an event and the laundry never ends.
Goodnight, John-boy by Earl Hamner Jr
Published in 1961, this novel was the basis for that long-running TV series The Waltons in the 70s. The author, Hamner grew up in rural Schuyler, a village in the foothills of Virginia's Blue Ridge Mountains. As is true in most families, the Waltons faced many challenges, occasionally stumbled along the way, but they struggled to live their lives within the framework of the values they believed and taught.

The Story of the Trapp Family Singers by Maria Augusta von Trapp
Published in 1949, this is the true tale of Maria, the novice nun who takes a job as a governess of seven children in the Austrian household of widower and retired naval captain Georg von Trapp. Baroness Maria Augusta Trapp tells the dramatic story that inspired the classic American musical The Sound of Music. Doe, a deer, a female deer, ray, a drop of golden sun…. you know the rest.
Little Britches: Father and I Were Ranchers Book 1 of 8: (all are wholesome) by Ralph Moody

Print this booklist before going to the library!
My Living Books Lists:
Jesus said, "Let the little children come to me, and do not hinder them, for the kingdom of heaven belongs to such as these." ~Matthew 19: 14
©2023 Deep Roots at Home • All Rights Reserved