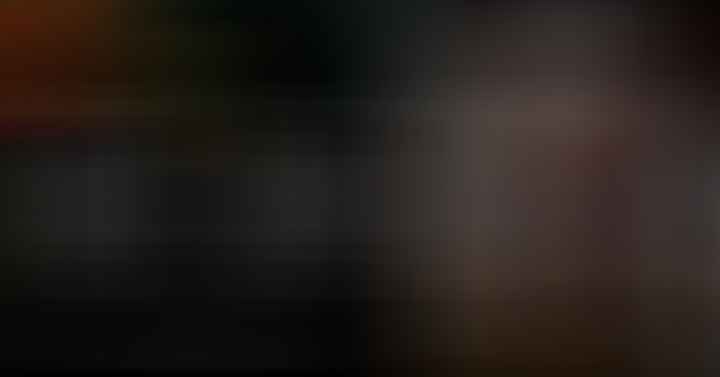 Knowledge is powerful.
In 2012, Dr. Suzanne Humphries wrote her original protocol for whooping cough using Vitamin C. Since then, she has received hundreds of appreciative letters from parents telling her how the protocol worked using it on their own. I (Jacqueline) write this for my own children who are now about to have their own families, but I also want to share it here for anyone who is willing to do a little study. Your child's health and recovery is worth a few hours of your time to learn.
This is summarized, but to gain a full understanding, please go to Dr. Suzanne's full sodium ascorbate protocol for whooping cough (or another source) and read it. You will learn an amazing amount by watching her brilliant video below.
Please do not jump to the protocol if you do not understand the full picture. If you do, you may struggle to work out how, when and why to adjust vitamin C dosing.
The good news is that whooping cough treatment is simple and inexpensive, and it can be done at home.

Get your free copy of the Vital Vaccine Info E-Book
Use this Vitamin C (sodium ascorbate) Protocol with your doctor or at home
You can use this protocol with your doctor: Dr. Humphries writes, "If you have a cooperative medical provider, this document can serve as a guideline for them and you to work together. However, as you will see by parents' experiences on drsuzanne.net, most parents use the document on their own with success. Their stories will give you hope to put aside the negative messages propagated by ignorant and mis-educated mainstream media and the conventional medical system."
She writes: B. pertussis infection as NOT a walk in the park. For many people, it is a severe and worrying cough.
If the B. pertussis vaccine was safe and effective, it may have been worth using. However, the B. pertussis vaccine is probably one of the most ineffective.
It's many disadvantages which lend dubious, fleeting protection to the individual, results in numerous doses and boosters from cradle to grave. In fact, the more whooping cough vaccines a person receives, the less effective they become.[1] Conversely, a 2010 study suggested that natural immunity to whooping cough lasts at least 30 years[2], whereas the immunity from a vaccine lasts three years at most.[3]
Is Vitamin C (Sodium ascorbate) a cure? No, but the majority of parents who use it on their infected babies, and young and older children, report a significant decrease in cough intensity, with thinning and loosening of sticky mucus, within the first 24 hours of proper dosing. Ascorbate, in properly spaced, very high oral doses, will get you and your children through the weeks with vastly reduced symptoms while developing lasting immunity that will later protect those around them more effectively than vaccines can.
Dr. Suzanne states,"Whooping cough is the place that I use the most vitamin C… Antibiotics do not change the cough, except often will make it worse because you are impairing the immunity and doctors have nothing else to offer."
This video will be exciting to anyone who wants to knowledgeably avoid iatrogenic accidents.
She goes into all uses (including use for sepsis) in an easy to understand way.)
Identifying Whooping Cough In Your Child
"The cough will become more regular and predictable, first at night. You may get coughs every hour, on the hour. This is because it takes around an hour for the mucus to pool deeper inside the lungs. Usually parents start to suspect whooping cough once the cough becomes regular in the day as well. If you suspect it is whooping cough, write down or electronically record the time of each coughing spell at the beginning, to see if a pattern establishes. This will help with diagnosis.
"Why write it down? Because life will become so hectic you won't be able to remember, and your paper or phone will be your memory. It will enable you to look back clearly, without panic, and see what the progression has been.
"Once the cough is established, at the end of some coughs, fairly thick mucus might come up. This is because the bacterial exotoxins have eroded most of the hairs in the bronchi that normally sweep the mucus up and around, like a non-stop river to keep the surfaces moist.
"The earlier in the illness you start using ascorbate, the fewer bronchial hairs will be lost. Once bronchial hairs are lost, the cough sounds dry, and that's because the mucus membranes aren't being kept as regularly moist as normal. Most children do not pool mucus, so long as they continually bring it up.
"Healthy babies, toddlers, and older children with whooping cough look quite normal between the telltale coughing spells." (source)
Types of Vitamin C ascorbate to have on hand
Powdered Sodium ascorbate (PSA) crystalline from a non-GMO source. I recommend Nutribiotic brand available from amazon or iherb.
Liposomal sodium ascorbate (LSA). I recommend Livon labs brand lipospheric available from Amazon and iherb. Note that this is a soy-based product and also contains 12% alcohol, about 1/8th tsp per pack. I have not had any problems even in very young babies.
A more recent discovery of mine was Sufficient-C brand ascorbic acid. The benefit of this brand is that it tastes amazing. It is a bit more expensive than Nutribiotic SA and it is Ascorbic Acid (AA) not Sodium Ascorbate (SA), but I recommend you use it for older children and older toddlers who are weaned from breast milk IF you have to give very high doses of PSA or LSA. Why? Because you can hide the PSA and LSA in it. I have yet to see one adult or child say they didn't love this brand of ascorbic acid. Best of all, it is sweetened with stevia and nothing harmful. It also contains caffeine free-green tea extract, L-lysine and bromelain. You can use a 50:50 PSA and Sufficient-C combination, or add some LSA to the sufficient-C to hide the taste of the LSA.
Dr. Suzanne states, "Vitamin C is never a poison in the body, because so many functions of the body require it, and whenever you take too much, you will have an episode of loose bowels, as the excess is removed from the body. This is how you know you've had more than enough."
General Care of the Child
"Watch the child carefully throughout the day, and write down everything, including how you are feeling. If the child feels hot, go ahead and take the temperature. Under no circumstances use cough suppressants of any kind, or acetaminophen, fever reducers, or cold medicines. Parents have been conditioned to fear fever, but fever is the body's innate mechanism to deal with disease." (source)
Vitamin C Dosage Instructions
Sodium ascorbate is cheap and easy to find. It is a slightly sour, salty powder and small dosages contain large amounts of needed vitamin C for treating whooping cough.
To calculate dosage: Divide child's weight in pounds by 2.2, then multiply by 375. This is the total number of mg. one should take during waking hours each day, divided into frequent dosages.
There are 1112 mg of vitamin C in 1/4 tsp (one dose) of Nutribiotic sodium ascorbate.
For a child who weighs 40 lbs, the dosage would be about six 1/4 tsp doses throughout the day. This can be divided into smaller, more frequent doses if needed.
40 / 2.2 = 18.18 X 375 = 6,818 / 1112 (the mg of vitamin C in one 1/4 tsp dose) = 6.13 doses in one day
At this dosage, the vitamin C should cause "bowel flushing," the point at which bowel tolerance of vitamin C is reached and stools become loose. While an unpleasant side effect, this is a sign that the body has become saturated with vitamin C.
She says, "If your dose is right, within 8 hours there should be a significant reduction in the coughing frequency and severity. If you start to taper the ascorbate too soon, e.g., before two-four weeks, you could see an increase in cough.
Because the toxins produced by pertussis can persist for up to three months, it is recommended to continue treatment throughout that duration.
Liposomal Vitamin C Use
Liposomal Vitamin C is suggested for exclusively breastfed babies.

Occasionally, Liposomal vitamin C may be needed at any age if bowel tolerance has been reached but the coughing persists. In that case, a liposomal vitamin C can be added in similar doses.

Get your free copy of the Vital Vaccine Info E-Book
I urge you as a parent to gain a basic understanding of this protocol to dramatically lessen the difficulties of whooping cough for your child and avoiding altogether the challenges found in the modern medical system of today.
To learn more, follow Dr. Suzanne over on FB here. See more or her excellent videos here.
Her book Dissolving illusions gains a 5 star rating and is a best seller, because people want the truth!
****For the Full Spike Protein Protocol (including NAC) to protect from transmission from the "V" and to help those who took the "V", go here.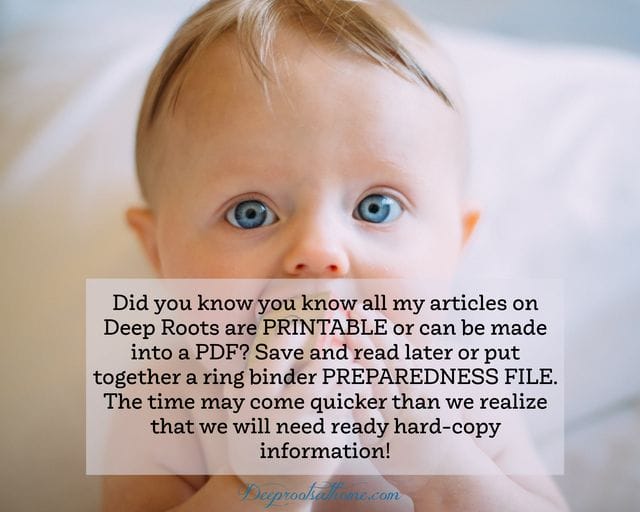 Deep Roots At Home now has a PODCAST! We are covering everything from vaccines, parenting topics, alternative medicine. Head over today and like, share and download a few episodes! https://buff.ly/3KmTZZd
I'm still on FB but shadow-banned hard… If you want to stay connected, here is one way…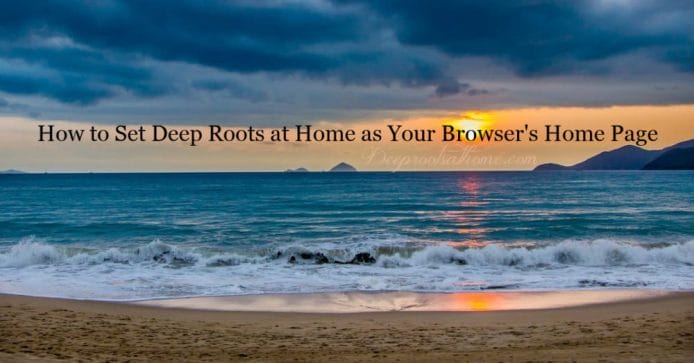 You can also find me on Instagram, MeWe and Telegram.
And please join me for my FREE newsletter. Click here.
Medical Disclaimer: I am no longer a practicing medical professional, and I am not doctor. I am a mother. I do seek scientific confirmation of the safety and effectiveness of the herbs and remedies I use. Using remedies is a personal decision. Nothing I say on this blog is intended to treat or prevent disease. Consult your own doctor.
©2023 Deep Roots at Home • All Rights Reserved