Unfortunately, many, many people took the Covid jab(s) before the dangers became obvious, and we are now praying that the consequences for those who took what was falsely presented as a "vaccine" will not be as serious as many experts have been desperately trying to warn us.
Having said that, we can do a lot more about it than simply sitting around and waiting to see who is harmed or dies.
Research is already being hurriedly done in that direction in the hope that many lives can be saved and much severe illness avoided. (See protocol below).
We now have evidence of the injections containing: mRNA, spike protein, graphene oxide, and highly toxic SM-102, and other potentially toxic substances.
According to credible, published research from scientists in Spain from La Quinta Columna, some—but not all—injections, appear to contain high levels of graphene oxide while some appear to be saline placebos.
UPDATE 8/1: Now graphene oxide has been confirmed with irrefutable documentation by former Pfizer employee whistleblower and current analyst for the pharmaceutical and medical device industries here.
And this video discusses the findings of graphene oxide and how it sets into motion a whole cascade of inflammatory responses and cell death in you or a loved one.
Even the first 5 minutes are explosively informative. Turn your volume down inititially…
and this shows what Graphene oxide does to the blood of the vaccinated under the microscope:
Natural Protocol:
This protocol may mitigate damage in those with "buyer's remorse" who've been injected with spike protein, graphene oxide, SM-102, and mRNA. The same protocol is very useful to protect those concerned with the spike protein transmission FROM those who've been injected.
Choose what fits your situation best.
Nattokinase (proteolytic enzyme) has a history of being used to prevent blood clots by safely dissolving fibrin.
Serrapeptase (proteolytic enzyme) breaks down proteins into smaller particles and is antiinflammatory. It's wound-healing, reducing fluid and debris accumulation around injured tissue.
**For the Full Spike Protein Protocol (including NAC) to protect from transmission from the "V" and to help those who took the "V", go here.
Main Natural Sources High in Shikimic Acid Known to Block the Spike Protein:
And this gem of a video by Judy Mikovits. She discusses suramin and pine needles, corruption surrounding that, and gives many more suggestions:
More Superherbs High in Shikimate Help Disable Spike Protein
St. John's Wort (

Hypericum androsaemum):

shikimic acid is found in abundance
I found testing of 5 bean sprouts and all rich in shikimate (incl. red kidney bean, mung bean, and alfalfa). The highest content is during the sprouting process.
Feverfew (leaves and flowers are rich in shikimate)
Giant Hyssop or Horsemint (Agastache urtifolia)
LiquidAmbar (Sweet Gum tree) A tincture or tea of the spiky seed pods is rich in shikimate.
Carrots and Carrot Juice
Wheatgrass and Wheatgrass Juice (the young blades)
**For the Full Spike Protein Protocol (including NAC) to protect from transmission from the "V" and to help those who took the "V", go here.
"Let food be thy medicine and medicine be thy food." ~Hippocrates

"So do not fear, for I am with you; do not be dismayed, for I am your God. I will strengthen you and help you; I will uphold you with my righteous right hand." ~Isaiah 41:10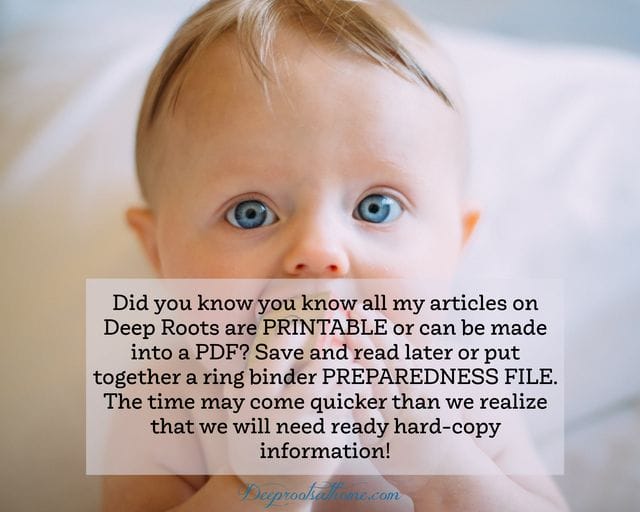 Deep Roots At Home now has a PODCAST! We are covering everything from vaccines, parenting topics, alternative medicine, and I just gave my testimony of past abortion. We are doing this on a trial period to see if this interests our audience. So head over today and like, share and download a few episodes! https://buff.ly/3KmTZZd
I am only on FB now by the grace of God. The algorithms are set to make it hard for me to be seen there… If you want to stay connected, here is one way…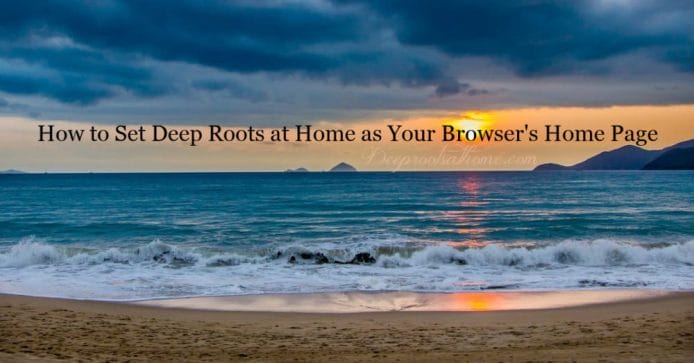 You can also find me on Instagram, Truth Social (a new free-speech conservative channel), MeWe and Telegram.
Medical Disclaimer: I am no longer a practicing medical professional, and I am not doctor. I am a mother. I do seek scientific confirmation of the safety and effectiveness of the herbs and remedies I use. Using remedies is a personal decision. Nothing I say on this blog is intended to treat or prevent disease. Consult your own doctor.
Jacque's Update: Facebook and social media platforms are cracking down on Conservative/holistic health content. Many of you have complained that you never see our content in your news feeds on social media. There's only one way to fight back — and that's by joining my FREE newsletter. Click here.
©2023 Deep Roots at Home • All Rights Reserved