As a parent of a kid with ADHD, there are many things that overwhelm me when it comes to making choices for my child. Nutrition and supplements have been something we have worked on for years. We keep tweaking our plan of attack -now we are gluten, corn and nearly sugar free. I have tried many different supplements and can honestly say, that I have found the best natural ADHD supplements for kids that really work.
Keep reading below for updates 1 and 2 years later and how we were able to reduce my son's medication by half and then take him off completely.

[I share this post by Beth Grushkin from FuzzyMama because we both want you and your children to thrive!]
I say "our" plan of attack because ADHD is a family issue-one that really can affect everyone in the house, not just the person diagnosed. I have learned so much over the course of trying to figure how to best manage my son and have found out that what goes into his body can have a huge effect.
I am uber vigilant about what my both my boys eat. We stay away from corn and gluten completely. We limit processed sugar to a once a week treat. We buy organic fruits and vegetables as much as we can. We are low on grains and eat mostly grass-fed meat. Dairy is limited to yogurt. Both boys drink water or unsweetened almond milk, exclusively. I have read tons of parenting books to help our struggles, as well. These steps alone have made a big impact on both of my boys.
That being said, even with our excellent nutrition, my son still takes medication to help him focus at school. (Update: My son does not take prescription meds any longer. YEAH! We think these are the best natural ADHD supplements for kids. Read our update below or skip right to our ADHD STORY.)
I love to share what works with us, in the hopes that it will help others find a little relief for their family. ADHD can leave the whole family feeling emotionally and physically depleted. For us these really are the best natural ADHD supplements. (I take some of them, too!)
Attention is a liquid multi-vitamin with an emphasis on magnesium. The ingredient list is packed with fruits, veggies, fatty acids, magnesium and other important nutrients that many kids do not get in their daily diets. We usually take it at bedtime to capitalize on the calming effects of magnesium. I notice a marked difference in both kids and their ability to settle down for bedtime.
The Calm Kids Multi pictured has been discontinued, and that is okay… LiquidHealth Attention is actually a slightly better product!
We have been hearing about the beneficial effects of fish oil for kids with ADHD for awhile now – especially boys, who's brains seem to be starving. Some fish oil supplements taste icky or make you burp up a fishy taste – Barlean's does not. The flavors are yummy and both my boys take a healthy dose of this every morning.
What I notice: While this is harder to notice concrete results, my boys seem to be more focused at school this year and have no trouble doing homework after school (it used to be a battle) While I can not directly correlate these improvements to the fish oil, I think it has had an overall great effect on their health. My boys are rarely sick and miss school one or two days a year for illness.
Gut health is another topic that has gotten so much press lately. Our gut, it seems, is like second brain, with it's massive amount of neural tissue capable of affecting our mood and overall well-being. A healthy gut is vital for overall health, the absorption of nutrients, protecting the body from foreign invaders, and the regulation of many hormones. Yogurt can help to introduce good bacteria into the gut, but watch out for high sugar content and other added icky ingredients. My boys take these chewable tablets by Jarrow every day to insure they are getting a good dose of healthy gut bacteria. They love the taste, there is no complaining. In fact, they remember to take these without any reminders.
What I notice: My boys rarely get sick or have a need for antibiotics. Their day to day physical health is pretty amazing.
I can not sing the praises enough for MagMind by Jarrow for my son with ADHD. We take one of these in the morning and it helps keep him calm enough until his ADHD meds kick in for school. It takes about 20 minutes to see the effects, so I make sure he gets one on rising. Also, if we run out of Kids Calm Multi, I give him a MagMind capsule about 30 minutes before bedtime, too. Because Kids Calm Multi has magnesium, I make sure to take the MagMind at a different time of day (One in the a.m., the other in the p.m.)
I take MagMind myself, before bed, and it has an incredible effect on my ability to have a really good nights sleep. Seems that most of the population is suffering from a deficiency of this very important mineral. This one is great for the whole family.
Results are very noticeable, not a miracle
These supplements are meant to be used as part of an overall nutrition plan and they are not miracle pills. My son still has struggles with his emotions from time to time. BUT, I have seen a difference with these supplements. The calm times far outweigh the crazy ones. These supplements can be a great compliment to ADHD meds. I am not a doctor, but I am a mother who has learned from experience and a lot of trial and error. Every ADHD kid is different in what works for them, but these supplements stand to benefit ANY kid. Their quality is outstanding.
Please let me know how these work for you, if you give them a try!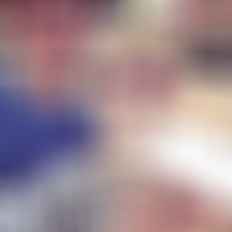 UPDATE–two years later and we are still using all of these. I have been able to take my son off all his prescription medication. Read about our ADHD Journey Part One and Part Two to see all the details of how we got off ADHD medication and switched to natural treatments for ADHD.
Also, we have gotten so much help from a weighted blanket! My son goes right to sleep and I get peace of mind, knowing bedtime will be so much easier.
Beth Grushkin is a Montessori teacher and Simplicity Parenting Coach raising two, tween boys with her husband outside Chicago. More comfortable off the beaten path, she started her blog Fuzzymama to chronicle her journey supporting two boys with ADHD. She is passionate about sharing her mostly natural approach to fight the puzzle that is ADHD in the hopes that she can help families find their own solutions for success.
"Trust in the LORD with all your heart, and do not lean on your own understanding.
In all your ways acknowledge him, and he will make straight your paths." ~Prov. 3:5-6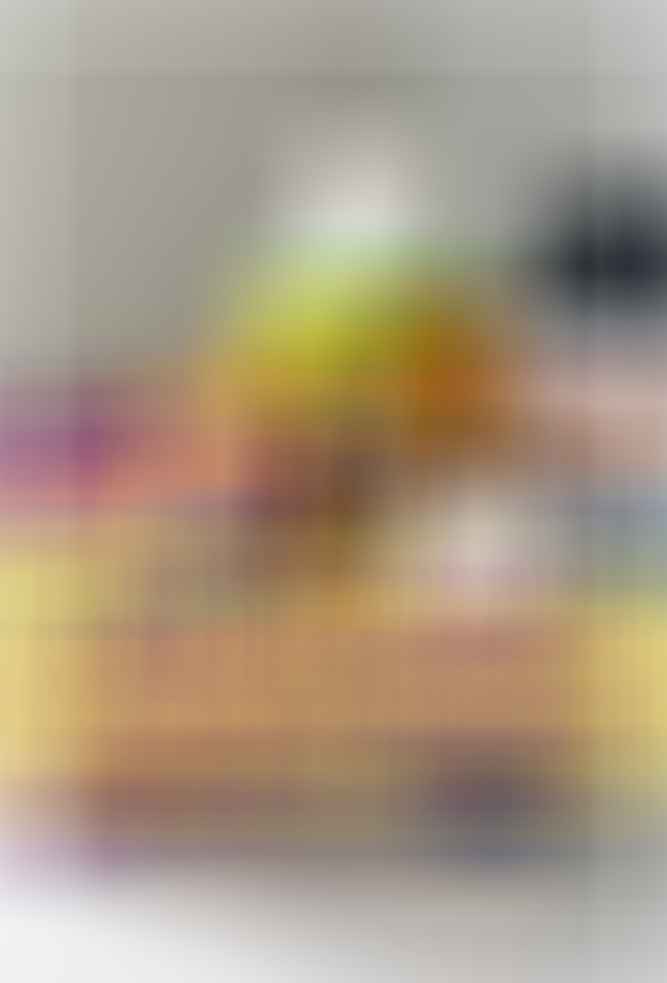 ©2023 Deep Roots at Home • All Rights Reserved