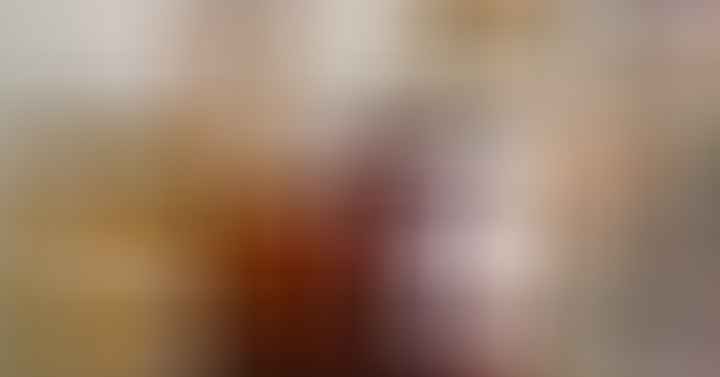 Pickling is a good way to extend the shelf life of fresh produce, especially if you want to extend the late summer/fall vegetables into the winter. Almost any vegetable can be pickled, as long as it's fresh. And I've included my pickled egg recipe and a pickled ginger recipe, too.
(This post underscores the vital need for salt for the prepared home. Should we have serious food scarcity, the home with good quality salt, ACV (apple cider vinegar), some canning jars and a modest garden, will be able to extend food shelf life through the pickling of fresh produce.)
Quick Pickling Basics
If you don't know where to start, here are some seasonal vegetables that you can pickle:
Summer

– Cucumbers, peppers, green beans, okra, carrots, onions
Fall

– Brussels sprouts, cabbage, beets, cauliflower, turnips, winter squash
Winter

– Cabbage, carrots, cauliflower, onions, winter squash
Spring

– Asparagus, beets, cabbage, radishes
Part of the creative process in pickling is deciding on which seasonings and herbs to use. Each one alone has phenomenal health properties.
Fresh dill – distinctive, fresh, excellent digestive aid
Peppercorns

– mild spiciness, even a little radically

improves digestion

Clove

– warm spiced flavor and aroma, antimicrobial
Coriander seed

– nutty and citrusy flavor, wide list of health benefits
Turmeric powder – anti-inflammatory, pretty color and a hint of India. Often paired with coriander and blk pepper
Mustard seed/ground mustard

– For a sharp tang
Fennel seed –

a complex, anise-like

flavor, contains shikimic acid, halts blood clots
You can also add in fresh or dried herbs like oregano, rosemary, or thyme. Avoid fresh basil because it gets mushy.
Brine is maybe the most important part of pickling. The hot salty brine will tenderize and preserve the vegetables, amalgamate the immense herbal flavors, all the while giving the final product important gut-boosting benefits.
While white vinegar is traditionally added to the brine, unless it is organic, white vinegar is usually made from GMO corn. I use Bragg's organic apple cider vinegar (ACV) (or another organic brand) with "The Mother" because it has strong antiviral properties and it's full of life-giving enzymes, probiotics, and proteins that can help keep your gut flora in check.
And raw honey is often used instead of sugar for it's beautiful healing benefits. And contrary to what we've been told, a little raw honey can reduce risk of developing diabetes and help aid medication used to treat diabetes.
Salt, ACV, and honey are 2 foods on my 10 Emergency Foods That Last Practically Forever.
You will need 1 pint (16 ounce) Mason jar and a saucepan for several of the recipes below. (You can also double the recipe and use a quart jar.) Properly wash all jars and lids in hot soapy water, then rinse and dry.
Take note that the total wait time before serving the recipes below is 24 hours minimum. Prep time 10 minutes.
Gather the ingredients for the quick pickled vegetable of your choice. Each recipe makes 1 pint:
PICKLED DILL PICKLES:
1 ½ cups sliced cucumbers

1/8- 1/4

small

red onion

peeled and sliced into crescent moons, depending on room in jar

1/4 teaspoon (tsp) sea salt
1/2 tsp (~5-7) peppercorns
4-6 fresh dill sprigs
1/4 tsp ground mustard seed
1/2 cup water
1/2 cup apple cider vinegar
a pinch of caraway seeds, optional
1 tablespoons (tbsp) preferably raw honey, optional. If your honey is raw, wait to add it to the jar until it is has cooled to preserve the living enzymes and health benefits.
PICKLED DILL CARROTS (or okra, asparagus, green beans)
PICKLED BEETS:
1 ½ cup beets, baby beets whole or larger beets sliced

1/8- 1/4

small

red onion

peeled and sliced into crescent moons, depending on room in jar

1/2 tsp (~5-7) peppercorns
1 sprig fresh dill
1/2 cup water
1/2 cup apple cider vinegar
1 – 2 tablespoons (tbsp) pref. raw honey, optional. If your honey is raw, wait to add it to the jar until it is cool to preserve the living enzymes and health benefits.
Instructions:
Place the washed vegetables in a Mason jar with the herbs and spices.
Heat the water and the apple cider vinegar over low heat in a saucepan until it starts to boil, then turn off the heat.
Don't boil or add the honey (yet).
Pour the brine over the vegetables to cover and secure the lid. Allow to cool at room temperature.
If you add raw honey, add it once the jar cools. If it is still a bit warm, the honey will melt right in with a shake.
Refrigerate 24 hours before serving. These pickled vegetables will stay fresh in your fridge for at least one month.
For quick PICKLED EGGS, basically, all you're doing is making hard boiled eggs, peeling them, and then putting all the ingredients in a small mouth quart jar. The shoulders of the jar will keep the eggs submerged better.
I like adding red onions, because after a day or so, the eggs take on a beautiful light pink color.
9-10

hard boiled eggs,

peeled

1/2

red onion

peeled and sliced into crescent moons

2-3

sprigs

fresh dill

(or 1 tsp dried dill)

2

garlic cloves

peeled and halved

1 1/8

cup

apple cider vinegar

1 1/8

cup

water

2 1/2

tsp

Himalayan pink

salt or Baja Gold high mineral sea salt

1/2

tsp

fresh ground pepper

2 tsp -2 Tbsp preferably raw honey, optional
1/4 tsp fennel seeds, optional
Quick Pickling Instructions:
Add 9-10 eggs per quart-sized jar. Layer with sliced onions. Add optional red chili.
Mix together water, vinegar, salt, and seasonings in a small saucepan until the mixture comes to a slow boil.
Pour brine into quart jars to cover eggs and screw on lids. If you need more brine, add equal parts of vinegar and water to cover.
If you add raw honey, add it once the jar cools.
Refrigerate and let set for about a day. Eggs should be ready to eat after one day.
Pickled eggs can last in the refrigerator for up to two weeks.
PICKLED GINGER, a powerful digestion aid:
The cooking time for this pickled ginger recipe is 24 hours and 30 minutes and it serves eight oz. You will need an eight oz Mason jar, a saucepan, and a strainer.
8 – 10 ounces ginger (peeled and thinly sliced)
1/4 tsp sea salt
2 ¼ cups pure water (divided)
3 tbsp raw honey
1/4 cup apple cider vinegar
Instructions:
Put the sliced ginger in a saucepan and cover it with salt and two cups of water. Bring to a boil.
Reduce the heat to low and simmer for 15 to 20 minutes. Let the ginger soften, then strain.
Add the ginger slices to the Mason jar. Heat the remaining ¼ cup of water in the saucepan over medium heat until it steams.
Turn off the heat and stir in the apple cider vinegar but not the honey (yet). Pour the brine over the ginger and close the lid.
Cool at room temperature and lastly add the raw honey (to preserve enzymes) when mostly cooled.
Refrigerate the pickled ginger at least 24 hours before serving.
Additional Tips
Don't pickle waxed supermarket produce.
Never throw out your pickle juice – drink a little a day till gone for it's probiotic effects.
Wash your produce well and it will keep longer.
Measure your ingredients carefully.
Don't over-pack your jars. It may be difficult to remove the finished contents and the brine may not have access to all surfaces of the food and spoil.
Check out my basic sauerkraut in a crock, basic fermented kimchi and lacto-fermented pickles.
"The kitchen really is the castle itself. This is where we spend our happiest moments and where we find the joy of being a family." ~Mario Batali
**For the FULL PROTOCOL (including NAC) to protect from transmission from the "V" and to help those who took the "V", go here.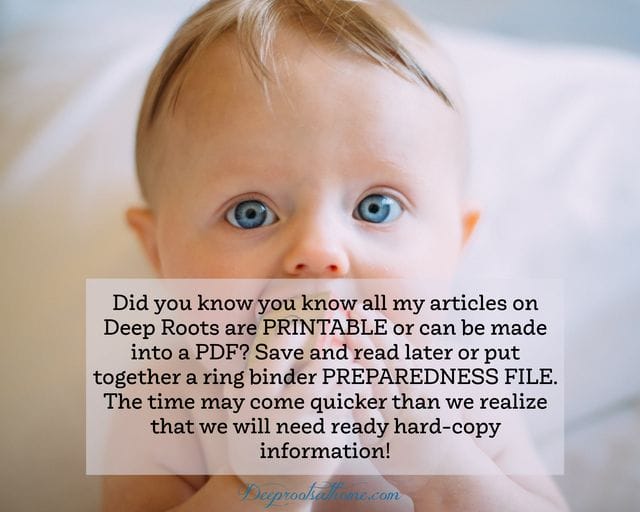 I am only on FB now by the grace of God… If you want to stay connected, here is one way…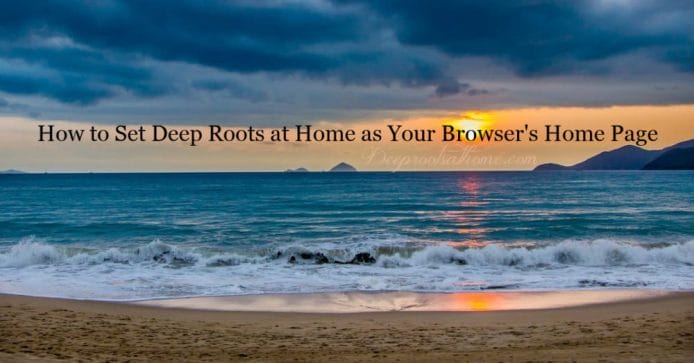 You can also find me on Instagram, MeWe and Telegram.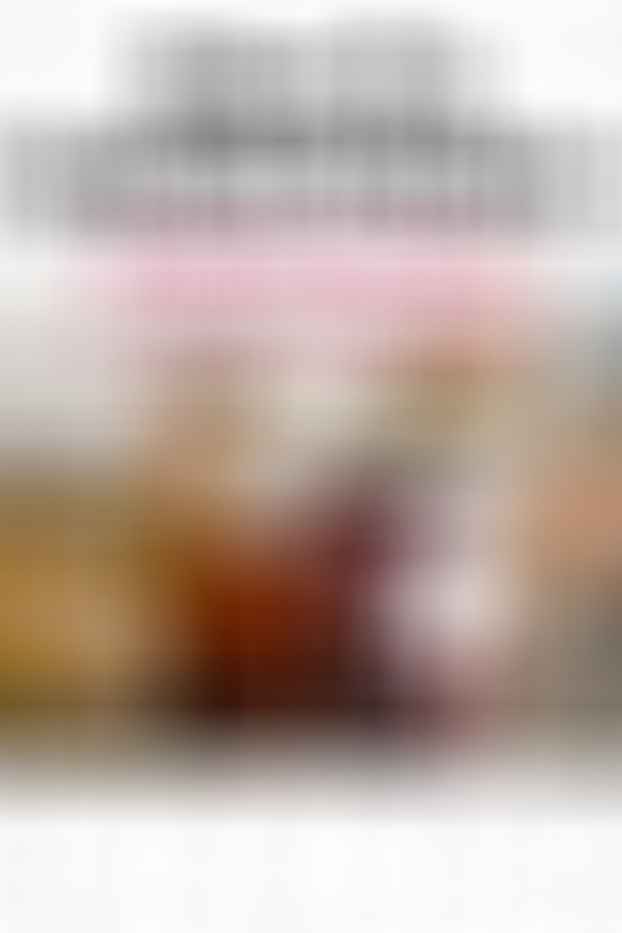 ©2023 Deep Roots at Home • All Rights Reserved