A recent study shows that SARS-CoV-2 spike proteins can cause the harm of COVID-19 all by themselves! We've also known for a long time that the spike protein is the business end of these viruses; it is what gives the virus its ability to target, latch onto, and enter the cells that it infects.
That study also confirms that COVID-19 is primarily a vascular disease that damages blood vessel walls. (source)
The Salk Institute agrees.
Who's affected by the spike protein?
We are all affected. 1. Clearly, Page 45 from this PDF by Johns Hopkins University (2018) reveals that self-spreading vaccines can be used to SPREAD the VACCINE "without requiring each individual to be inoculated."
And 2. Pfizer openly admits their experimental mRNA jab TRANSMITS "when a person receives UNPLANNED direct contact". [Click To View Full PDF: See Occupational Exposure (Page 69)].
Inhalation and skin contact are both mentioned.
Sterility by second hand transmission has always been known by Pfizer, and may in fact be the goal. This technology is immorally vaccinating the unknowing unvaccinated populations that make "unplanned contact" with the injected population. Just read some of the bulletpoints on pg. 67 and 68 in the PDF under the section: 8.3.5.1. Exposure During Pregnancy!
Very disturbing!!!
Why should we be concerned?
By these "vaccines" generating billions of spike proteins in the recipient, we are essentially recreating the symptoms of Covid-19 with potential to have lung and heart damage, strokes, blood clotting issues, male and female reproductive harm, brain and neurological damage. (source)
Dr. Ryan N. Cole is a Mayo Clinic trained Board Certified Pathologist. 5 minutes.
What Can We Do to Protect Ourselves?
Use as much broad-spectrum protection as you feel is necessary.
List of Supplements Believed to Lessen or Prevent Continued Damage from the Spike Protein:
(not in any specific order):
1. Vital basics: Immune-Priming Vit C w/K, Vit D3, Vit A, and zinc (See this post for product recommendations and dosages for adults and kids).
Vitamin D w/ Vit K

– Coordinates Immune Response, Stimulates Antimicrobial Peptides, Cytokines and Immune Cell Proliferation.
Vitamin C

– Antioxidant. Protects Healthy Cells Including Activated Immune Cells. Antiviral. Increases Systemic Interferon Response And Serum Antibody Levels.
Vitamin A –

Coordinates Cellular Immune Response, Promotes Immune Cell Proliferation, Enhances Mucosal Integrity.

Zinc –

Essential For Binding Capacity And Optimizing Lethality Of Immune Cells. Promotes Antiviral Enzyme Blocking Viral Replication.
2. To effectively lower oxidative stress:
A. For Vaccine injury: To remove metals and toxins now known to be in the shots and boosters. (see schedule in attachments)
B. To PROTECT from transmission: work up to as many as 10 sprays/day when you are WITH the Covid vacc'd, and go back down several days afterwards to a maintenance dose (1-5 /day) when NOT with them.
C. TRS has an action against the cancers generated by the jabs. This study discusses how "TRS has the rare ability to take in a tremendous amount of positively-charged toxins, indirectly neutralizing their effect in causing cancer…and when the zeolite moves inside the cancer cell, the cell's [tumor suppressing] P21 gene is activated. P21 appears to halt the growth of tumors by directly suppressing growth signals."
D. You can also DETOX after a mandatory vaccine: Work up to 3 or more sprays (in the mouth)/d before the shot. On the DAY OF the shot, take 10 sprays right before and 10 again that night. Continue 8-10 twice/day for 3 weeks minimum before dropping down to 5-6 twice a day. Maintain that level for 2-3 months to continue mopping up metals and toxins until you feel led to wean off or stay at maintenance. You'll need 6-9 bottles for this.
TRS's purpose is to bind foreign metals and toxins and carry them out of the body without redistribution.
4. Quercetin (800mg) w/ Bromelain(165mg) in 2/day. Found to have significant capability to interfere with SARS-CoV-2 replication and multi-faceted anti-inflammatory and thrombin-inhibitory actions. Bromelain also targets spike protein.
5. Bio-Fibrin (including nattokinase): 5 proteolytic enzymes capable of breaking down circulating spike proteins and clots proven to be injurious to cardiovascular system. Take 1-2/day on an empty stomach after the "Vaccine" or exposure. Contains Serrapeptase and Nattokinase which also possess significant anti-inflammatory and clot dissolving properties.
6. Studies show natural foods as "tea" are protective:
Pine needle tea = shikimic acid. Possible sources:

here,

here,

here, here, here. Drink tea, 2 cups/day. (Not safe in pregnancy) Best sources are local – to ID trees, go here. Pine tea will contain shikimic acid, high levels of antioxidants, and DNA-protective properties. Anyone can make this antidote as tea.
Fennel seed, pine needle, star anise = shikimic acid. Good source here.
Dandelion tea. Drink tea, 2 cups/day. Safe for use in pregnancy, may prevent miscarriage. Common dandelion blocks interaction between ACE2 and spike protein and variants. Anyone can make this antidote as tea.
Hawthorn tincture for weak, damaged hearts, and those with hypertension, angina, arrhythmia, heart valve disease, or Raynaud's disease (arterial spasms).
There's a more extensive list here. These specific whole foods are key.
7. Ivermectin for acute Covid early treatment, for long covid, and to lower inflammation in a vaccine injury. Here's a long list of US Telemed Telemed Docs prescribing Ivermectin without a prescription: https://deeprootsathome.com/find-a-doctor-who-will-prescribe-ivermectin-early-covid-treatment/.
How to use Ivermectin: Dr. Bryan Ardis Gives Life-Saving Protocol & Insight Here
8. Advanced Fulvic acid – purchase link
"Testing showed our fulvic material stimulated 791 genes and down-regulated 550 genes – up-regulating the cells' free-radical scavenging, cell division, DNA replication and DNA repair while suppressing pro-inflammatory responses." This is significant, esp for DNA repair after Covid, the vaccine, or transmission of the spike protein – all of which harm DNA!
"A major lab test was performed in 2019 that identified over twenty polyphenols within our fulvic material, like resveratrol and genistein. These molecules are the backbone of plant nutrition and further proof of our material's organic origin and bioactivity."
Advanced fulvic acid detoxes neutral- and negative-charged toxins and metals… while TRS always detoxes positively charged toxins and metals.
Together, they detox the wide range of all toxins (as well as toxins/graphene oxide in the body from the vaccine and other sources like masks, nasal swabs., etc.
More on Advance Fulvic: https://deeprootsathome.com/fulvic-acid-chelating-support-for-maximum-brain-skin-gut-health/
***This post IS the Full Spike Protein Protocol (including NAC) to protect from transmission from the "V".
Please share this with those you love who have been affected.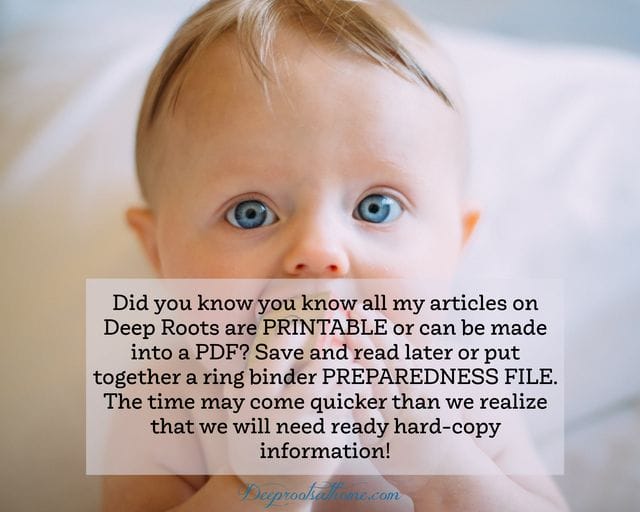 Deep Roots At Home now has a PODCAST! We are covering everything from vaccines, parenting topics, alternative medicine. Head over today and like, share and download a few episodes! https://buff.ly/3KmTZZd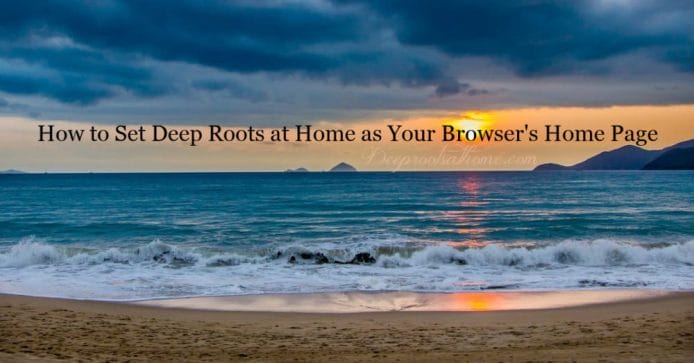 Censorship is real. My Pinterest account was just suspended; surprisingly, part of my main board is still available through this link, and it scrolls down a long way so all is not lost!
You can also find me on Instagram, MeWe, and Telegram.
And please join me for my FREE newsletter. Click here.
Medical Disclaimer:
I am no longer a practicing medical professional, and I am not doctor. I am a mother. I do seek scientific confirmation of the safety and effectiveness of the herbs and remedies I use. Using remedies is a personal decision. Nothing I say on this blog is intended to treat or prevent disease. Consult your own doctor.
©2023 Deep Roots at Home • All Rights Reserved