According to Consumer Report's tests of 15 types of dried herbs and spices, roughly one-third of the brands tested had high enough levels of the heavy metals arsenic, lead, and cadmium, to create a health concern for children when regularly consumed in typical serving sizes. Most raised concern for adults, too.
Over time, in children, exposure to heavy metals can affect brain development, increasing the risk for behavioral problems and lower IQ. In adults, heavy metals contribute to central nervous system and reproductive problems, hypertension and can damage kidney and immune function.
Consumer Reports looked at 126 individual products from national and private-label brands, including Great Value (Walmart), La Flor, McCormick, Kirkland (Costco), Amazon's Happy Belly brand, Penzeys, Simply Organic, Spice Islands, Trader Joe's and more. This includes both organic and conventional brands.
Only the first 8 minutes.
The FDA doesn't regulate this, leaving it up to the companies.
Consumer Reports did not test baking spices such as cinnamon and nutmeg.
Is there a way to know if the herbs and spices you have been buying contain arsenic, cadmium, and lead? Yes! At least, now you can steer away from those we know are testing contaminated with heavy metals.
The good news? Many products performed well in the tests.
Spices FREE FROM Concerning Levels of Heavy Metals Lead, Arsenic, & Cadmium
RECOMMENDED LIST OF ORGANIC SPICES ONLY.
In order to help make this easier for everyone, these all passed the "best" category separately and are also made from organically grown plants.
Great Value

(Walmart) Organic Ground White Pepper
RECOMMENDED LIST OF BOTH ORGANIC AND NON-ORGANIC PRODUCTS.
Note: ALL oregano and thyme products (including organic) were tested at concerning levels. I recommend you purchase those spices fresh or grow them in your garden.
UPDATE: I just ordered reasonably-priced, organically-grown, live thyme and oregano plants from Azure Standard here and will grow my own.
Basil
Black Pepper
Chili Powder
Badia

Polvo de Chili Powder

Good & Gather

(Target) Chili Powder
Coriander
Cumin
Curry
Great Value

(Walmart) Organic Curry Powder
Garlic Powder
Ginger
Turmeric
Paprika
Saffron
Sesame
White Pepper
VERY BAD CHOICES that have high levels of either arsenic, lead or cadmium. I recommend you not purchase spices from this category at all.
Spice Islands –Sweet Basil

La Flor

Ground Oregano

Tone's

Ground Thyme

Happy Belly

(Amazon) Ground Thyme

La Flor

Ground Turmeric
*If you use a lot of basil, oregano, and thyme, it might be a particularly good idea to grow your own. In the Consumer Report tests all or almost all the brands tested were high in heavy metals. Read more about how to grow and dry your own herbs and spices.
*Don't bringing back herbs and spices from travel abroad. Research shows heavy metal content can be much higher in those products.
*Consider your total potential exposure to heavy metals from all sources. That means not only choosing spices that are low risk, but also test your water for lead and arsenic and, if levels are high, installing a water filter.
***For the Full Spike Protein Protocol (including NAC) to protect from transmission from the "V" and to help those who took the "V", go here.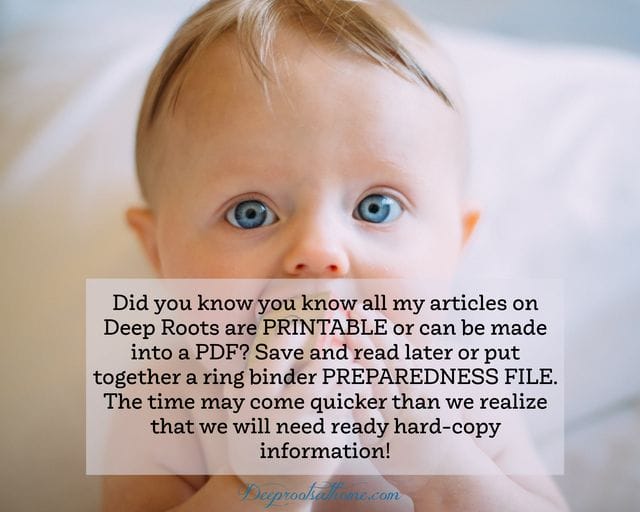 ©2023 Deep Roots at Home • All Rights Reserved