"Mommy, my ear hurts."
It's that time of year. Colds and flus are going around… and earaches too. Your child is miserable—maybe even crying—with the pain of one. You want to heal the ear and relieve the discomfort as quickly as possible, but what can you do?
There's an old-fashioned remedy that may just solve the problem faster than anything else.
When I was growing up, my mom used it on my four siblings and I anytime we began to complain of an earache. Within minutes, we began to get relief. Nothing else worked so fast. And the best part is that it's cheap, and you probably have it available in your kitchen at this moment. This simple treatment?
Onion juice.
Onions have antibiotic properties, anti-bacterial, and anti-inflammatory properties.
They have the capability to relieve both acute and chronic pain. (source)
Being a rich source of quercetin, they're known for their antioxidant activity.
How To Get Onion Juice
The quickest way to get an onion's benefits when treating an earache is to place 2-3 drops of warm, fresh-squeezed onion juice directly in the ear. It kills the infection while providing immediate pain relief.
1. Just open a fresh onion, press/squeeze some juice from it (it doesn't take much), then lightly warm it in a small shot glass on the warming setting (you only want it comfortably warm—not hot! Also, do not microwave it). Alternatively, I have sucked the juice up into a dropper, then run the dropper under hot water for a minute, until squeezing out a drop on my wrist revealed the juice was warm.
2. Another simple way is to boil an onion until soft and squeeze the juice into a bowl. Add 2-3 drops of this juice into the affected area and leave overnight.
*Always check the temperature of the juice before putting it in your child's ear by testing it on your wrist.* If it feels hot to your wrist, it is too warm. You want the temperature to be comfortably warm and soothing, but not hot enough to burn the skin.
Have the child lie on his side, squeeze 2-3 drops of this liquid in his ear, then place a cotton ball in the opening. The child should lie on his side with the drops in his ear for 5 to 15 minutes before getting up. When he gets up, the juice will drain into the cotton ball, which can then be discarded. He might also like a warm, wet cloth placed over his ear.
You can repeat this procedure several times throughout the day. Often, this will heal an ear infection within a day or two. But some degree of pain relief should be immediate. I have watched children go from crying in pain to being calm and quiet within minutes of the drops being placed in their ears.
But in one (atypical) case I remember, my mom treated my sister's ear infection for several days, and it continued to drag on. She finally took her to the doctor.
The doctor shined her light in my sister's ear, then asked my mom, "What are you doing?"
My mother's stomach tightened. She was afraid she was going to be in trouble and the doctor would chew her out for using a "home remedy". Nervously, she responded, "I've been putting drops of onion juice in her ear."
The doctor looked up at her and smiled. "Well, keep doing it. It's working."
And it did work. In that case, she just had to stick with it a little longer.
As always, treat an earaches the way you would any sickness, doing everything you can to boost your immune system (don't forget vitamin C!). But for the quickest relief and healing, there's not much that can beat onion juice when it comes to an earache. Give it a try the next time you or your child has one.
—————————————-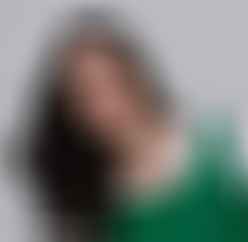 Tabitha Alloway is a second-generation homeschooling mom of three children. Her love of research and writing are a blessing to us all. You may find her sipping tea, investigating a new stack of books, working on a writing project, or enjoying a nature walk with her kids. She writes at Pursuing Logos.
Tabitha has 3 other fascinating posts here on Deep Roots:
***For the Full Spike Protein Protocol (including NAC) to protect from transmission from the "V" and to help those who took the "V", go here.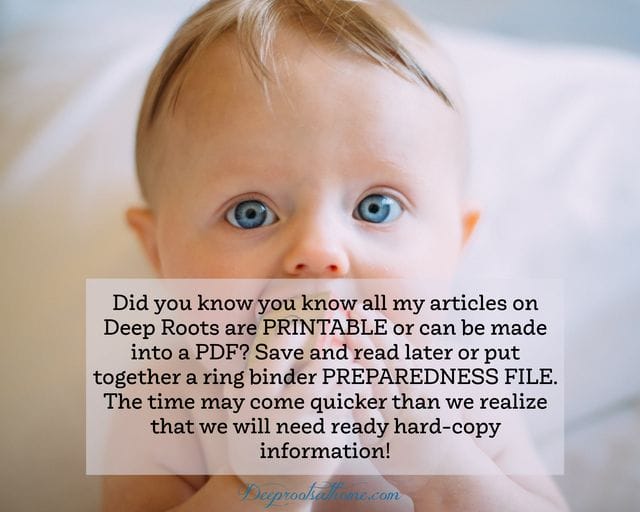 Medical Disclaimer:
I am no longer a practicing medical professional, and I am not doctor. I am a mother. I do seek scientific confirmation of the safety and effectiveness of the herbs and remedies I use. Using remedies is a personal decision. Nothing I say on this blog is intended to treat or prevent disease. Consult your own doctor.
©2023 Deep Roots at Home • All Rights Reserved