If you're thinking about having a family movie night with Disney's newest film "Turning Red," please reconsider —and rethink supporting Disney altogether. Disney has rightly come under fire for blatantly pushing a sexual and pro-abortion agenda on children, and their new movie showcases that like none other.
Not only does "Turning Red" contain subtle suggestions about the LGBTQ and transgender ideologies, but it glorifies rebellion and teaches children that they can be rewarded for disobedience.
Between the 8- and 15-minute mark, the 13 year-old main character [Mei] is being tortured in her sleep by monstrous, dark figures. It is disturbing and totally inappropriate whether you are Christian or not.
The senior pastor of New York City's V1 Church, Mike Signorelli, has gone viral for warning parents of the "demonic" content in a video. That original video has since been removed from YouTube and Facebook).
This interview can't be taken down. 13 minutes.
Note: at 6:12 Signorelli points out the practice of magic surrounding 'teenage menstruation blood' which is part of the film. "In witchcraft, one's menstrual cycle is considered to be an extremely powerful time." ~TeenVogue
"Turning Red" is little more than sexual and satanic grooming and a gateway experience to demonic influence.
One mom writes about the movie, "The adults at Disney create a storyline for the young Mei and her fictional friends around their attraction of a much older boy. At one point, Mei begins to draw this boy in what one YouTube account calls "dirty drawings." Her drawings include half-naked sketches of him, and, at one point, she crawls under her bed to get all hot and sweaty with her sketchbook of semi-nude scribbles. It would be hard to explain this scene as anything other than masturbation."
She continues, "The abortion lobby gets in on the action in the very end when Mei goes out with her panda tail and ears on display. When her mother disapproves, Mei apes the abortion lobby's signature and sinister catchphrase as she says, "My panda, my choice."
At the end Mei stands up to her mom and says she likes boys, music and gyrating. Says she's 13 —so deal with it! The little girl then starts twerking at her mom and smacking her bum saying, "Take this mom! Take this."
Disney isn't just 'poisoning the punch' in children's movies, either. The corporation is similarly working to get inappropriate sexual content and CRT curriculum into the classroom in Florida where they have been pressured by activist employees into actively opposing the state's Parental Rights in Education Law, designed to protect children in schools from sexual agendas.
I hope many will cancel their Disney plus account and pass on taking their children to Disney in the future. We cannot afford to be delusional where our children's welfare is concerned.
"I will set my face against anyone who turns to mediums and spiritists to prostitute themselves by following them, and I will cut them off from their people." ~Leviticus 20:6
"The only thing necessary for the triumph of evil is that good men [and women] do nothing." ~John F. Kennedy attributed this quote to Edmund Burke
Print this booklist before going to the library!
I am only on FB now by the grace of God… If you want to stay connected, here is one way…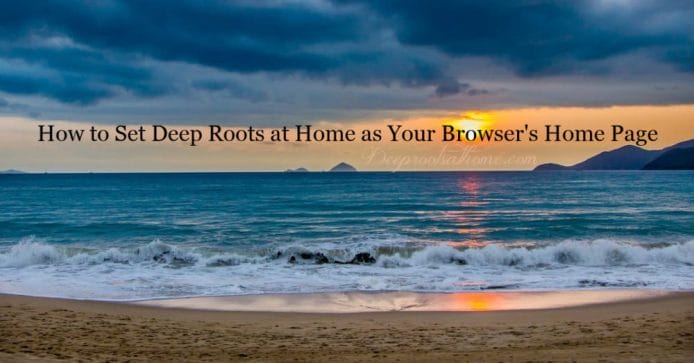 You can also find me on Instagram, Truth Social, MeWe and Telegram.
Jacque's Update: Facebook and social media platforms are cracking down on Conservative/holistic health content. Many of you have complained that you never see our content in your news feeds on social media. There's only one way to fight back — and that's by joining my FREE newsletter. Click here.
©2023 Deep Roots at Home • All Rights Reserved