On August 18th, 2015, Chris Harper Mercer, the gunman responsible for the murders of 9 people at Umpqua Community College in Oregon on October 1st, wrote on his Facebook page: 'I have a pill bottle with like five types of pills mixed in. I don't know which ones are the sleep aids so I just took four of each." (source)
Could one cause of the carnage of school shootings and other rampant violence be right under our collective noses? What are we doing to our next best hope?
"Children are the world's most valuable resource, and its best hope for the future." ~John F. Kennedy
[An exception for those parents who are involved in their child's life (with prayer and much seeking) and using a medication as a best-case scenario.]
From Columbine to the recent Parkland school shooting, every time another headline-making mass-murderer is discovered to have taken antidepressants or other psychiatric drugs, rumors and speculation abound regarding the possible connection between the medications and the violence.
Everyone is asking "Why?" Now, the time for speculation is over.
The evidence is overwhelming and irrefutable says Whistleblower's groundbreaking investigative report: Mood-altering psychiatric drugs – taken every day by tens of millions of Americans, including millions of children – actually do push some users over the edge into horrific violence, mania and suicide.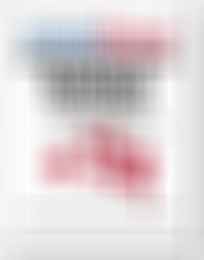 Click the image (R) for the undeniable truth including the Columbine and Virginia Tech shooters and what drug(s) they were on! Many of the most notorious mass killers in recent memory have been on, or just coming off, prescription mood-altering drugs.
Whether a child's school is notifying parents about a child's behavior in class or a parent sees emotional or educational challenges, it's clear that many parents need help for their children, but medications are not the right way.
The Citizen's Commission on Human Rights (CCHR) states that, "parents are being told their child has a "mental disorder" and needs "medication" but are not being given all the facts about these psychiatric labels (mental disorders) or the drugs being prescribed to "treat" their children.
In the past 15 years, researchers have been releasing alarming statistics on a sharp and steady increase in kids' mental illness, which is now reaching epidemic proportions:
1 in 5 children has mental health problems
37% increase in teen depression
200% increase in suicide rate in kids 10-14 years old
Could It Be That These Stats Reflect the Psychiatric Drug Push Since the 90s?
We must make changes in our kids' lives before this entire generation of children will be medicated! It is not too late yet, but soon it will be…
Fact: At least 35 school shootings and/or school-related acts of violence have been committed by those taking or withdrawing from psychiatric drugs resulting in 169 wounded and 79 killed (in other school shootings, information about their drug use was never made public—neither confirming or refuting if they were under the influence of prescribed drugs). (source)
In the case of Nikolas Cruz, the 19-year-old Florida mass-shooter, his mother's sister, Barbara Kumbatovic, told the Miami Herald that she believed Cruz was on medication to deal with his emotional fragility.
Fact: Between 2004 and 2012, there have been 14,773 reports to the U.S. FDA's MedWatch system on psychiatric drugs causing violent side effects including: 1,531 cases of homicidal ideation or homicide, 3,287 cases of mania and 8,219 cases of aggression. Note: The FDA estimates that less than 1% of all serious events are ever reported, so the actual number of side effects occurring are most certainly higher. (source)
In the U.S. alone, 8.4 million kids are currently being prescribed psychiatric drugs
Children, in US alone, on all 4 classes of psychiatric drugs pictured below :
0-5 Years 1,080,168
Breakdown:
0-1 Years 274,804
2-3 Years 370,778
4-5 Years 500,948
6-12 Years 4,130,340
13-17 Years 3,617,593
Grand Total: 0-17 Years Old = 8,389,034 kids on psychiatric drugs
What They Are Taking
Sadly, I'm sure most of you will know these "household" names: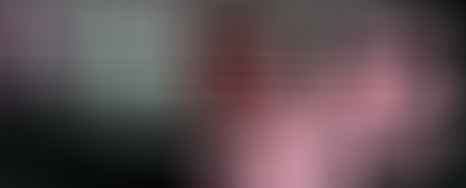 Common brand-name antidepressants include:
Paxil, Prozac, Zoloft, Celexa, Luvox, Wellbutrin, Cymbalta, Effexor,
Lexapro, Elavil, Remeron, Strattera and Sarafem.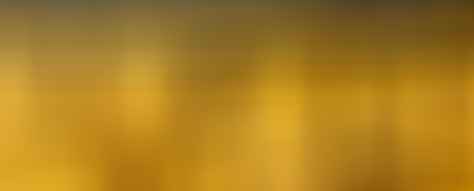 Common brand name Antipsychotics include Abilify, Clozaril, Geodon, Invega, Risperdal, Seroquel, Zyprexa, Fanapt.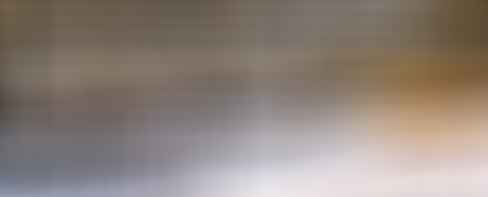 Brand name stimulants, also known as ADHD drugs, include Ritalin, Concerta, Adderall, Metadate, Vyvanse, Provigil.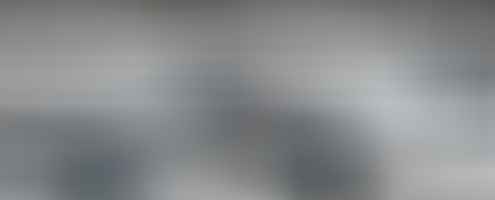 Common brand name anti-anxiety drugs include Xanax, Valium, Halcion, Klonopin, Ambien, Ativan.
49 seconds: Must Watch!
When Prescribing Psychiatric Drugs Becomes Reckless Endangerment
The fact that Child Protective Service (CPS) or other agency can charge parents with "Medical Neglect" for refusing to give their child a dangerous and potentially life-threatening psychiatric drug is tragic. Psychiatrists openly admit that psychiatric drugs do not "cure" anyone, and that there are no medical tests to confirm any psychiatric diagnosis as a medical condition. Diagnosis is utterly and completely subjective—based solely on a checklist of behaviors. The only medical risk to the child is when they are prescribed psychiatric drugs. (source)
The issue of informed consent is practically non-existent in the field of mental health. Parents and patients are not informed that there are numerous, non-drug, non-harmful alternatives. Or go here, at very bottom of page.
[It is beyond the scope of this post, but by funding social media front-groups that talk only about the "disorder," drug companies can overcome fears of running afoul of FDA regulations that govern drug advertising. They "are embracing social networks to help brand and position their companies in a positive light with consumers and practitioners." The top 10 drug companies using social media are: Pfizer, Johnson and Johnson, Novartis, Boehringer Ingelheim, AstraZeneca US, Bayer, GSK, Sanofi-Aventis, Roche, and Merck.
Peter Breggin MD has been involved in some of the biggest lawsuits against drug companies and has a warning everyone (especially parents) should hear!
This has been going on for YEARS!
In a quick search, I found this FB page that features the ADDitude website publishing posts like this: "Parents, teachers, and even medical professionals often miss these critical signs of inattentive ADHD. This means that many people are trudging along through life without the treatment they need and deserve." At the top of the page there is an ad that reads, "Talk to your Doctor about an ADHD treatment."]
This is beyond unethical!
This is pure evil!
Please note: No one should attempt to get off of psychiatric drugs without doctor's supervision. To help find medical practitioners in your area, click here and scroll down.
Warning: Many people who have taken psychiatric drugs have found out the withdrawal effects of the drugs can persist for months, even years after they stop taking them. Patient's are frequently not warned about this, and are often told that it is simply symptoms of their 'mental disorder' returning.
We must not be sidetracked with distractions! This issue will not go away unless we parents wake up! Refuse to be duped into thinking that drugs for our kids are the whole answer. They are not!
Addendum: There are multiple factors that can all snowball horribly. The broken system; MTHFR; Fetal alcohol syndrome; children metabolize toxins poorly; damage/death of the blood brain barrier; ramped up vaccine schedules (aluminum, aluminum in HepB for newborns, encelpahitic inflam, and psychiatric events from flu shots); vaccines made in China; often, but not always, uninvolved parents; lack of playtime as a formative toddler and child – its a wonder that there are some who can hang on. There is definitely a lowered quality from the normalcy we used to see in children and young life as God intended it. My heart breaks for them and their families.
Here is one place (an excellent place) to start.
Get my free "Vital Vaccine Info" printable e-book here!
"If any of you lacks wisdom, let him ask God, who gives generously to all without reproach, and it will be given him." ~James 1:5
©2023 Deep Roots at Home • All Rights Reserved