We are seeing the opposite of official CDC claims that getting vacc'd and boosted would prevent severe COVID infection and lower your risk of death.
Across the world, death rates have risen in tandem with COVID shot administration, with the most-jabbed countries surpassing the least-jabbed in terms of excess mortality and COVID-related deaths.
Ever since the announcement that the COVID "vaccines" would be using novel mRNA gene transfer technology, I have been sharing others' warnings that this appears to be a very bad idea.
Numerous potential mechanisms for harm have been identified (like prions on the spike protein), and we're now seeing some of our worst fears play out. "Fully vaccinated" individuals are both more likely to be infected with SARS-CoV-2 and more likely to die, whether from COVID or some other cause.
This is easy to fact-check, as you will see.
In this video, Jeffrey Jaxen reveals that Walgreen's own COVID-19 tracker (yes, they have been tracking!) shows that boosted COVID-jabbed individuals are testing positive for COVID at higher rates than the unjabbed.
Those that are boosted (3 doses) are at highest risk (4:00-5:30).
According to CDC's own data, more than 1 million excess deaths — that is, deaths in excess of the historical average — have been recorded since the COVID-19 pandemic began two years ago, and this cannot be explained by COVID-19.
Deaths from heart disease, high blood pressure, dementia and many other illnesses rose significantly during that time. "We've never seen anything like it," Robert Anderson, CDC's head of mortality statistics, told The Washington Post in mid-February, 2022.
According to University of Warwick researchers, "the scale of excess non-COVID deaths is large enough for it to be seen as its own pandemic." A number of explanations have been offered, including the fact that social isolation created more ill-health or prevented people from seeking care.
Something Mysterious Saved the Lives of the Children
We also find trends around the world showing that the most boosted people are, the higher the death rates.
Africa has had a consistently low vaccination rate throughout the last 2.5 years, while North and South America and Europe all have had rapidly rising vaccination rates.
And third-world Africa has also had a consistently low COVID mortality rate. It's nowhere near the COVID death rates of sophisticated N. and S. America and Europe.
[Excerpts from LifeSite News: "Research Showing COVID Jabs Are Actually Killing More People Than They Save".]
***For the FULL PROTOCOL (including NAC) to protect from transmission from the "V" and to help those who took the "V", go here.
Deep Roots At Home now has a PODCAST! We are covering everything from vaccines, parenting topics, alternative medicine. Head over today and like, share and download a few episodes! https://buff.ly/3KmTZZd
I am only on FB now by the grace of God… If you want to stay connected, here is one way…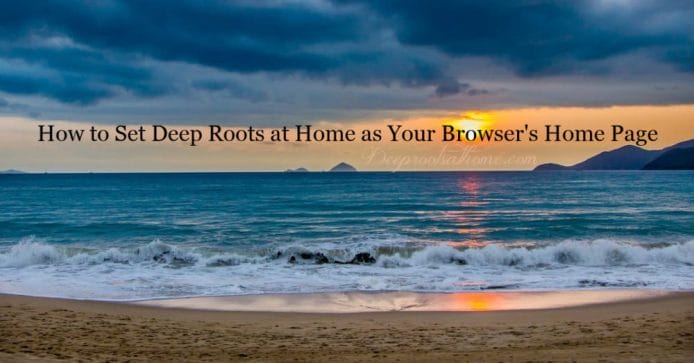 You can also find me on Instagram, Truth Social, MeWe and Telegram.
Medical Disclaimer:
I am no longer a practicing medical professional, and I am not doctor. I am a mother. I do seek scientific confirmation of the safety and effectiveness of the herbs and remedies I use. Using remedies is a personal decision. Nothing I say on this blog is intended to treat or prevent disease. Consult your own doctor.
©2023 Deep Roots at Home • All Rights Reserved